Many people these days tend to use an action camera, while they are on a trip or going trekking somewhere. With everyone able to upload their videos on youtube free of cost. It has become a trend to upload family memories on their own family or fan channel. This has increased because many people do vlogging (video logging). They record all their experience in a video. People record these video using action camera.
When you hear about action camera, what name comes to your mind? GoPro isn't it. Well the company has an enormous amount of market of action camera under them. But not everyone uses GoPro. People are often looking for GoPro alternative.
Many professionals who mount the action camera on their helmet or seat suggest, that due to their big size of GoPro action camera they often have problems. So let me give you a glimpse of some other action camera that can be used as GoPro alternative. Yes, there are many GoPro action camera alternative.
[color-box color="mycustomcolor"]Do you know you can create your own photography website in 10 minutes, that too for free.Here's my guide to create photography website under 10 minutes.[/color-box]
Here are Top 5 GoPro alternative.[GoPro action camera alternative]
1. SJCAM SJ5000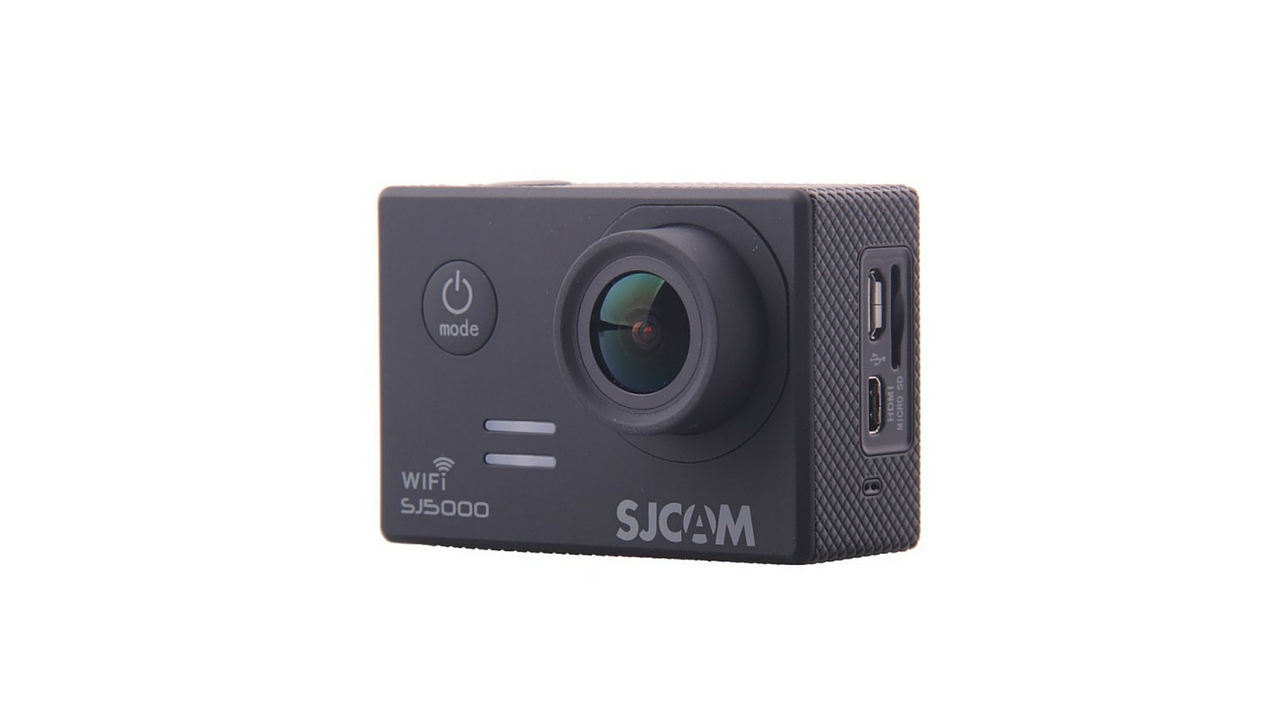 SJCAM SJ5000 is a one of the best GoPro alternative which comes at an affordable price in comparison to other action cameras with similar features. This action camera is rich in features and has a lot of options in recording also. Depending upon the usage the best GoPro action camera alternative.
Features: Novatek 96655 + Panasonic MN34110PA 14MP CMOS; 2.0 inch Ultra HD screen show video of the shooting. Wi-Fi Function, the user can operation or review via Android or for iOS Device; Multiple video recording formats: 1080P 720P WVGA; Multiple photo shooting modes: Single shot, Snapper, Time-lapse.Mini appearance, diversified colors available; A water-resistant casing that allows you to film fascinating water sports up to 30 meters under water
It Supports Vehicle-mounted recording; HDMI HD output and USB-AV video output; Support storage cards up to 32GB maximum 170″ Ultra orthoscopic camera; Can be used as a Web camera; Detachable battery that is easy to replace and prolongs your camera's service life
My Word: The best thing about the SJCAM SJ5000 is that the action camera comes with more than 10 accessories and mounts out of the box, including the waterproof housing, bicycle stand, tripod adapter, helmet base etc, which is pretty amazing.The downside of the product is lower battery life. Which lasts for 70 min. The best GoPro alternative according to me.
2. Polaroid Cube mini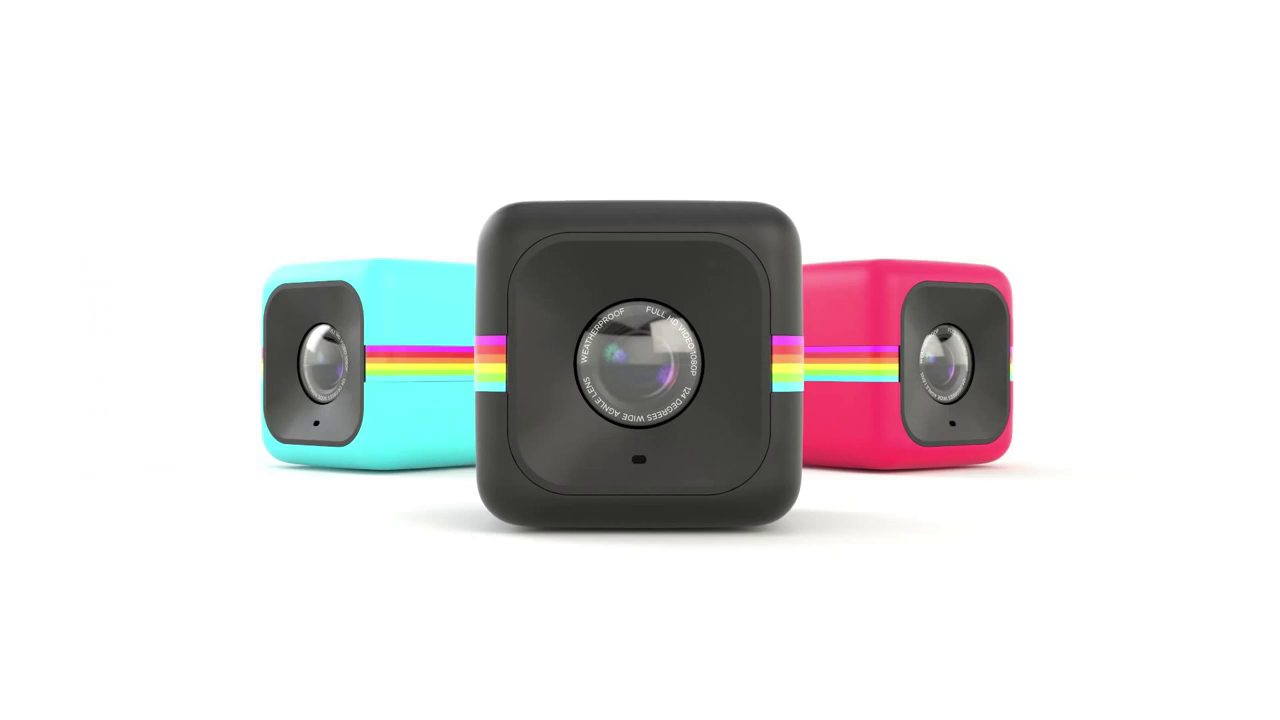 According to my personal opinion has an amazing design and love its compactness. I would say polaroid cube is a perfect design example for an action camera. It doesn't look that bulky and can be easily be carried anywhere. There's also another variant as polaroid cube +, but it is twice the price.
Fun Fact: The company also creates android mobile phones check the company's website here.
Features: The action camera packs a 6MP camera which can do a 1080p HD video recording for up to 90 minutes. The camera has a 124-degree wide-angle lens, which gives the action camera wide angle capture ability. The camera is splash resistance, means you can go for river rafting with it. But be careful and have a good action camera mount. The camera weighs only 9 gm. The camera has a 32GB MicroSD card storage capability. I think you might consider a backup SD card if you are recording for a long time. Reviews from user suggest 5 hours of battery.
My word: My opinion, if you love a beautiful camera sitting on your head and don't want a bulky camera then go for it. The camera does not include any extra accessory you need to buy them separately from them. In my view, it is a simple, less complicated GoPro alternative. If you want a small action camera then this is the best GoPro alternative.
3. ViDi LCD action camera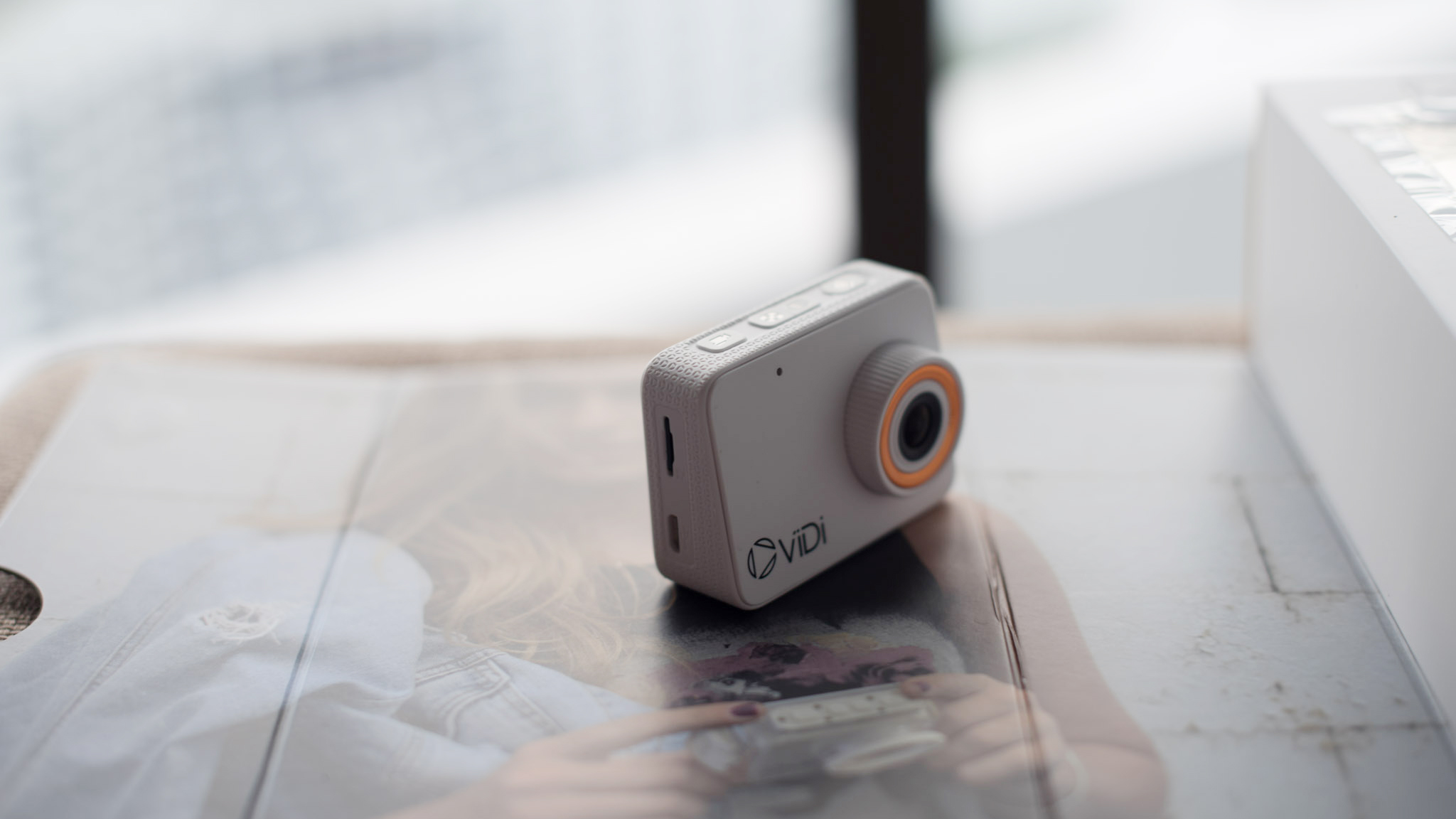 Well, I need to say that ViDi action camera is my last minute addition to the list. There was another high-end camera in the list, but I wanted more realistic and cheap camera. Then going through various Kickstarter I found ViDi and was blown by seeing it. The Camera is currently out of stock and you might need to wait. I don't know how active they are, but their camera is damn cheap, just $99 and with amazing features. It may have madethe top of my list of best GoPro alternative, if I had my hands on and tested it.
Features: The action camera features 12MP 1080p HD recording. The camera has various function mode like video recording, taking photos, time-lapse, timed shutter. The camera records video at 30 frames/second. It also consists of a 1.5-inch rear screen to see the recording. It has out of the box 4GB SD card but that would give you only 70 min of recording. Well it is 64 GB supported, so no worries. It has 3.7V rechargeable battery built in.
My word: Well it also has a selfie stick and water protective case out of the box. So you don't need to buy extra accessories. The only worry is that, I have not seen any review of the camera, so can't be sure about the features. But should be a decent performer. Well if guys at ViDi are reading this, I would like to review one. If it stands by its performance, It would be the best pick for the GoPro alternative.
[color-button href="https://vidicameras.com/product/vidi-lcd-action-camera/"]Buy now[/color-button]
4. Xiaomi YI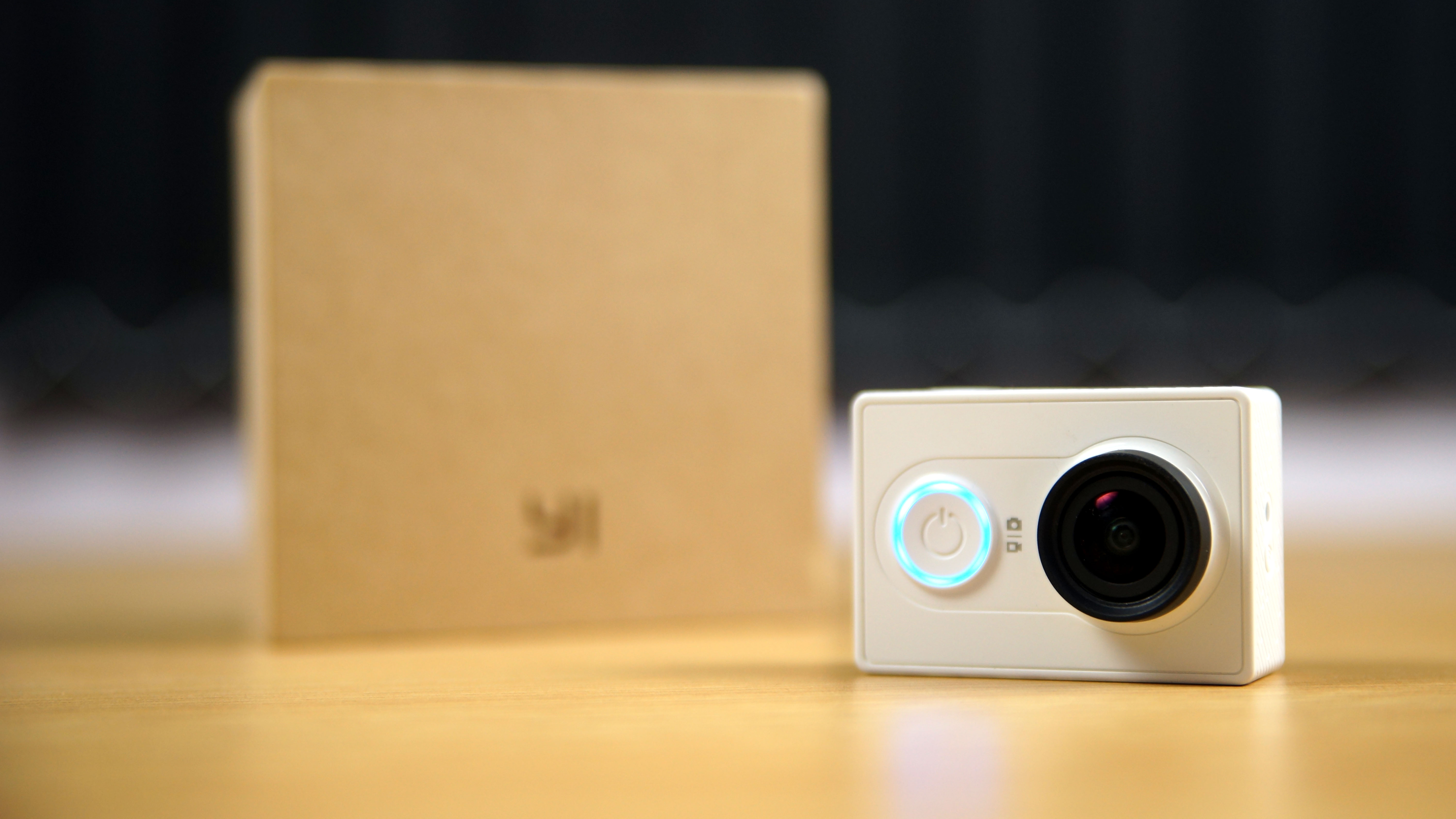 While we all know the Chinese company has been making premium devices but at a naffordable rate. Here is also an action camera the best at the range. With amazing picture quality. About 16Mp camera and many more excellent features. Xiaomi can kill the competition with the GoPro action camera if it starts making cheaper and high-quality action camera.
Features: Fully automatic operation mode of operation., Micro SD Card Capacity: TF / Micro SD, up to 64GB(not included), Sensor: 16.0MP CMOS., HD camera Full HD 1080p, Viewing angle lens up to 155 degree., The maximum aperture of F2.8, Wireless performance: WiFi, Bluetooth., Support Micro SD card up to 64GB., Model: YDXJ01XY, Material: Plastic, WiFi Functions: Image transmission, Settings, Sync and sharing albums, Real-time display Operating, Simplified Power : 5V 1A Battery Type: Li-ion battery Battery Capacity: 1010mAh, Sensor: 16.0MP CMOS, sensor Lens: 155 Degree wide-angle.
My word: The camera is amazing at this price range and the availability of wifi makes it easy to share files across the PC. The only down part is it is not water resistant so you need to have a case to protect from water. Xiaomi offers the YI action camera in two variants, one with just the camera and a USB cable and the other with an additional selfie stick.
5. Sony AS50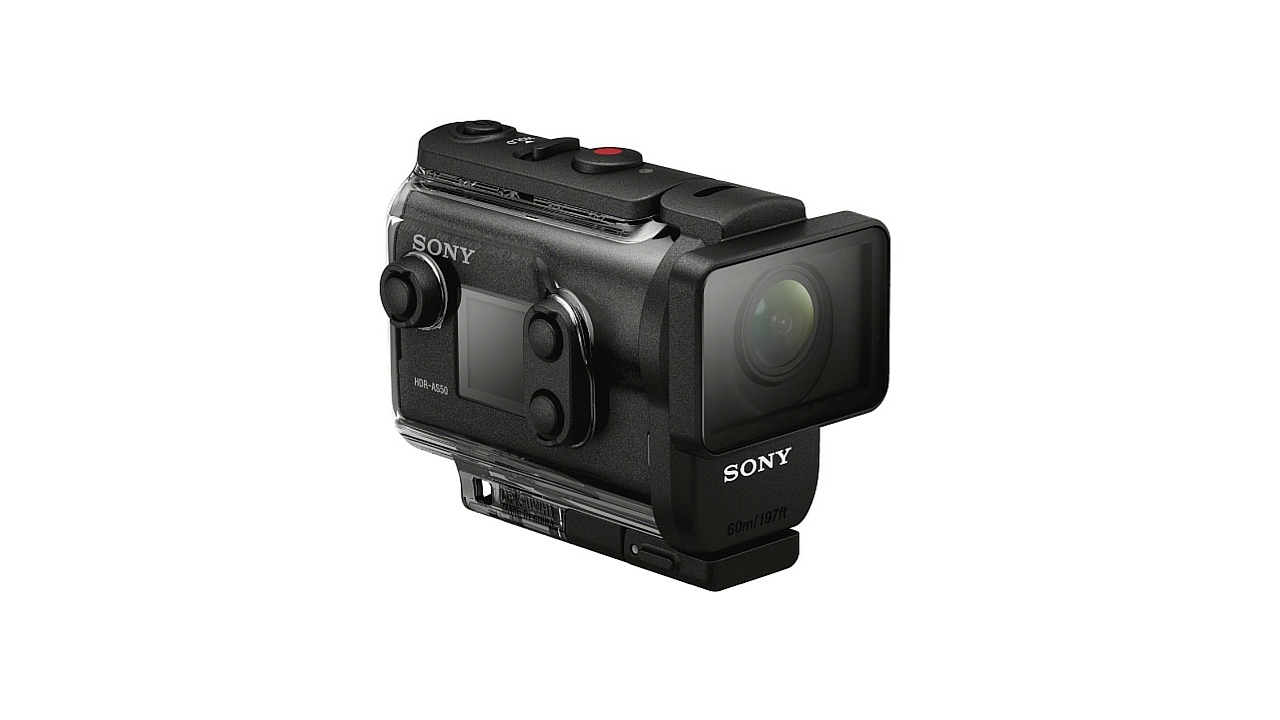 Sony has just mastered the art of making camera sensor. Well, we should say the company that provides smartphone camera to Apple, they should have something special. Well, I am not a big fan of their action camera design. Literally speaking I hate it, it is so bulky. It's like they compressed one of their Handycam and marketed it as an action camera. Basically, it's like a smaller version of their Handycam. But what really took me off, is it's features. Sony can really create a GoPro action camera alternative. But not this one!
Features: It's extremely good in this department and they have mentioned every sensor detail present in the camera. The camera rocks an 11.9MP camera which can record 1080P HD videos at 60 frames/second. It also has sony's SteadyShot electronic image stabilization.Well, it is shock, dust and waterproof. It has a 3.6V rechargeable battery. Well, it has in the box 16 Micro SD card, but they have not mentioned how much the camera supports.
My word: The box includes Rechargeable Battery Pack (NP-BX1), Underwater Housing (MPK-UWH1), Micro USB Cable, Attachment Buckle, Startup Guide, Sony 1 Year Limited Warranty, 16GB Micro SD Card, Camera Case, Cleaning Kit. Well if you love a lot of functionality then this action camera is for you.
You can live stream your event from this camera. The downside is that it is too bulky in design and not available on amazon. So you need to do a little searching or order from their official website. If not bulky,it was an amazing GoPro alternative action camera.
That's it my top 5 GoPro alternative. Well, I have not ranked them, the numbering is basically for sorting purpose. These cameras are little known to people but are worth trying. Do you use any GoPro alternatives mentioned in the article? Which one? Well it is time, that you start vlogging and start recording. Why? So that you can watch something in the future and laugh at yourself. And storing those videos are free. Record any birthday of you daughter/son upload it.
In this digital age don't be left behind. Even I have my own youtube channel Subscribe to it here.
What do you think about the Action camera and vlogging? Tell me your thoughts in the comment section below. Share this article to your friends and family over social media and spread the word