There's a lot of learning when you are blogging, the same happened with me(a lot of learning with each day in blogging). With me blogging these days, was just trying to find some of the apps that would help me to make things easier. When trying to find the apps I made it sure that I don't want to have many apps in my phone. So I restricted my apps to total 5. It was a task of getting the best 5 apps that would help me in different ways for blogging. I did some research and read various articles and just reviewed ton of Android apps to find the best one. With a lot of research I came up with the list of 5 must have Android apps for bloggers. My view for using these apps is quite different.
[color-box color="mycustomcolor"]Check out my guide on why you should be blogging right now. My guide on 10 reasons why you should be blogging [/color-box]
These apps might not please all the bloggers out there, some might object any app from the list, but these are my views on using these apps. I have done a lot of research and testing before coming to conclusion. And found out that these apps are the least you can have and help you in getting done a lot of things. So let's check the list of 5 must have Android apps for bloggers.
5 Must have android apps for bloggers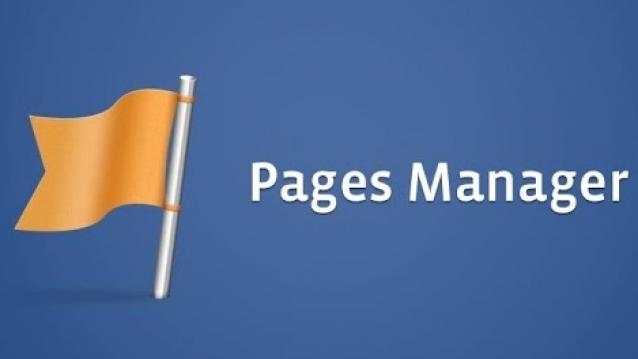 Pages manager is an important app for blogger as far as your blog's facebook page is concerned. It helps you to manage your content marketing over your blog's facebook page. We all know that how much important it is to promote our content over facebook. Facebook provides the maximum reach for our blog's content increasing the traffic.
Facebook single handedly would provide 60% of the blog traffic. Because of these reason it becomes important to manage a blog's facebook page. Pages manager provide you with all the insight you need and help you focus on growing your blog traffic. This is a must have android app for bloggers and content creator publishing content on facebook.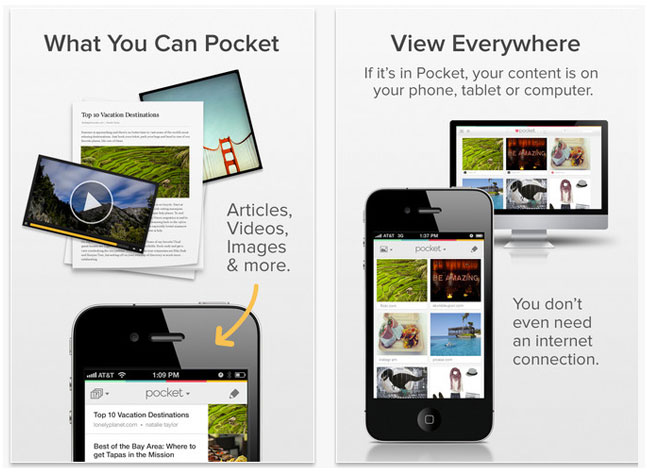 This is my personal favorite app. Pocket helps me to organize all the feeds from my favorite blogs in one place. All the publication feeds are updated and added directly to the app, I don't need to hop from one website to another. And another thing about the app is that all those articles (feed) can be viewed offline. This makes an even better companion while travelling; I can read all the articles on the go without internet access. You can also sync it with your Desktop. Isn't it amazing? It's important for bloggers to know what is happening around, and Pocket helps you in that.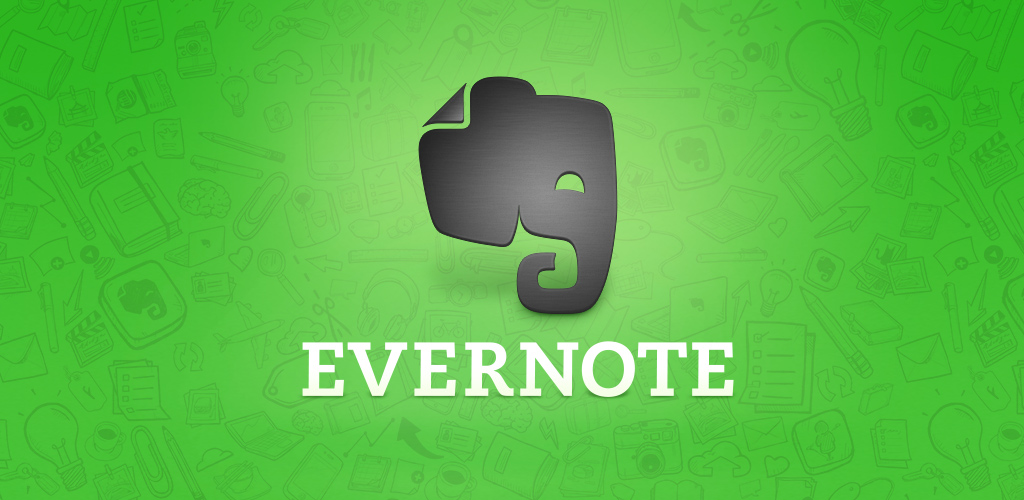 This is a quite common app. Many of you might already be using it. The app helps to organize all the tasks and syncs everything from mobile to the PC. It's not always that I get an idea to write an article. Sometimes I attend a seminar and need to jot down important points. At that time evernote comes to the rescue. While travelling I get some idea about any content to write so I write it down what's in my head. Later when I am ready to write the article on my PC or laptop I just need to sync my ever PC client and everything is in my PC. Evernote has become my daily need today and a according to me a must have android app for blogger.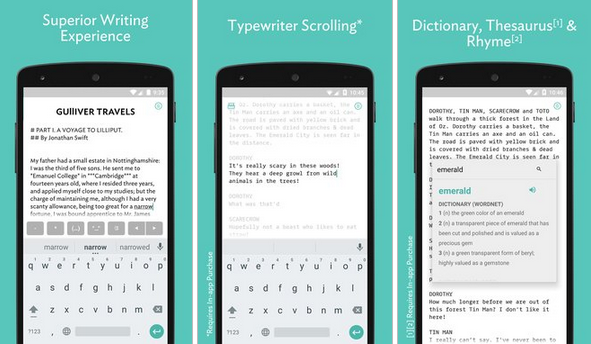 This is my recent favorite. I got really impressed by the design and features of this Writer app. I bet you will ditch all other writer app when you start using this. An amazing design, easy to use interface, dictionary, undo-redo option and much more features. If you like typing on smartphone then you can consider writing articles from Smartphone with the help of this app. It also supports tablet interface. I have personally like to write articles from my smartphone, but it was quite a struggle earlier. But now jotterpad has made editing simpler. Can easily convert into any file format like .rtf, .txt etc. And you can also store it in the cloud. The app has much more features which I have missed.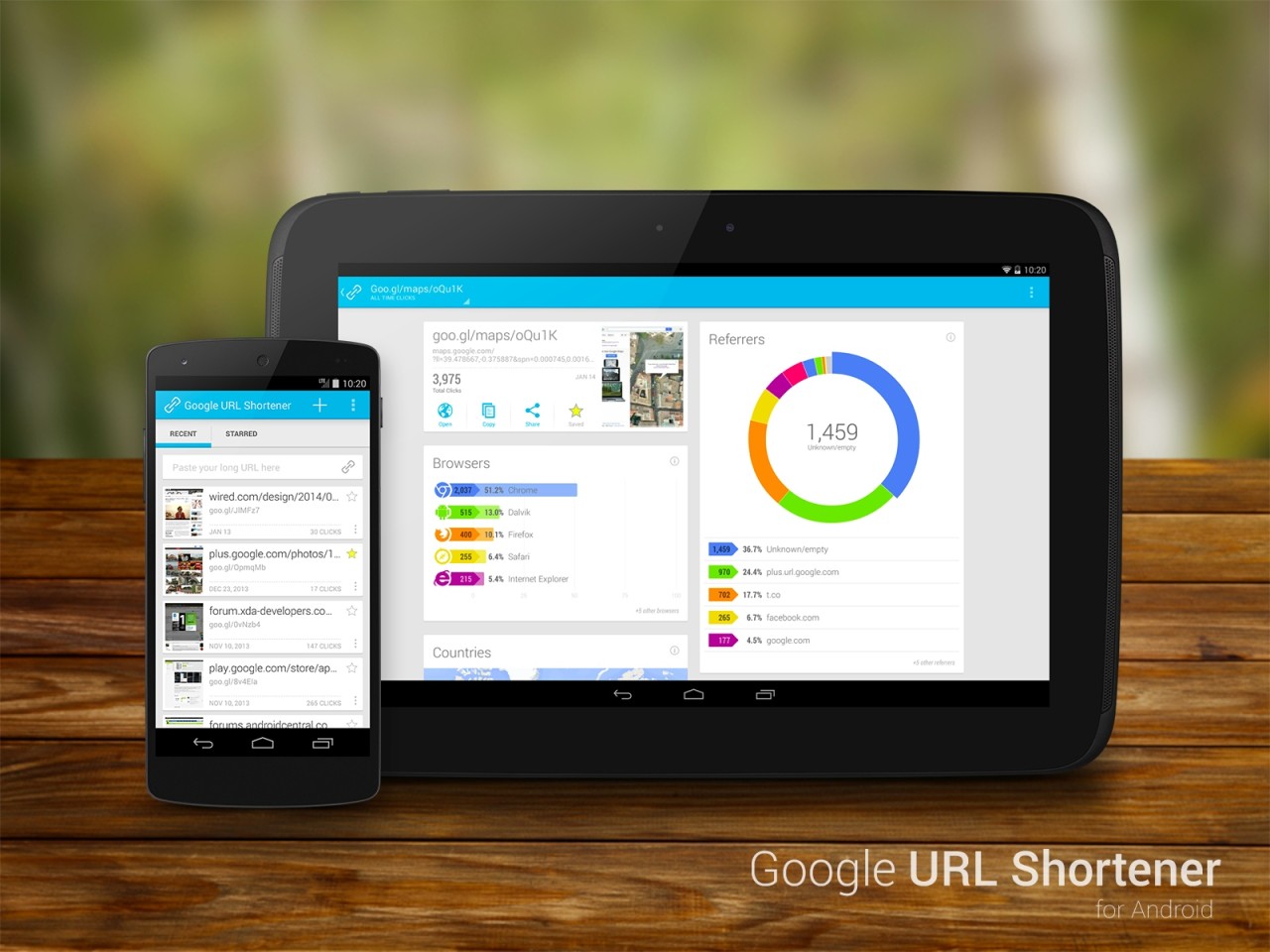 This is my personal opinion. Many might not agree with me on including it to the top 5 app list. But I consider it adding to the top 5 apps since I share most of my post on twitter using my Phone. I need to shorten the url and then add that url to twitter. So at that time this app comes in handy. It not only shortens the url but also provide me the stats like how many people clicked my link and where are the click coming from. From which region and what OS are my users using, either they are suing to see the link from smartphone or PC. It basically provides you with analytics of the click. So it's up to you, how you prefer sharing content on Twitter.
[color-box color="mycustomcolor"]We also have a list of must have google apps you might love to check it out. It makes life easier[/color-box]
So these were my top 5 pick of must have android apps for bloggers. There are many more apps that bloggers use. You might debate on me adding any of the above apps to the list. Let me know what do you think should have made it to the list of top 5 android apps for bloggers. Do you think any of the above listed apps should not be present? Tell me your views in the comment section below.
If you like the article then share it with your friends and other bloggers and let them also have their own view. Give us your own thoughts down below.