If you are beginning with wordpress you are probably not sorted with the things you should have to keep the website in good condition. I have been using the wordpress for quite a while now, and it always has been a struggle to do different things. Getting your site up and running is just the single step in that big marathon to take your site from nowhere to a level where you have a lot of traffic. It has been a difficult task in finding out what are the must plugin in my wordpress website. If you are doing blogging with your wordpress then its good if not check out my article on Why start blogging with wordpress. So back to the topic, due to me wasting a lot of time I thought let's make others time productive. So I created a list of 5 must have wordpress plugin. Since you are a beginner and not many of us end up getting paid plugin so I managed to keep all the plugins which are free of cost.
[Tweet "Some must have plugins and the best part all are free."]
Must have WordPress plugin
Akismet
Sumo me
Yoast seo
Ithemes security
Contact form 7
I have made sure that all the plugins are for different use and are the best one. I took a various factors into consideration while creating the list. Since you are a new blogger or website admin, you would need these features, since they are common to all.
-Growing Email list.
– Encouraging social sharing.
-Website security.
-Optimization of blog for search engines(SEO)
-Protection from Spam.
Before going to the list, let me tell you these plugins are my personal view of recommendation. No company pays me for promoting their product. And your view to these plugin may differ.
#1  Akismet.



Akismet is one of the most popular and effective ways that helps to combat spam.
It's different to a lot of plugins because it's actually a web-based service that checks comments against their own system – this is one of the reasons it's so effective. Akismet is an advanced hosted anti-spam service aimed at thwarting the underbelly of the web. It efficiently processes and analyzes masses of data from millions of sites and communities in real time. To fight the latest and dirtiest tactics embraced by the world's most proficient spammers, it learns and evolves every single second of every single day.
Features:
Automatically checks all comments and filters out the ones that look like spam.
Each comment has a status history, so you can easily see which comments were caught or cleared by Akismet and which were spammed or unspammed by a moderator.
URLs are shown in the comment body to reveal hidden or misleading links.
Moderators can see the number of approved comments for each user.
A discard feature that outright blocks the worst spam, saving you disk space and speeding up your site.
What if I told you that, Sumo me provides those features which are available in most of the paid plugins. SumoMe provides free tools you need to grow your WordPress site. This plugin will make it easy for your readers to join your email list, share your articles and optimize with analytics. SumoMe is a suite of apps designed to help you get more traffic, and a bunch of them are awesome for list building. The list building is so important these days. There are some blogs which went to heights with just the beginning of the site, since they a list already available and all their work is done. There are also some premium features available but you can still get your work done with the free features.
Features
Simple email integration with MailChimp, Aweber, Constant Contact, and Campaign Monitor
100% mobile optimized. A lot of your traffic is mobile, make sure your tools are too
Asynchronous loading that won't affect page load speed
Total control over which growth features to enable
Customize templates to make your email popup look amazing
See gravatars of your most recent email subscribers
Highlighting of popular Twitter sections (like Kindle and Medium)
Simply delete any tweet highlights you don't want
Works with other social plugins like Digg Digg
Popover that significantly increase email subscribes
Custom email subscription popover timing
Optional smart email popover timing (like Exit Monitor)
Customizable email subscribe box wording and colors
Full HTML control of popover content
Or simply export email subscribers in a .csv file
Quickly growth your email newsletter list
View email subscription statistics for all time
Easily add Facebook, Twitter, and Pinterest sharing to your images
Images have higher engagement on social networks
Share count shows how often people share your images
Choose which features/apps you want to enable
Smart Bar to ask for emails at the top of your website
Heat maps so you can visually see where your visitors are clicking (or not)
Share app – Get more traffic to your site with these super easy to setup share buttons!
Contact Form – Simplest way to have your readers contact you
Content Analytics – See how far people are scrolling on your website
Welcome Mat – Now you can instantly add a full-screen call to action to grow your email list or drive visitors to a certain page.
Yoast is your daily need plugin. It's like your assistance who looks after the seo of your website and helps in better your ranking.  It first and foremost helps you write better content. Yoast SEO forces you to choose a focus keyword when you're writing your articles, and then makes sure you use that focus keyword everywhere. Earlier you needed to download a separate plugin for the sitemap. But now everything is handled by Yoast. Yoast also has premium features which would be good if you have a good traffic. Which is, when you are in the next level of blogging.
Features
-Write better content with Yoast SEO
-Page Analysis
-Technical WordPress Search Engine Optimization
-Meta & Link Elements
-XML Sitemaps
-RSS Optimization
-Edit your .htaccess and robots.txt file
-Social Integration
-Multi-Site Compatible
-Import & Export functionality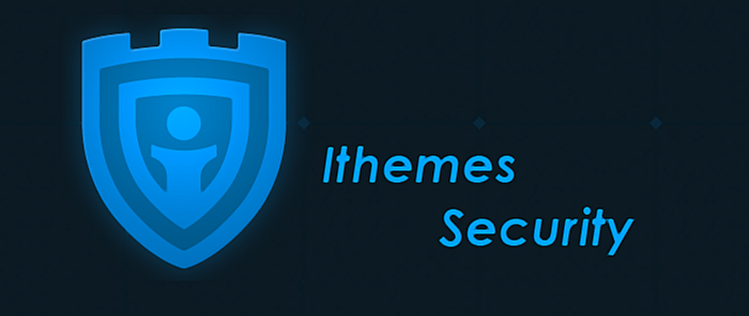 iThemes Security (formerly Better WP Security) gives you over 30+ ways to secure and protect your WordPress site. On average, 30,000 new websites are hacked each day. WordPress sites can be an easy target for attacks because of plugin vulnerabilities, weak passwords and obsolete software.
Most WordPress admins don't know they're vulnerable, but iThemes Security works to fix common holes, stop automated attacks and strengthen user credentials. With one-click activation for most features, as well as advanced features for experienced users, iThemes Security can help protect any WordPress site
Features
Ban IP addresses and hosts.
Scans for changes to files.
Built in brute force protection.
404 error detection.
Helpful security logs.
Malware scanning.
White list your own IP address.
Database backups.
Strong password generator.
Export or import settings in a few clicks.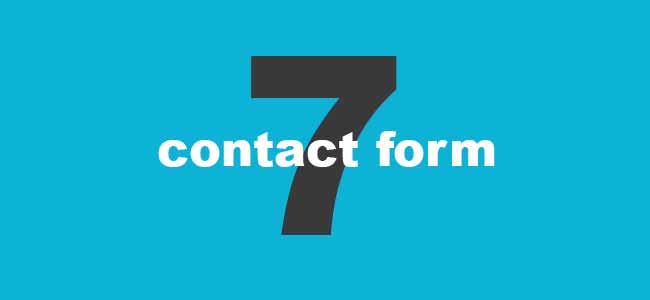 Contact Form 7 can manage multiple contact forms, plus you can customize the form and the mail contents flexibly with simple markup. The form supports Ajax-powered submitting, CAPTCHA, Akismet spam filtering and so on. Contact form 7 is the most downloaded contact form due to its simplicity. The contact form has support for Google recaptcha. Since most of the blogs and websites have contact us form so it so most probable that you will need one.
Features
– Easy to use.
– For every noob.
– No need for coding knowledge.
– Google recaptcha available.
Final Word.
So here completes my list of top 5 must have wordpress plugin. Some might not agree with with me but its ok everybody has a different view. There were many other plugins which I wanted to add, but might be some other day. If your new you can surely go for these plugins. This article was written to help the new guys out with the work and not waste their productive time. If the list was top 10 plugins, which plugins do you think should have made it to the list. Write your thoughts in the comment section below.
If you like the article, then share it with your friend over social media and spread the word.