Today in the digital age it is quite important to keep your identity a secret on the internet. You don't know when you might get hacked. We don't know who might be using your IP to trace you back. As Edward Snowden said " I never browse the internet without being anonymous, because I don't know if someone is tracking my digital footprints". Every action of yours can be traced on the internet, just if I get your IP. So how to surf anonymously? Here we got you the VPN's. These VPNs are not only for security purpose but also to access blocked website.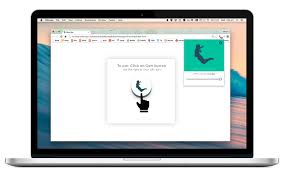 Have you ever tried to access a website like Facebook or Youtube in your workplace or colleges? Often these websites are blocked by the network admin. The admin blocks all these sites and even in some places there is restriction to download online. So what to do? So here is a easy and simple way to access blocked website from Google chrome. In this article i have introduced the the use of VPN's (virtual private network).
This helps in creating your own new network by providing you with the new IP and gives you access to block sites. I will not be going much deeper on the subject VPN. This is my simple guide on how to access blocked websites from anywhere.
If you want to know more about VPN, leave a comment below. For accessing blocked websites we will be using Chrome Extensions. This trick is only possible through the Chrome browser. So here is the list of Top 5 free VPN extensions for accessing blocked websites available on chrome store for free.
5 free VPN extension to access blocked website using chrome.
Gom is a configuration-free blocked website unblocking chrome extension that solves these issues. To use, just press the Gom button. If you have a question on how to access blocked website then this extension is the answer.
Super fast 1000mbit unblocking servers and proxies
Zero configuration
One-tap activation
Use on Android, iPhone, Firefox or Chrome on the same account, without extra charges.
According to me one of the best chrome extension for accessing blocked website.
TunnelBear VPN for Chrome is a lightweight browser extension that continues the tradition of TunnelBear full featured VPN applications for OS X, Windows, iOS and Android. Browsing on public WiFi, online tracking or blocked websites. TunnelBear for Chrome is an incredibly simple browser extension that can help you:
Get around blocked websites
Reduce websites and advertisers ability to track you
Secure your browser on public WiFi
Connect to a lightning fast private network with connections to 20 countries
Free data every month
Hoxx VPN Service can be used to bypass filtered or blocked websites such as NetFlix, Hulu, Spotify or sites that have been blocked by your government or for licensing reasons. You can also use Hoxx VPN to hide your tracks and/or protect your personal information at public WiFi locations.
No special configuration is required; all you need is a valid hoxx account and you can get started immediately. We do encrypt all your connections from browser to target site to prevent anyone from stealing your personal information, this also prevents other people from knowing what you are doing.
4. Touch vpn
Surf web freely, securely & anonymously with Touch VPN – the free unlimited VPN.Highlights of Touch VPN – the Secure VPN Proxy for your Google Chrome:
Free: 100% free. No credit card information needed. No trials offered.
Unlimited: Truly unlimited. No session, speed or bandwidth limitations.
Simple: Unblock the world with just one touch of the "Connect" button.
Secured: Our strong SSL encryption will make you fully anonymous and secured.
5. Just proxy
Just Proxy is a web proxy backed by SSL tunnel technology. Like VPN, it hides your IP address and encrypt your traffic, but a lot easier to use. This extension provides one click config to switch your IP address and location. Once the service is turned on, the sites you visit can only see an IP address belonging to the proxy rather than your real IP address.
Enhanced security & privacy
Unlike a traditional plain web proxy, Just Proxy encrypts all your inbound and outbound traffic, which hides your IP and gives you protection when you are using public WiFi like school, hotel or Starbucks.
One click to switch location
Just Proxy unblocks the internet and hides your IP by changing location.
That's it with all the proxies, you can use these VPN's and access blocked website. You can use the proxy app to surf anonymously from your phone. You can also use browser like TOR or Tails(used by Edward Snowden). They provide you online security from anybody trying to trace your IP and probably might attack you in the future(Attack means online attempts to break into your bank account or other) . So be safe and secure all your online movements.
What do you think about the security? Should you use the proxies? Tell us about your thoughts in the comment section below. Share this security measure with your friend and family and let them be safe.