Earlier it was a quite tricky task to add twitter feeds to website. But in the recent development they made it a lot easier to embed tweets into your web page's sidebar or anywhere you want. Earlier you need to know some basic technical skill (just the basics). Even the documentation in the older version was somewhat confusing. With this latest development it became damn easier to embed timeline on website.
So how it's done? What you all need is your Twitter handles URL and paste in the query box provided in the webpage by twitter. The twitter URL of your company would be somewhat like e.g. Geeksla's twitter handle https://www.twitter.com/@geekslahere. Don't worry if you are unable to get your URL, simply add your twitter name after this ( www.twitter.com/) . But mind you, don't use '@' in the URL. Here's a detailed tutorial on how to add twitter feeds to website without any headache.
How to add twitter feeds to website.
  Step 1:
Go to the twitter's publisher's website. Visit here
Step 2: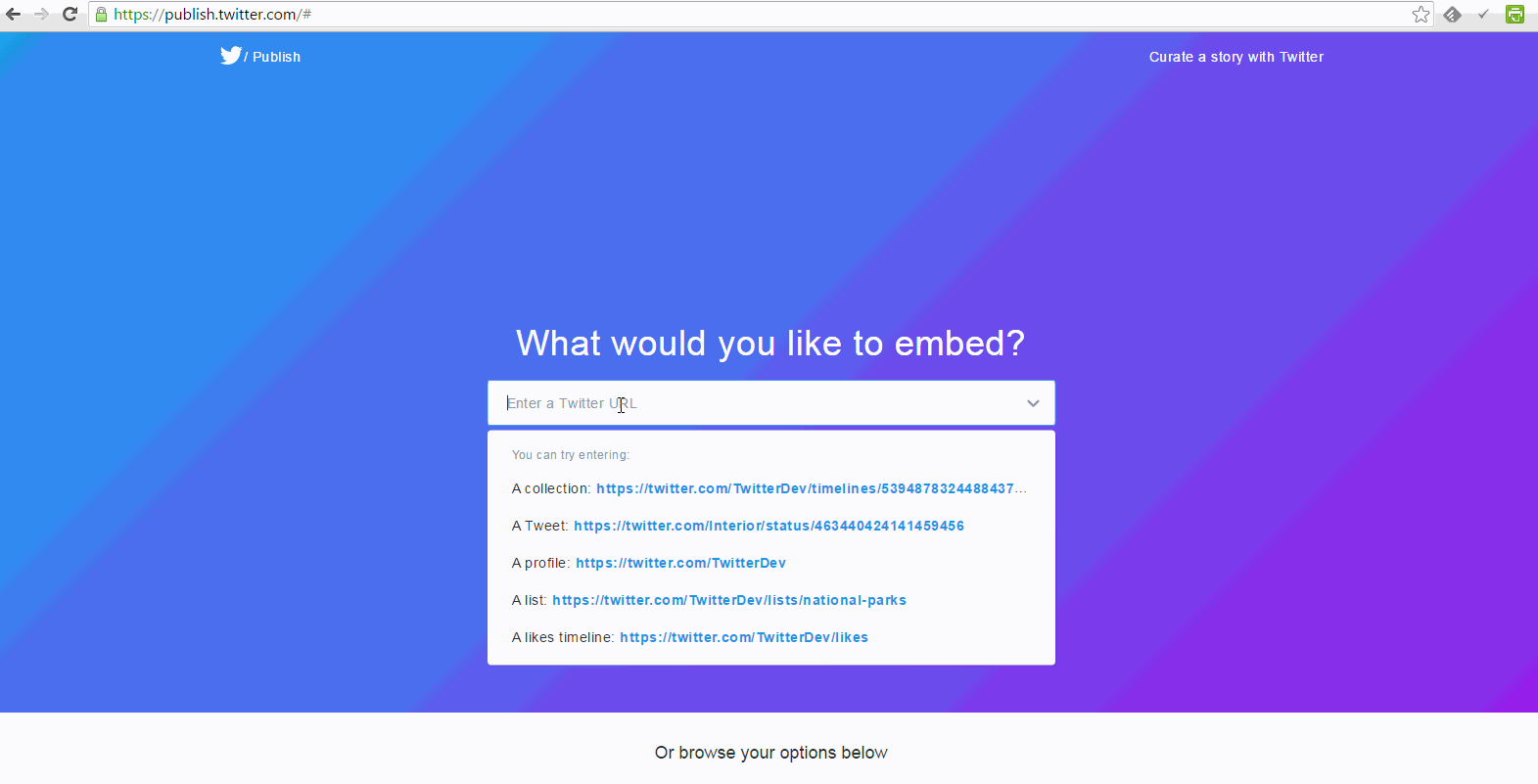 Add your URL into the query box as shown above.
Step 3: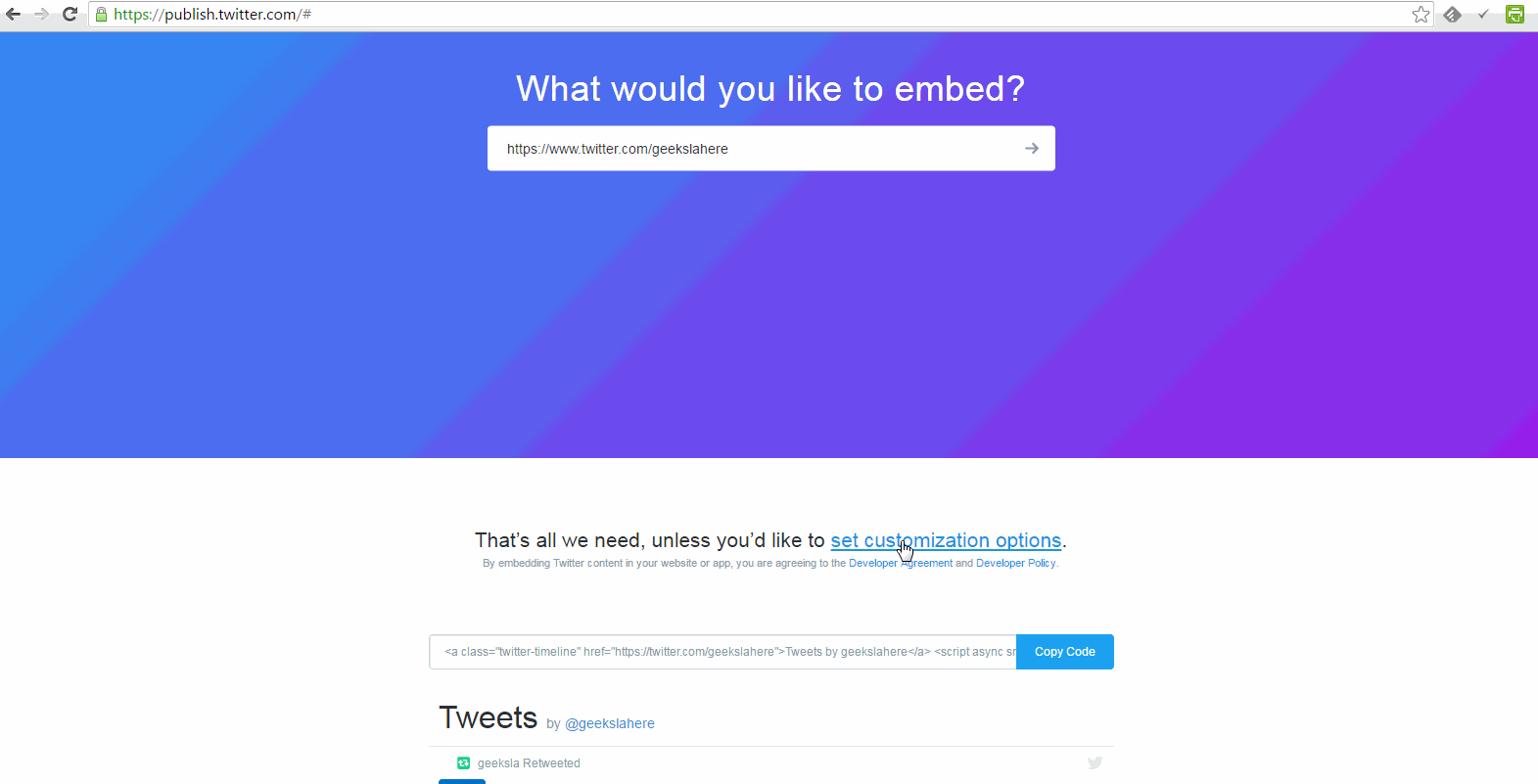 If you want you can customize your timeline with the dark theme (the one we are using in geeksla.com). And you can even customize height and weight. The default height and width is automatic. If you are using the twitter timeline in your sidebar it is advisable to customize the height up to '600' (This height is what I felt good enough).
Step 4: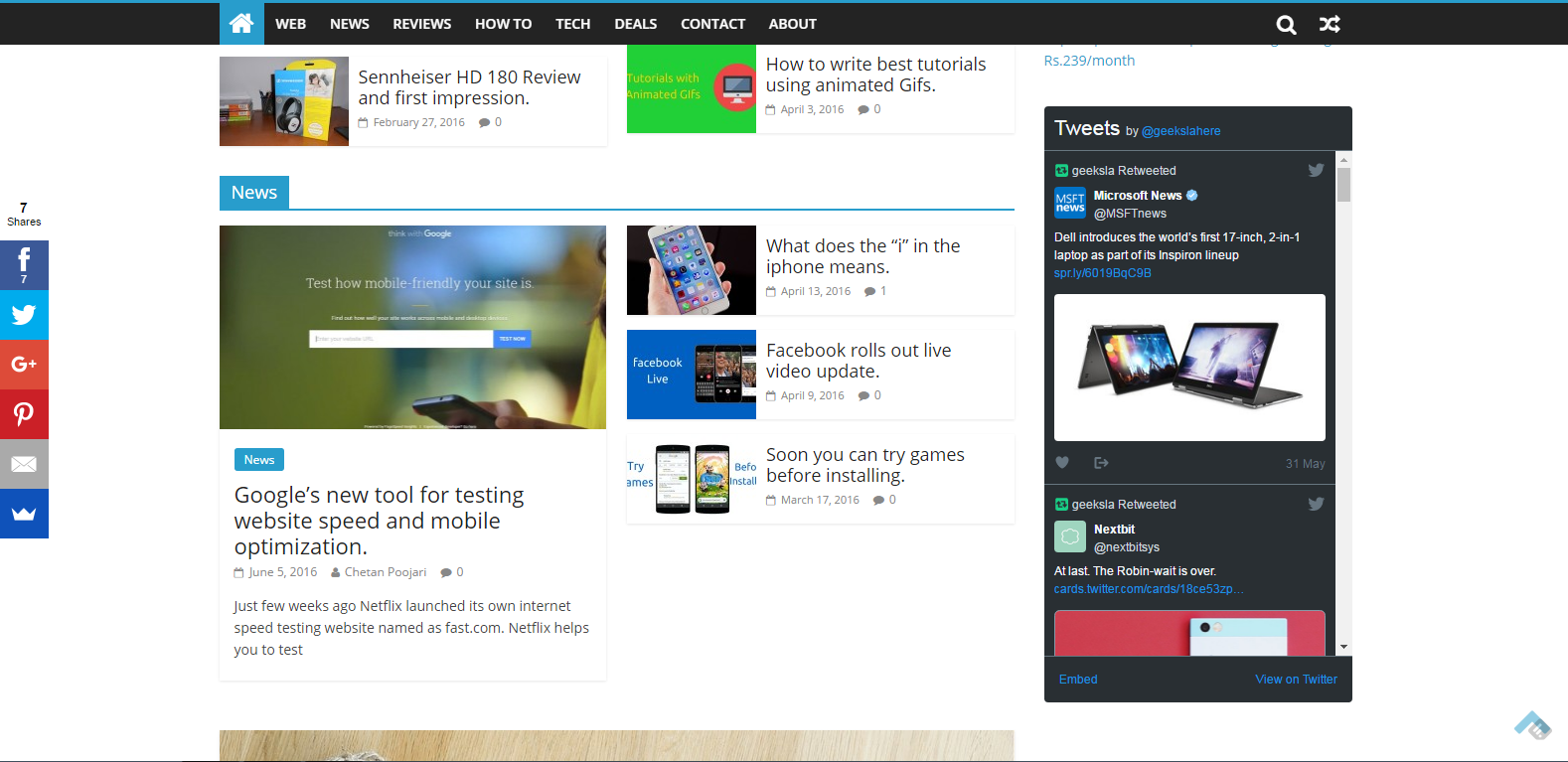 After that click in the update button and copy the new URL and paste it in your website sidebar.
That's it you are done with the embedding of twitter feeds of your twitter handle into your website. Thanks to the new development by the twitter developers, they made it so simple to add twitter timeline into our webpage's.
If you have any query relating to embedding timeline into your own webpage, then you can ask us in the comment section below. If you liked the article then share it with your friends on social media and spread the word.