So you have that big billion dollar idea. Now what, how you can turn your dream into reality. In today's era with growing number of startups, coming up with new ideas daily. In India alone there are around 4200 successful startups. India is the third largest startup ecosystem in the world. Everyday there are around 5 – 7 successful startups coming to the market.
I have counted just the successful startups. The count of unsuccessful is in 100's per-day. That means 100's of ideas become wasted and don't get funding. So it's also a blessing these days to have fundraising websites. It's sometimes difficult to get funds from the best crowdfunding websites.But these fundraising websites are an online platform to get your ideas noticed.
It's not that hectic task of going from one investor door to the other for funding. And many times due to three to four failed attempts, it demotivates the young **entrepreneurs.**But Don't worry if your idea is that billion-dollar idea, that would change the world. Then these websites would help you in getting the right platform for your ideas.
But before you go to these crowdfunding websites, an advice from myside. It's not about always having a billion dollar idea. It's just about having an idea. And your believe to make it billion dollar company is what matter's the most.
Some best crowdfunding websites.
1. Kickstarter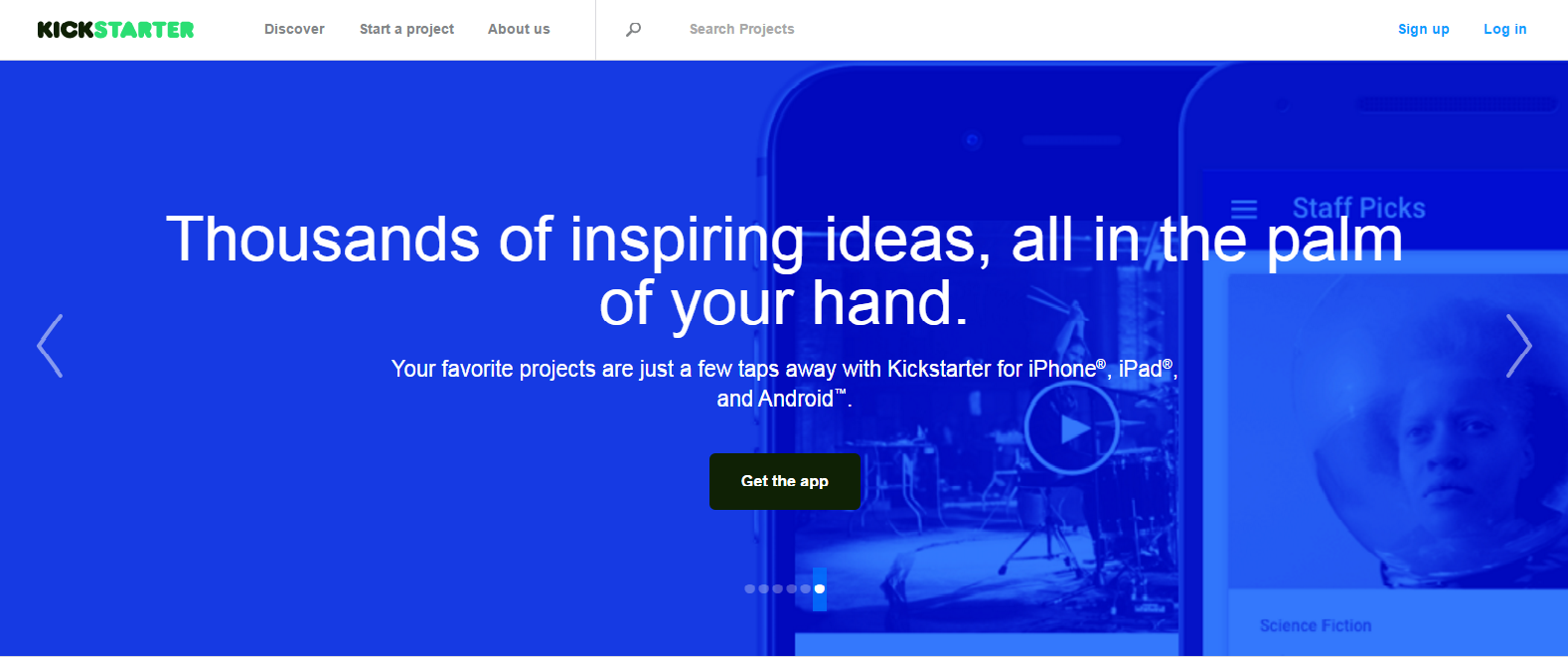 It's no wonder that it is the largest crowdfunding website in the world. With $2 billions funds raised by this fund raiser. Kickstarter was launched on April 28, 2009. Kickstarter helps artists, musicians, filmmakers, designers, and other creators find the resources and support they need to make their ideas a reality.
To date, tens of thousands of creative projects — big and small — have come to life with the support of the Kickstarter community. Kickstarter is an enormous global community built around creativity and creative projects. Over 10 million people, from every continent on earth, have backed a Kickstarter project. Some of the famous funding's are pebble time watch. The project creation are limited to some countries.
2. Indiegogo.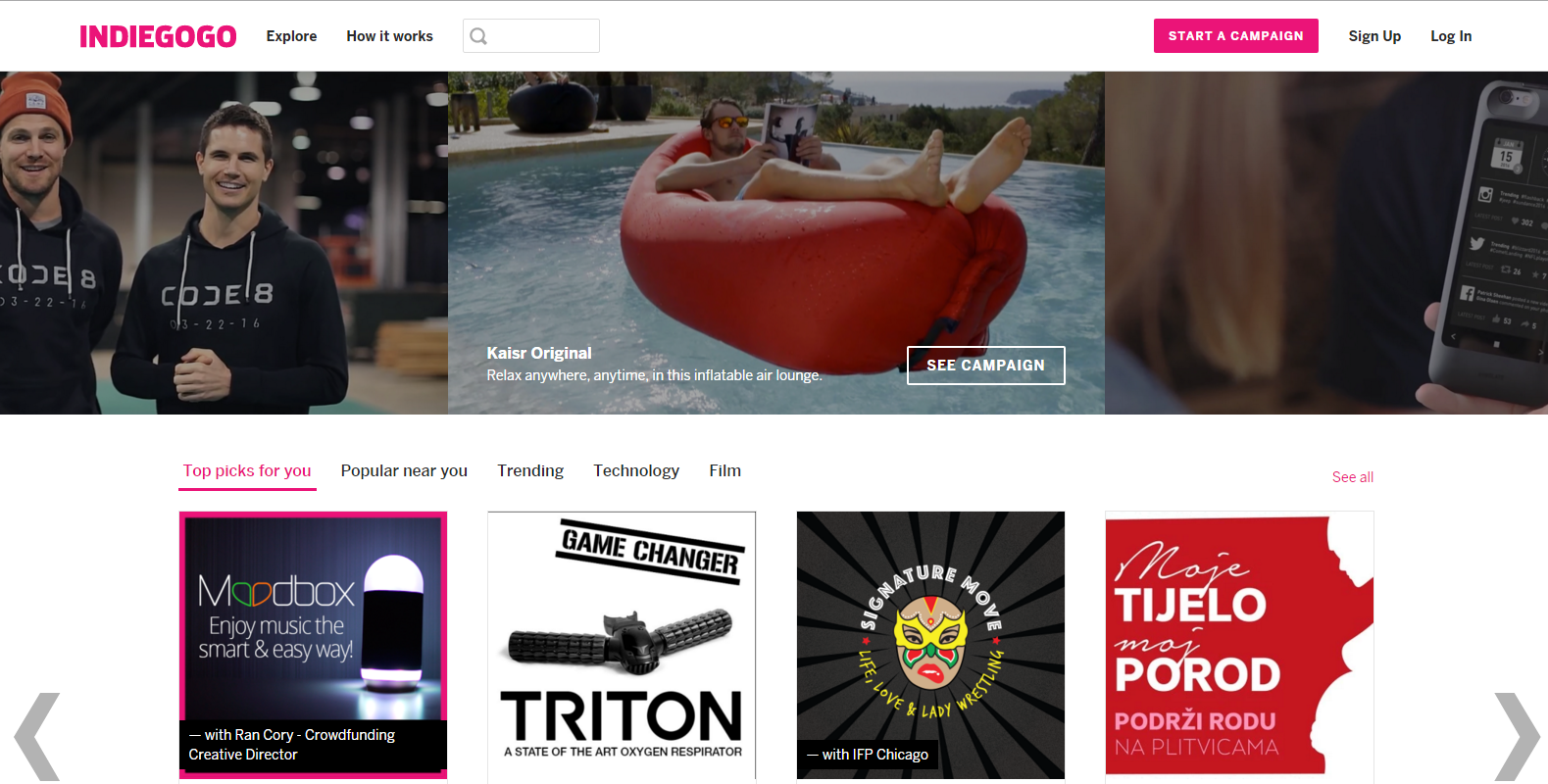 I was astonished to check their website to see that the first child which was crowdfunded for his birth. That was from the Indiegogo fundraiser. Easy to get started with, and an extremely well-known name among crowdfunding sites. Indiegogo has been used to raise funding for projects such as the Ubuntu Edge smartphone (although the funding goal wasn't met). The website hosts innumerable funding campaigns, including everything from Community and Education, to Film and Writing
So far, more than $800 million have been raised via Indiegogo, and over 9 million people have backed up numerous projects hosted on it. Well, their success rate is less as compared to Kickstarter.
3. Patreon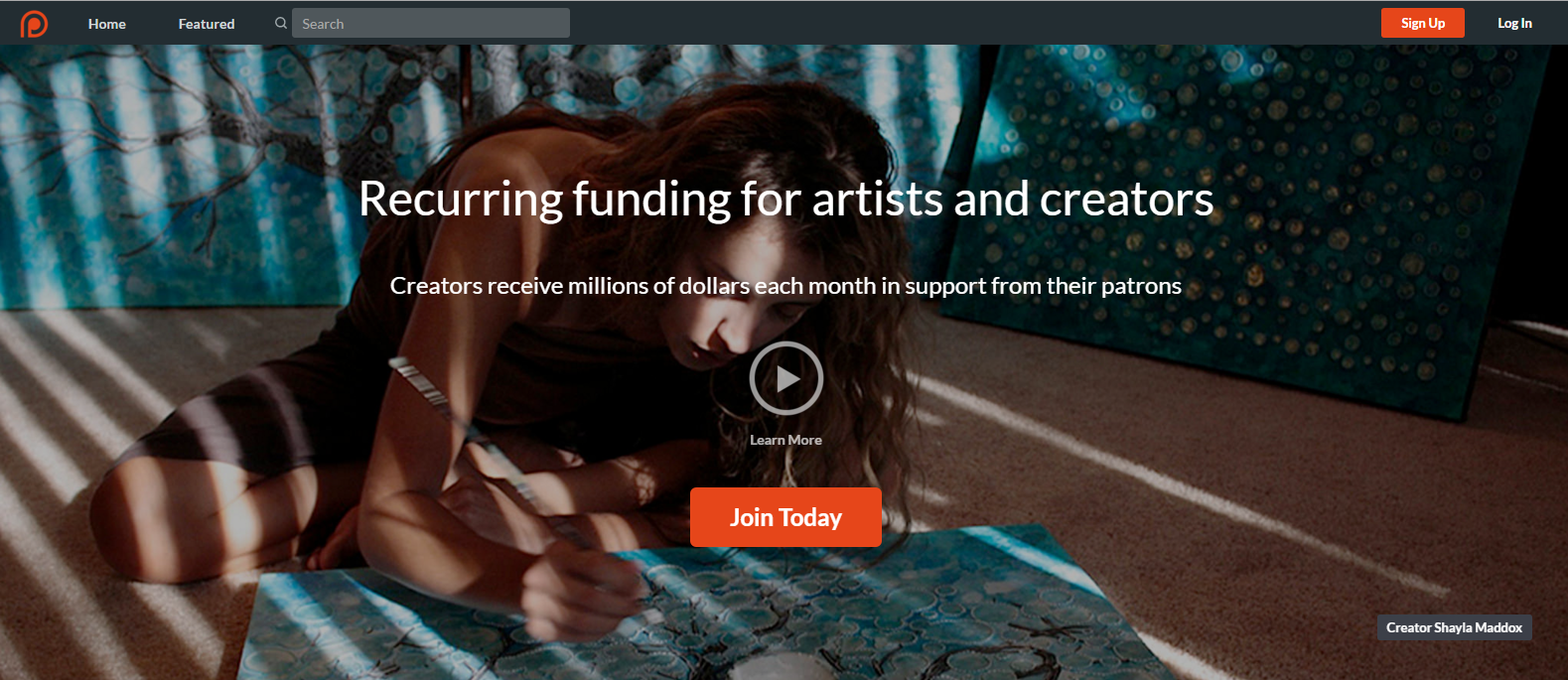 Patreon has acquired quite a bit of popularity in a relatively short amount of time. It can be considered as a specialized crowdfunding platform that's dedicated more towards Comic artists, YouTube content makers, Podcasters etc., as compared to aspiring entrepreneurs. Patreon allows artists to secure funding on a recurring basis. So if you're an music artist creating albums and music on regular schedule, Patreon might be just what you need to get dreams going. But warning, Patreon has been a target of a massive hacking attack in the past, so be a little careful while proceeding.
4. Rockethub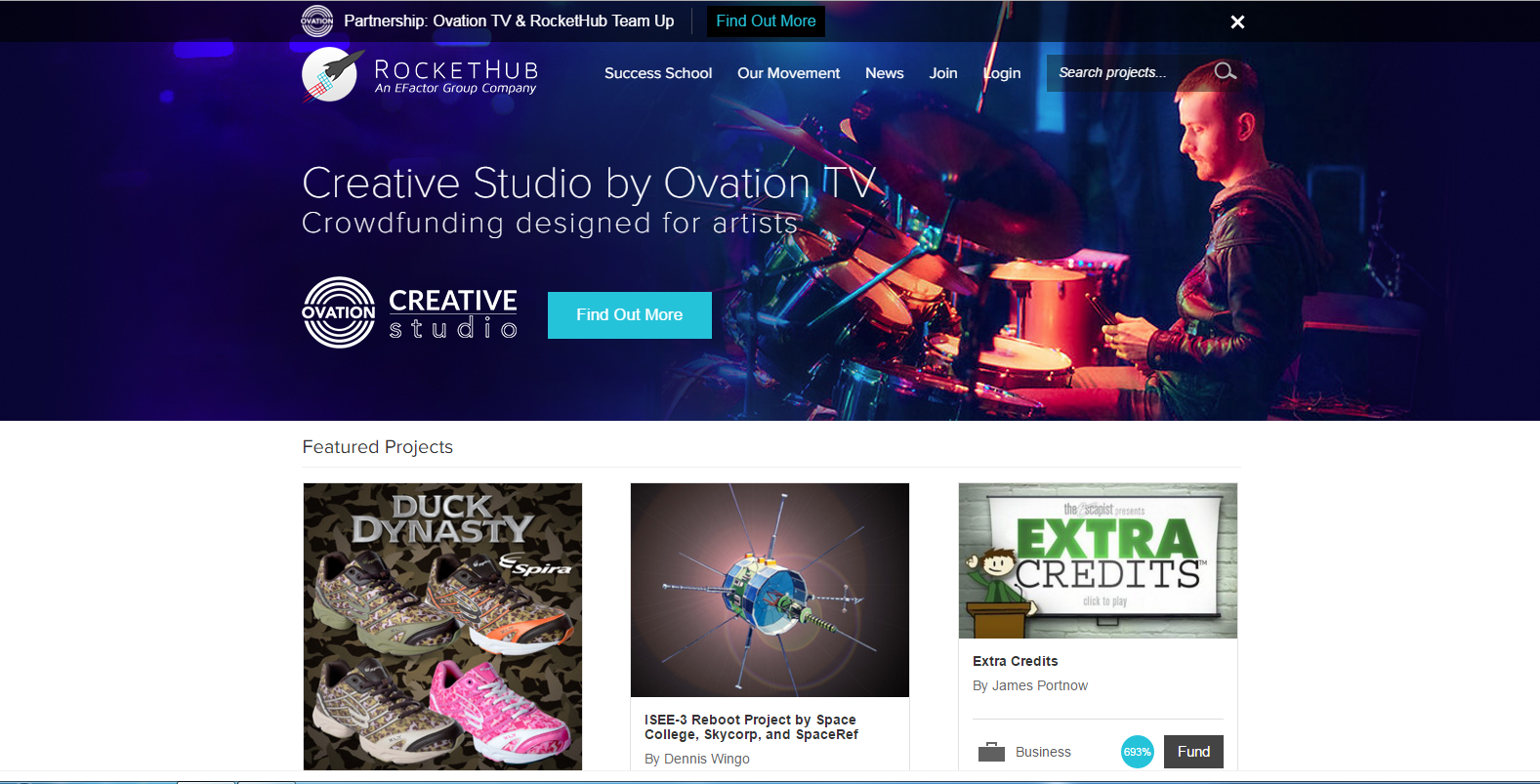 Whether you are a musicians, entrepreneurs, scientists, film-makers, or a man with ideas from any field, RocketHub is meant to serve as a crowdfunding platform for everyone. It operates on the all ideas fund them all model , the funds can be kept even if the target isn't met. They are quite famous with many government funding in them. Popular and associated with big names and organizations. Wide variety of creative and inspirational causes can be crowdfunded here.
5. Wishberry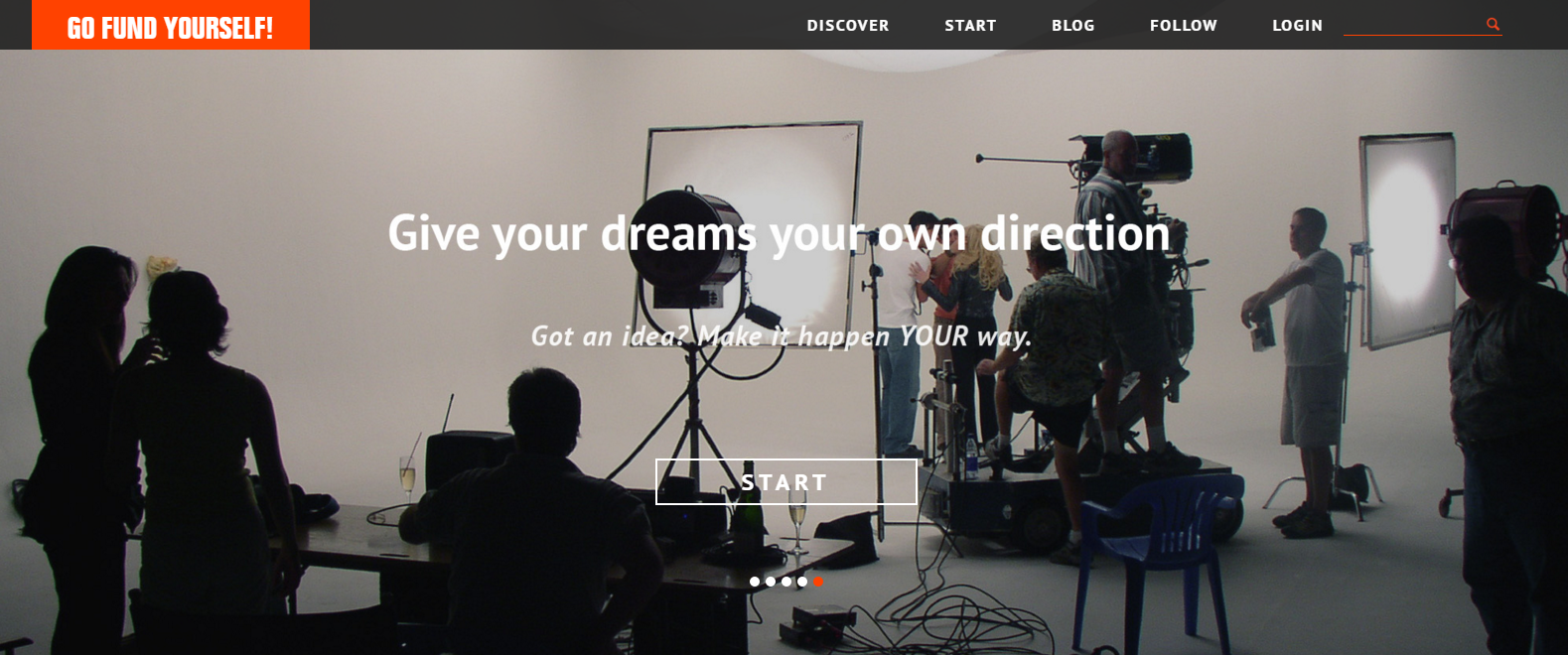 This is an India based crowdfunding platform. But it has funded for around projects from 60 odd countries. Wishberry is the reward based funding. Means you need to give some reward live your your product, or the service for free to the backers. It follows a pretty strict approval process for projects, and only accepts them if they are almost to completion (and not merely ideas). So if you are done with your idea implementing then go for Wishberry.
6.ketto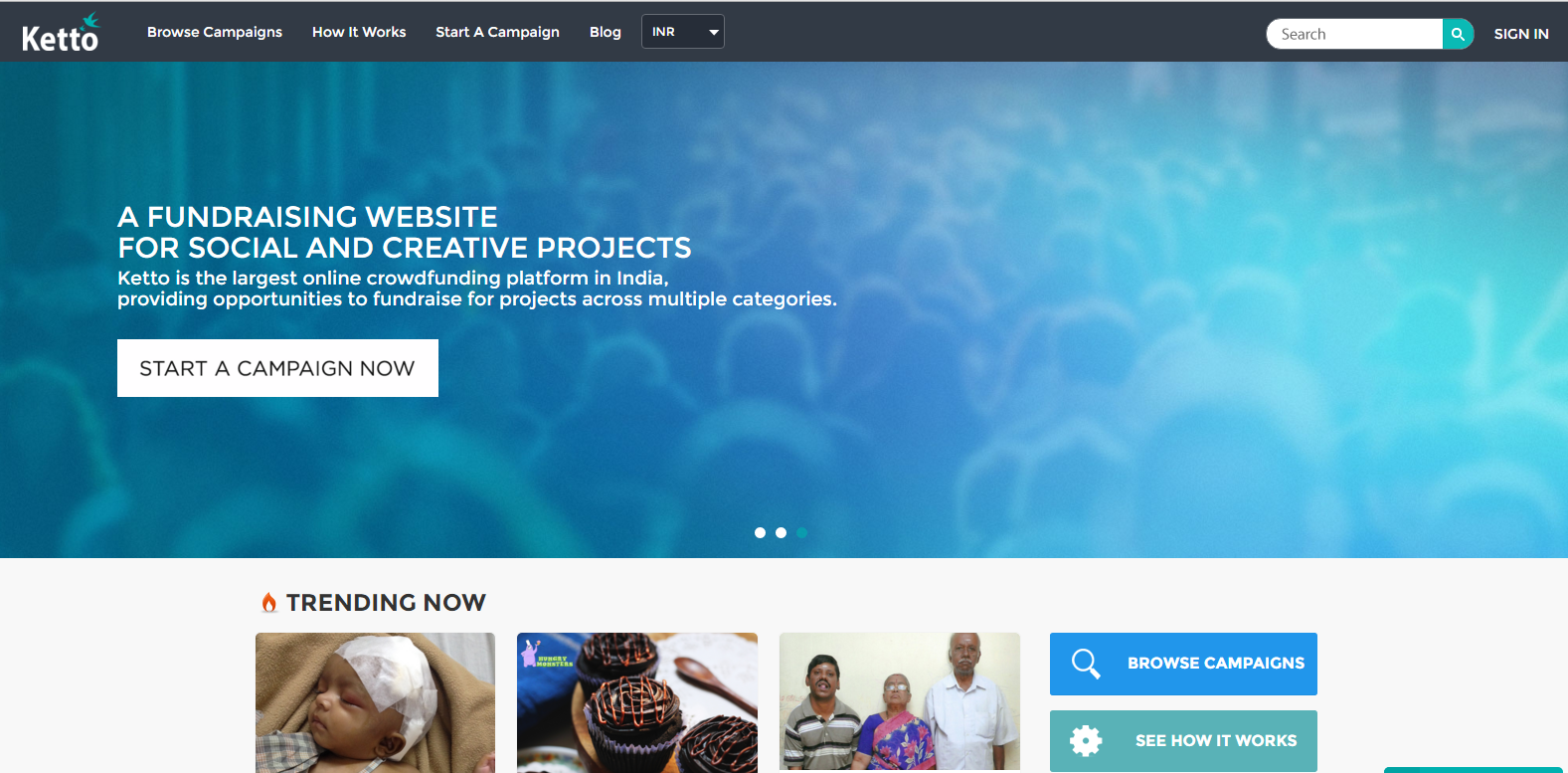 This is another crowdfunding platform based in India. Ketto helps you raise funds for both creative ideas (e.g. Music, Fashion, Tech), as well as social causes (e.g. NGOs, charities). The platform has raised over $100 million for more than 4000 campaigns. Their project selection is more relaxed process. And makes it easier for the Entrepreneurs to get funded for their ideas. Ketto also offers services such as Cash on Delivery option for delivering gathered funds.
7. dreamwallets.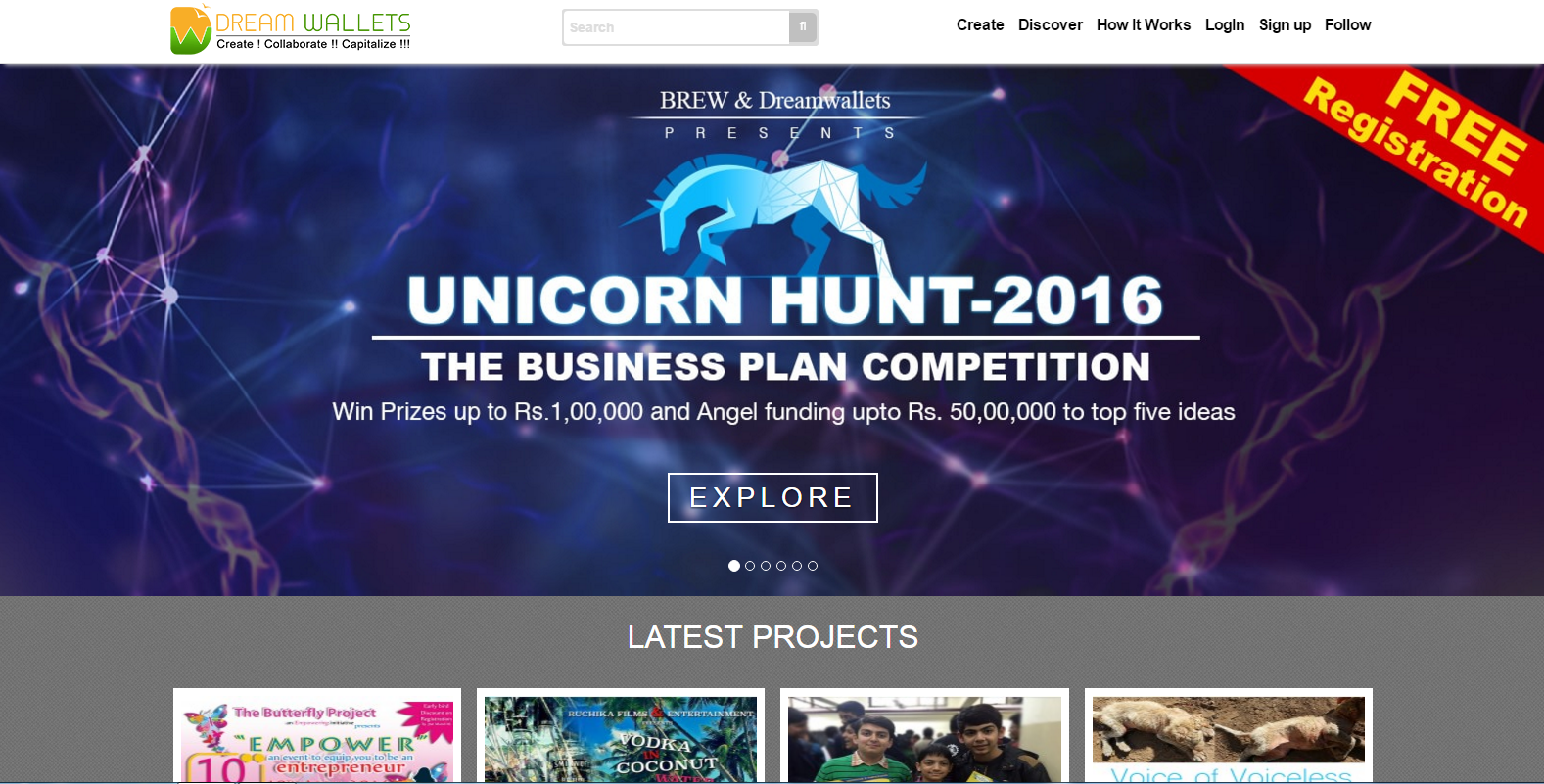 This is an India only Crowdfunding platform which is base on reward based funding process. Dreamwallets offer online platform for raising funds for ideas/projects that you are passionate about. It is a platform where people collaborate to bring dreams to life. DW is a platform where users can browse through a bouquet of ideas that appeal to them and be a part of the process to convert the dream into reality. In return, you (the contributor) get rewarded in non-monetary ways with rewards that are unique and full of gratification.
8. thehotstart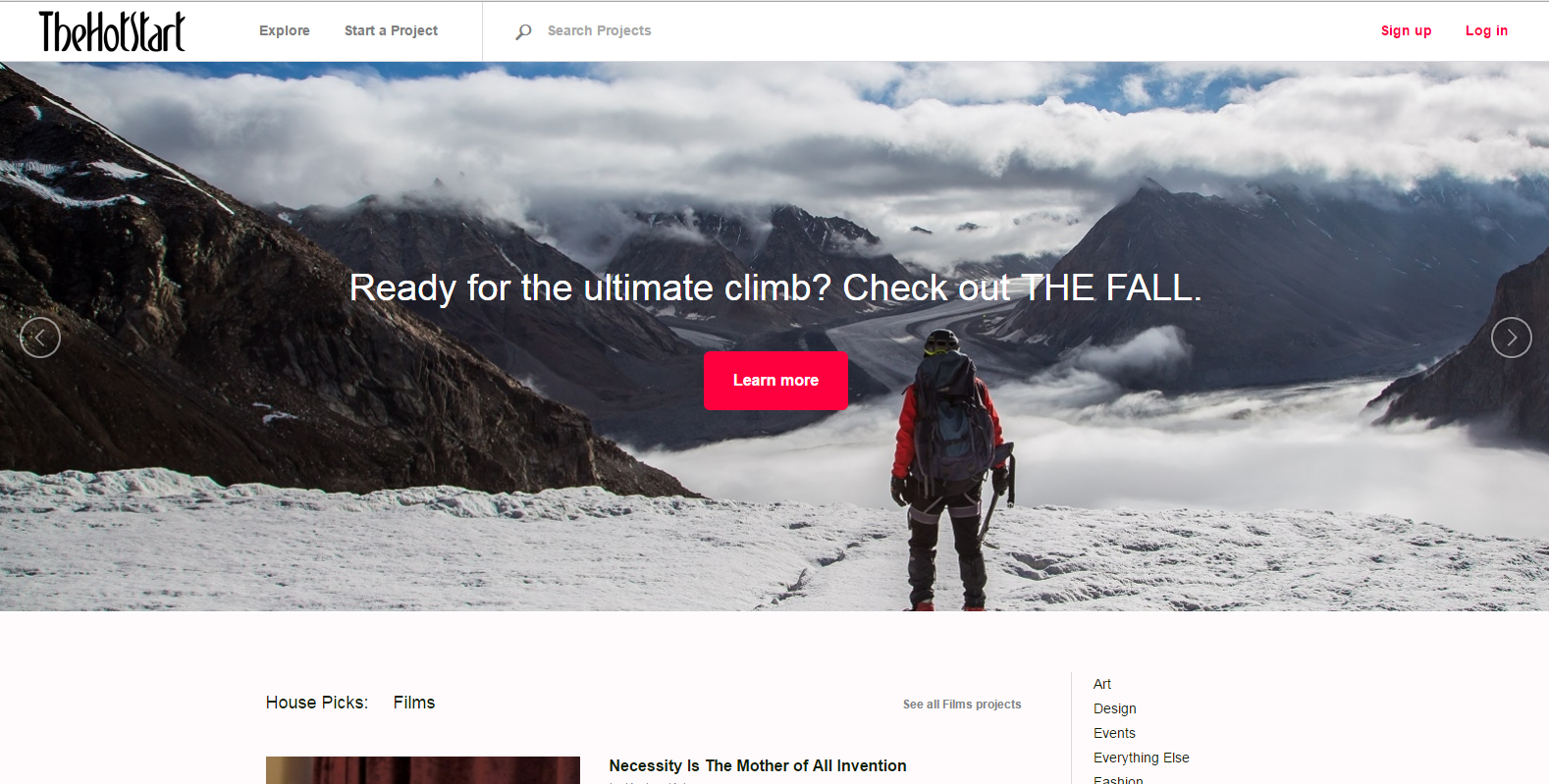 This is just a 11 month old crowdfunding website. Till date they have tried to raise 80 lakhs in funds. And they claim to raise about $ 3 billion in the next three year. Might be something from their business plan. With India taking baby steps towards crowdfunding, The Hot Start is already among the top handful and has executed dozens of projects with elan, proving the fickle-minded naysayers wrong. They look dedicated towards there goal of becoming kickstarter in India. But still in the early stage with not much funding still.
9. start51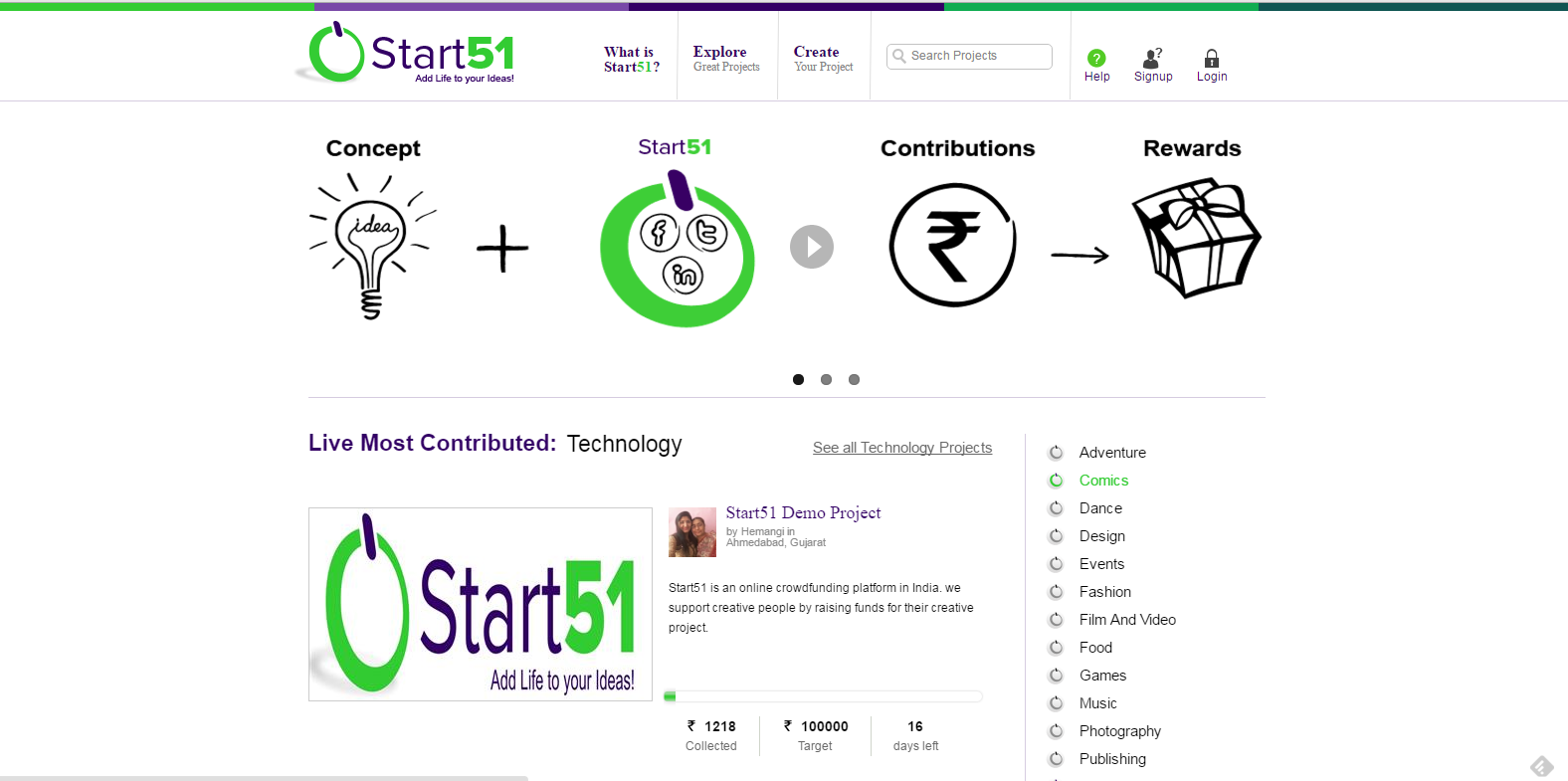 Start51.com offer new creative fund platform to transform unique ideas into reality. The crowd-funding platform runs with an aim of offering direct financial support from contributors. This is an initiative to support projects from all industry verticals that meet our project guidelines.It is a platform and a resource that follows all-or-nothing funding policy, in which projects must reach their funding goals to receive any financial aid. Providing a new way to crowd-fund projects, the organization adds life to creative projects and ideas.
10.catapooolt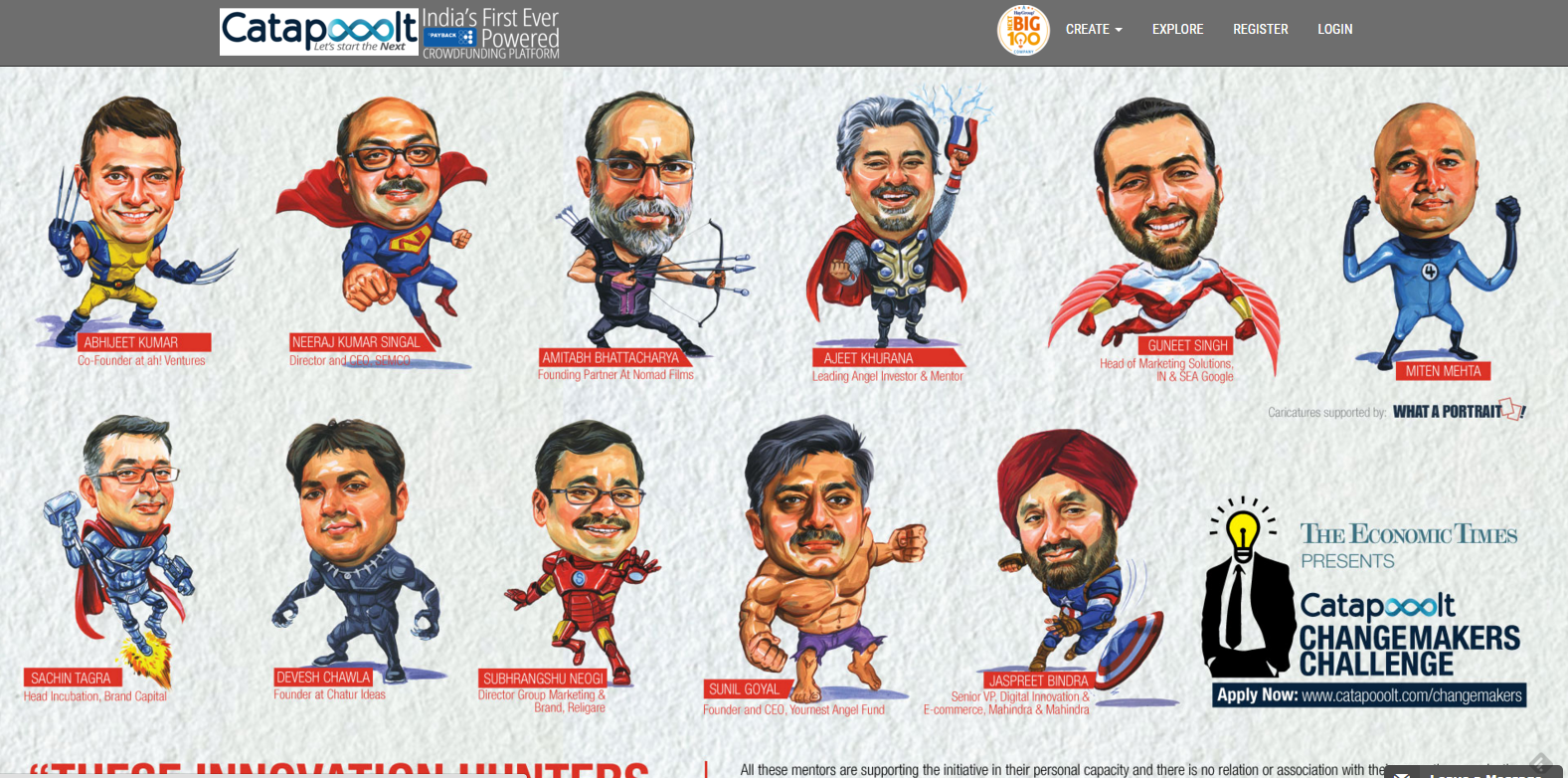 This is another crowdfunding platform based in India. With just the beginning they look promising. With many prominent investors on board. If you go through their website you will find many app related projects. Some of their eye catchy projects are
(which is a device to help women to stand and urinate). They have funded around 40+ projects, raised around 100 lakhs and with over 2000+ contributors.
These were the Best crowdfunding based websites. Because of them many ideas today are taking shape of reality. But before you upload your idea just make sure which type of fund raising you want. Donation based(which are mainly for social cause and you don't except something in return after investing), reward based( where the investors are provided with the product or the service of the project), and the last equity based were you have to trade your shares for funds, But funding amount is too high.These were some of the crowd funding website. Hope the article might help you rightly get funded for your cause or might help to bring your dream into reality. Many of the websites are based in India. So if you want more international based list of crowdfunding website then leave a comment down below.And if you liked the article then share it with your friends and family, over social media.