If you are a blogger then you might have been in a situation, when you want to start email marketing. These emails which you collect helps you to get more follow-ups and increase blog traffic. Bloggers around the world have been using email marketing of their blog for ages (not from the stone age)and it still works. But not all the time those emails get you the traffic you want. Many times these emails end up going into the spam folder or the promotion folder.
According to research as many as 60% of the people who check their email daily, don't go to social media or promotion emails. As we know Gmail (the largest email service provider) has divided emails into three categories. The three categories are primary, social, and promotion. So it is more likely that your email will end up in the promotion or spam folder. So what additional step you can take, that will increase your blog traffic. At this moment push notification comes in handy
What is Push Notification?
are an awesome tool, if you are a news publication or a tech blog that daily uploads content to the blog. You can increase your blog traffic using push notification. The best part, it's a free service. You don't need to have an app for your website. You can simply use these push notification to drive more traffic to your website.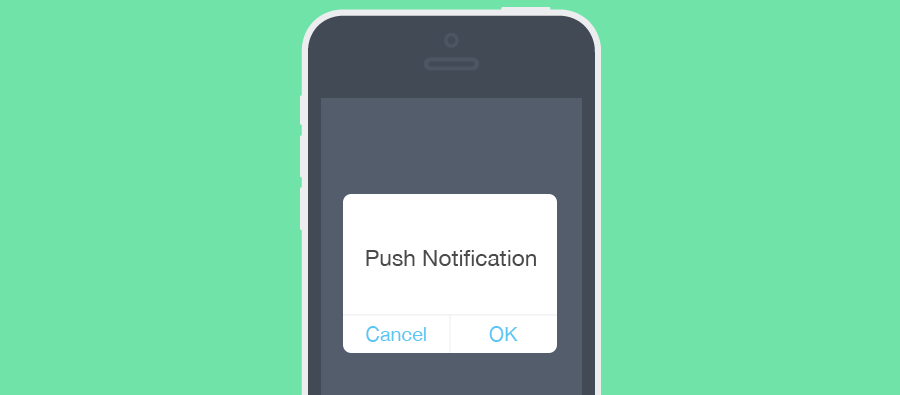 Five features to increase blog traffic using push notification.
#1 Drive more traffic
You might already be driving traffic using your email marketing, social media marketing and other marketing technique. But is email marketing giving you enough conversion? Are you satisfied with traffic you are getting? What if I give you more traffic to your website? What if I told you that you will get a better conversion rate?
With the help of push notification you can get more conversion. Since the push notification is triggered when you post something in your blog. The user who have subscribed to your push notification will directly get an notification on his Device through which they have subscribed. This means you will be able to drive more blog traffic using push notification, without actually getting your followers to come to your blog. This not only helps in driving traffic from frequent visitors but also those non frequent visitors.
#2 More effective than emails
All try to get users through email marketing. We often ask the user's email for something free to be delivered to their inbox. And later we try to convert those leads into our customers. But often it ends up in COLD CALLING(only one-way communication). And often the email catcher pop-ups (which I named it) are not optimized for the small device and fail to get emails of users who access from mobile devices.
And as we know today more people are accessing the internet from their mobile phones rather than PC. So it is advised to have those pop-ups to be smartphone-optimized. At such time push notification comes to the rescue, Pushes are totally mobile friendly and converts more visitors to users from a mobile device as compared to email.
#3 Instant communication and results
The results of Pushes are instantaneous. If you send the push a user, he will get it in his notification bar and is more probable that he sees the notification. And if he likes the post Topic he might consider visiting the webpage.
You can also notify your users about various deals and discounts in a timely manner to keep your users entertained. Since the response of the user is instantly not like the email were you have to wait for users, if he has not synced his emails. Even if your email got into his promotion folder instead and doesn't get noticed by the user.
#4 Cost effective approach
These pushes are mainly offered for free, ya you read it right free!! and some extra charges for some premium features. Even those extra money investment is worth a try. Well for beginners the free service is all they need. And definitely migrate to the paid service later.
All you need to focus is driving more traffic to your blog using push notification. The most important factor abouting driving blog traffic using push notification is to have an attractive and converting heading.
#5 Simple and easy to integrate
You don't need to be technical expertise to get things done. You can simply download their plugin from the WordPress store, which is available for free. And sometimes need to add a small piece of code in your blog's body. That's it you are ready to go. No more things to do just begin pushing stuff. No coding, no complicated integration.
But these pushes would be helpful when you have an e-commerce site, news publication, blogging website, or other dynamic web pages. We at Geeksla also use push notification, we use WebEngage and are quite happy with its performance. Even you can give it a try and see how it helps you to grow your blog traffic. You have nothing to lose.
So what do you think about these push notification? Will it help you increase your blog traffic? Do you think it is worth a try? let us know in the comment section below. Share the post on social media with your friends and let them know about this push notification.