We know that Chrome is the best browser on the internet. Even if you have an inbuilt browser on your OS you will consider only using it to download Chrome. Ya, that's like an insult to the other browser out there. But it's the fact that Google Chrome has created a great first impression to its users.
Its robustness, better management of tasks, and easy-to-understand interface have made it achieve the fleet. Well getting into this article we are here with a simple trick to create your own Google Chrome theme. We often want to make things more attractive. So we download a good theme that suits your taste, but what if you can create your own. How about customizing your Chrome browser according to your own will.
Create your own Google chrome theme.
This trick is based on downloading a chrome extension and installing it and then you can simply follow the steps given below.
#Step 1:
Go to the Google chrome store then download and install the My Chrome theme extension in your browser.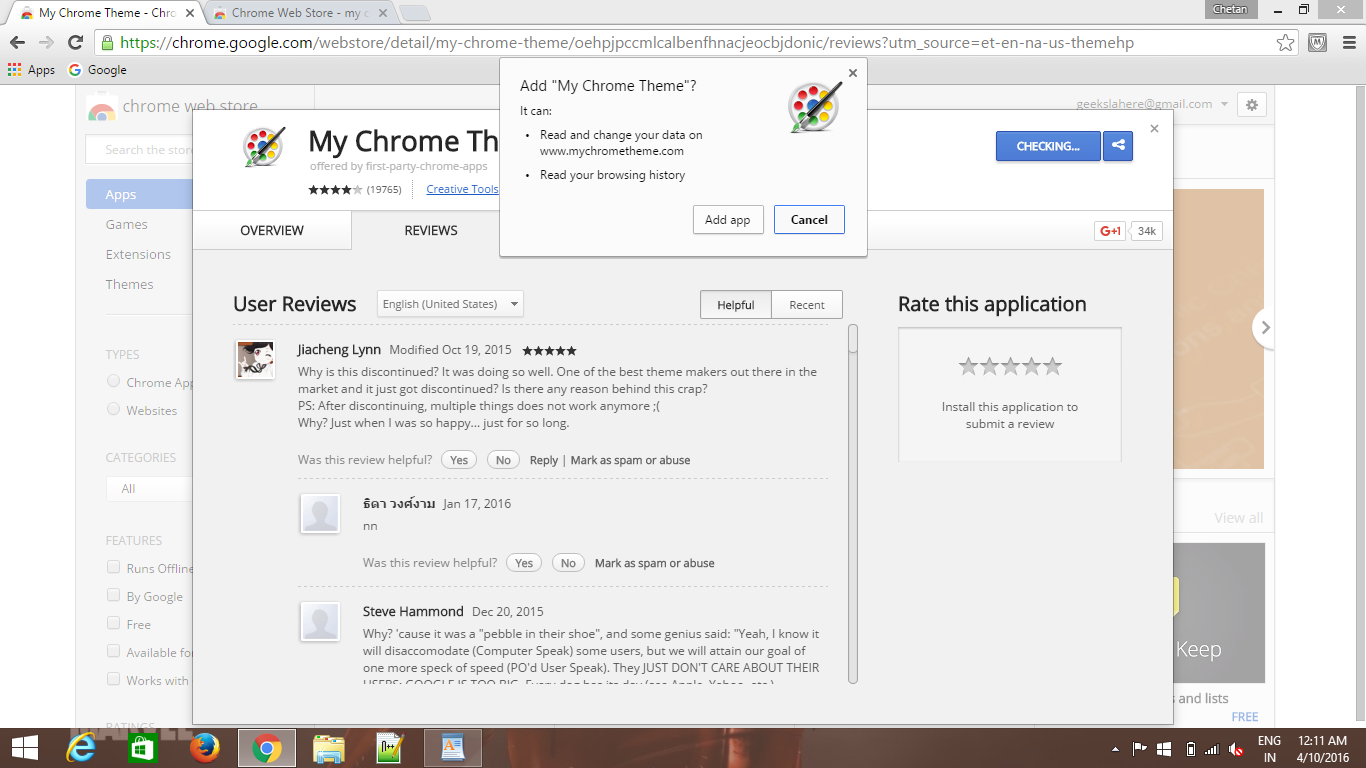 #Step 2:
This extension will be added to your chrome as an app. Once you have installed it you need to upload an image which you want in the theme background.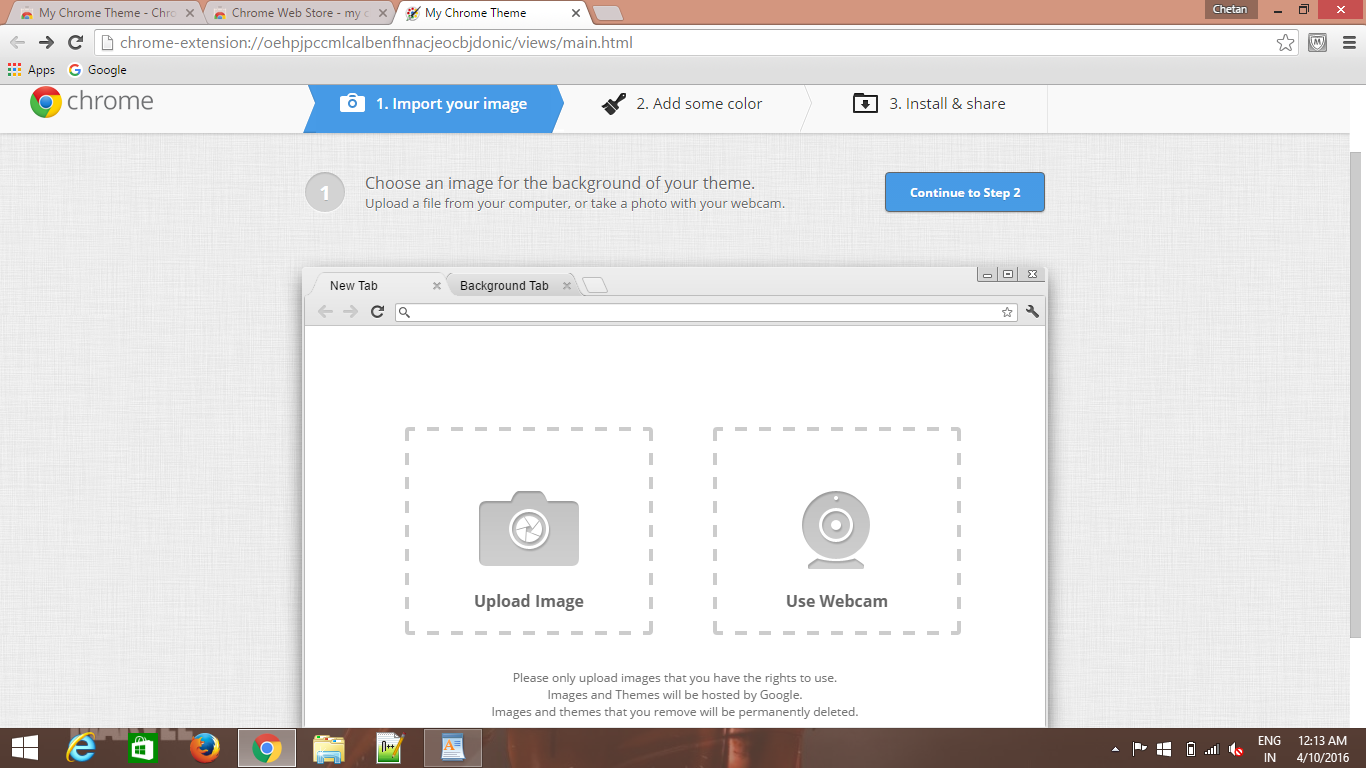 #Step 3:
On the this step, you will be able to position the image, giving effects on your selected background image. Basically you can crop the image.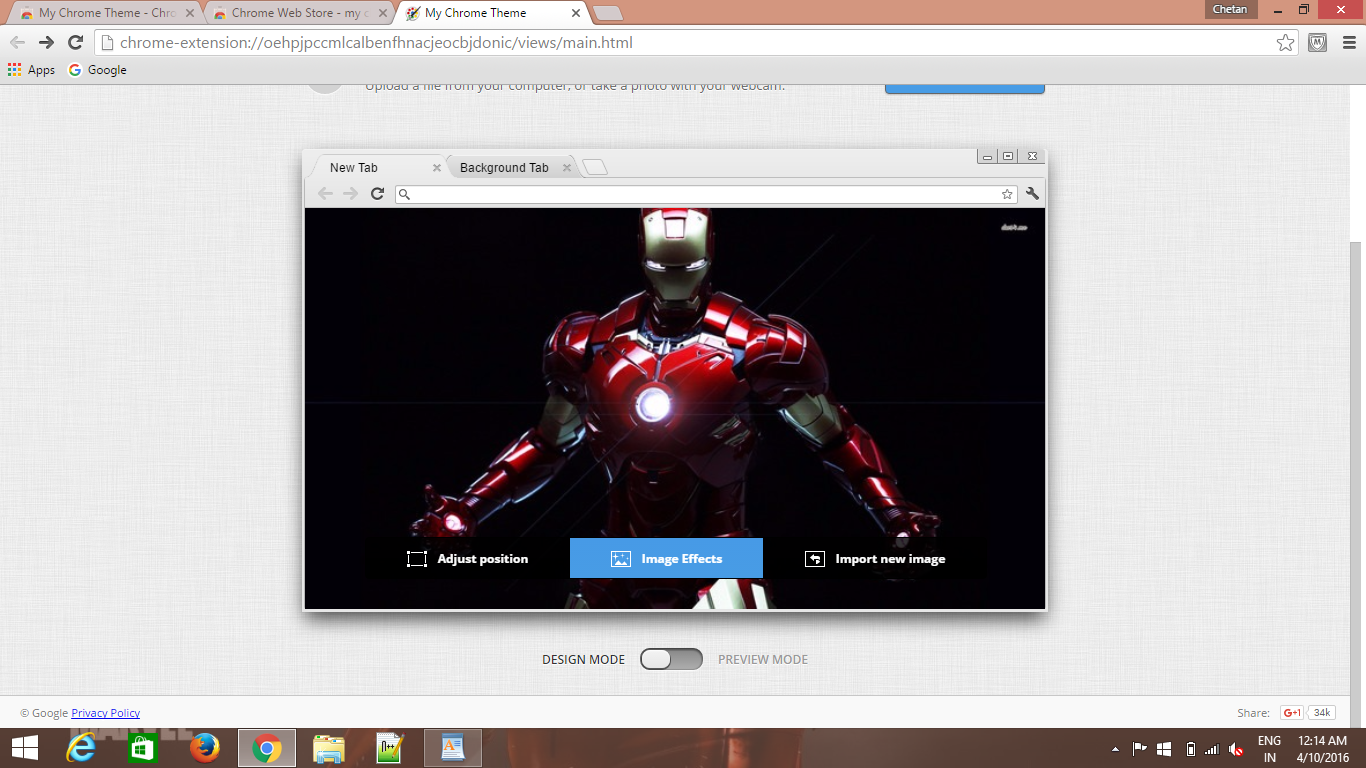 #Step 4:
Click yes on the pop-up. And then you will be given options to download and share your theme. Now if you want to share then go ahead or just install it in the system.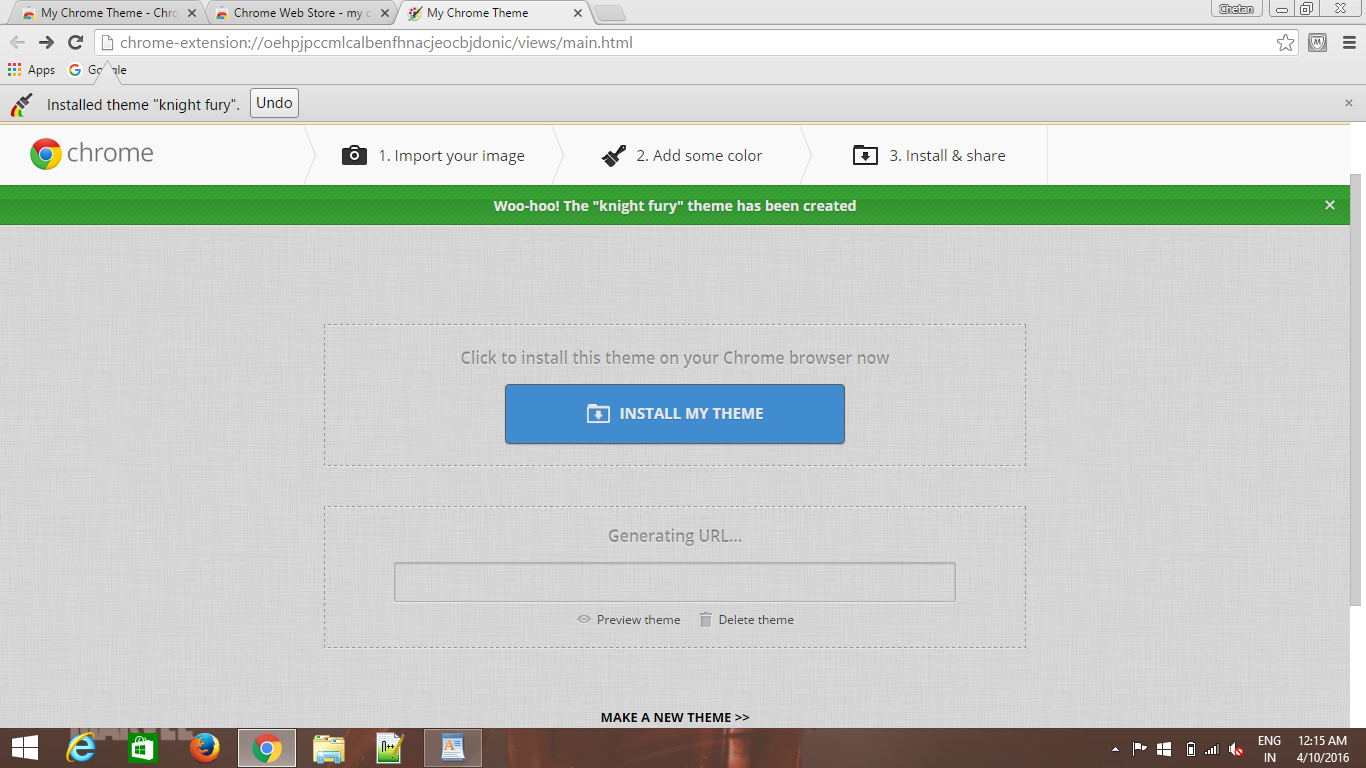 The work is done. You have your new chrome theme set-upped. The theme will make chrome more pleasing to your eyes and make you feel comfortable. Well it would be definitely be better than the normal chrome.
So this was a simple trick to create your own Google chrome theme. Hope it would help to make your chrome experience more pleasing. The only bad thing is that the extension is discontinued by the developers, so don't expect any new stuff. What do you think about the theme? Do you have a better theme collection? Do you have a better method? then share with us in the comment section below.
If you liked the article then share it with your friends and family and spread the word.