Why I came to blogging? So that I can spread all the knowledge I have about technology. But in blogging there was more to learn then to teach. And this made me come across awesome stuff. I learnt many things from amazing bloggers. Recently I was thinking about starting a photography website and doing a tutorial about that. But I was looking to have a photograph websites for non professional one's(since i am not a great photographer). And I didn't want to make the tutorial on WordPress or any online site builder. So with doing some research, I came across an amazing product where you can create your photography website for free under 5 minutes. Siftr is a web app where there are free and premium services available. In the free services there are some limitations, but still enough for non professionals. And if you are a professional photographer you can go with the premium facility.
Let me describe you a small scenario. Let's take Smith who is not a photographer but loves doing it when he is free. He uploads amazing pics on his instagram, facebook and other social media sites. But don't have a webpage to showcase them to the world. Since it would be good to have a website  of images. So siftr is for people like Smith all your sweet memories in one place.
WordPress make it extremely easy for you to build beautiful photography websites but the little downside with these tools is that you've manually update them every few weeks or months. Siftr is a new web app that is trying to tackle the same problem but with a "build it, forget it" approach. The app, created by ex-Adobe employees, monitors your Instagram and other social networks, and automatically makes a portfolio website by pulling your 'best' photographs. Unlike other website builders that require you to manually upload photographs, Siftr syncs pictures from your social accounts, where you are actively posting pictures anyway, and puts them in your portfolio website.
Even I tried my hands on it. Here's my siftr portfolio.
Steps for photography website creation.
Too much of talking, let's get into the procedure of making website.
There's no complicated procedure of doing it.
Step 1: Go to the siftr website and sign up.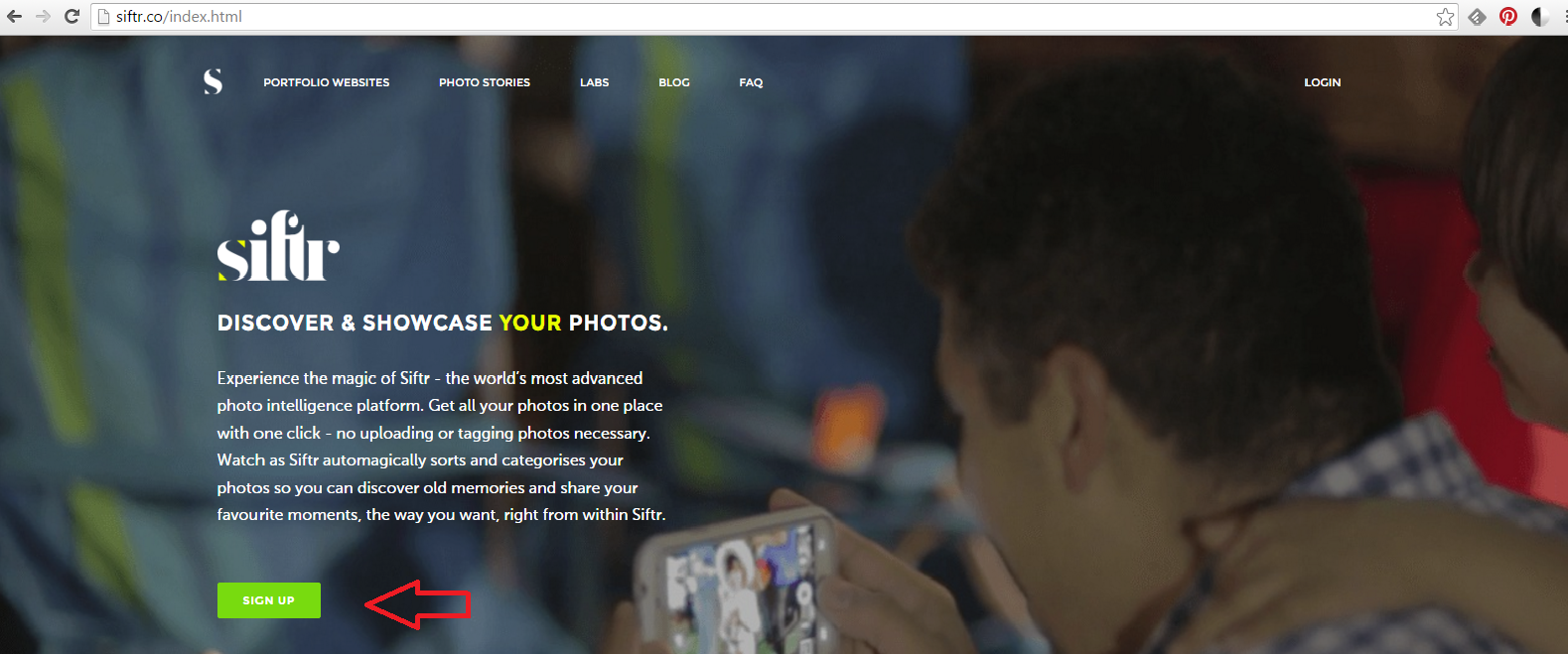 Step 2: Select a plan from the available three.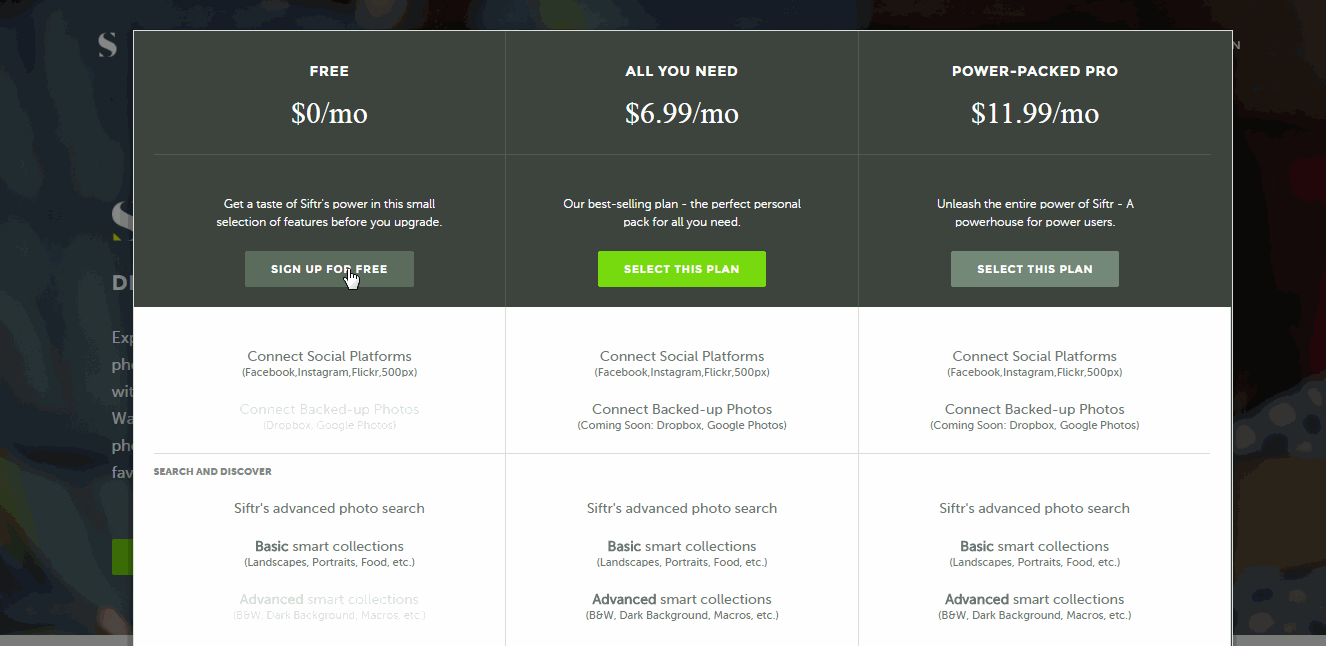 Step 3: Select the social media of which you want the photos to be shown on your website.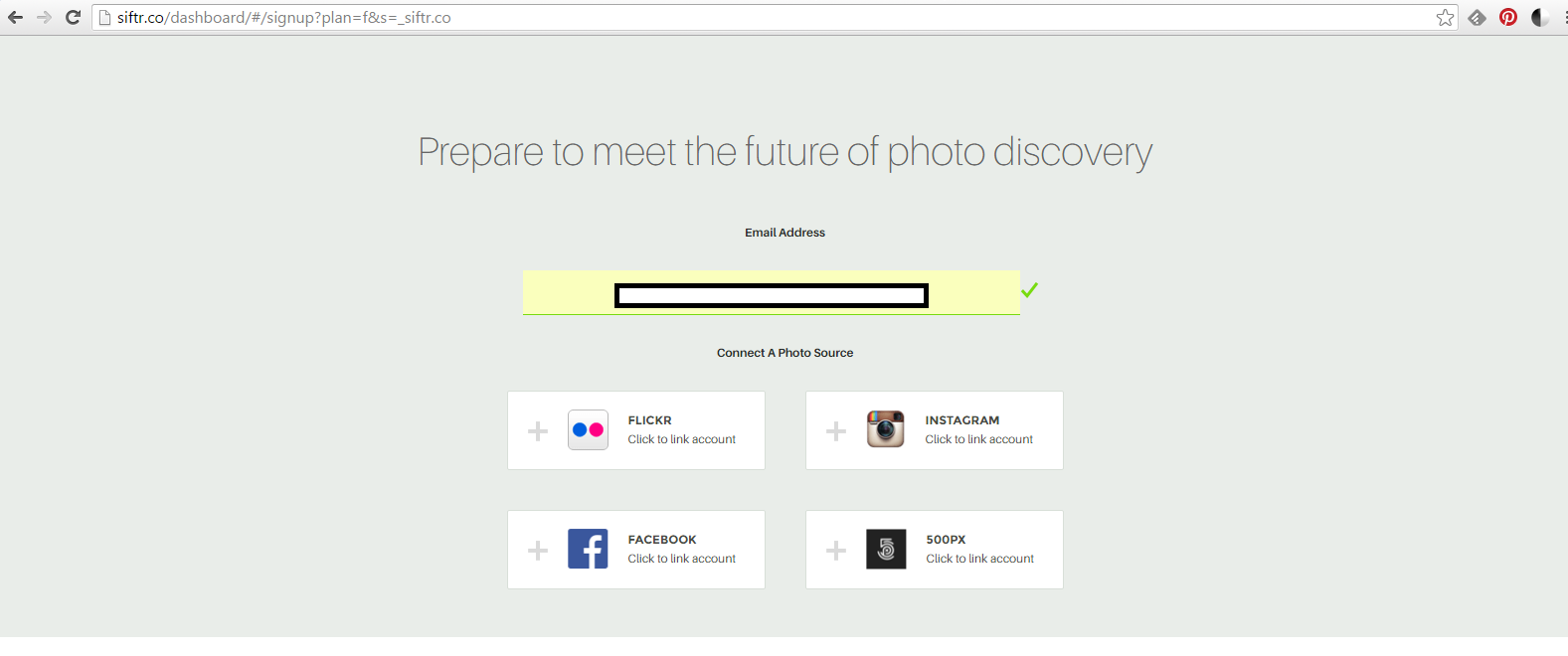 Step 4: Stay back and relax, you are done.
wasn't that too easy. In three steps and you are done with it. your photography website is ready and live.
It is good to know that once you have created the website you don't need to go there and upload your photos or do any kind of editing stuff. When you upload the images to instagram or facebook, it will according sync with your website. However it might take some time in the beginning to set up things.
This idea of siftr made me curious about the technology that is around. That's why I shared the article on it. So if you have a photography part-time love you should definitely go for siftr.
If you liked the GIF in this article. Check out my article on how to make them Here.
What do you think about the App? Do you think it is worth giving a try? Share your views in the comment section below.
If you have people who have photography interest then share the article with them.