Just few weeks ago Netflix launched its own internet speed testing website named as fast.com. Netflix helps you to test the speed of your broadband connection. Basically what they show you is the download speed of your connection. And now even Google has created a website speed testing tool, where it helps you to test the speed of your website on devices like Desktop and smartphone. Using the tool you can check your website speed and mobile optimization(mobile friendliness).
Tool for testing website speed and mobile optimization.
Google launched this tool by announcing it on their blog post. Were they mentioned the reason why everyone should test their blog in the speed testing tool. Google has made it strict in terms of mobile optimizing of website and said to rank page higher if optimized to mobile experience. Since most internet users are from the smart phone, Google want to provide them with best experience on their compact devices. Google says that the website to be fully optimized should load within 3 second.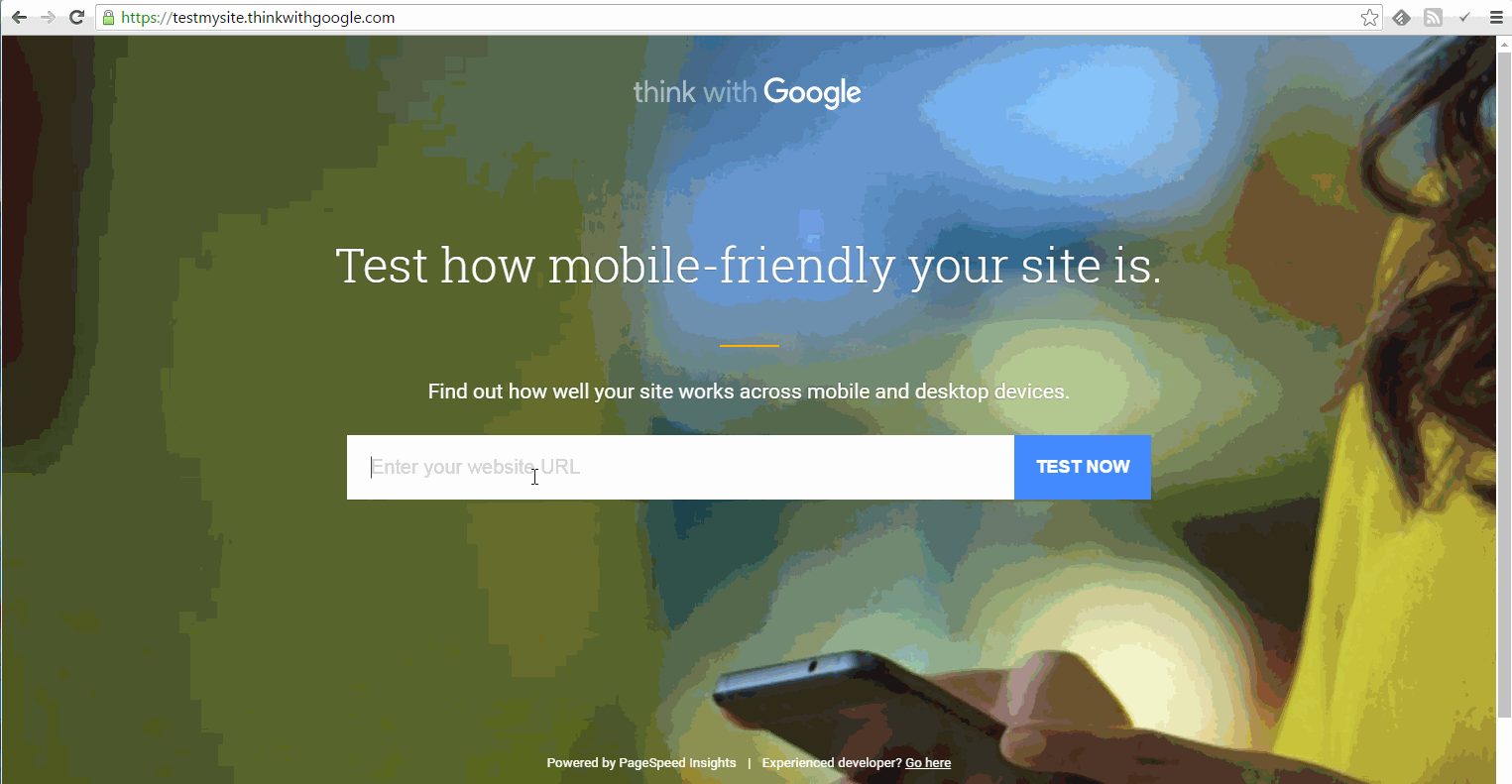 The Google tool takes your URL and measures your mobile design and loading speed and rates your web page from a scale of 1-100. It considers various things like CSS, HTML, scripts, Compression and images to see how long it takes for your webpage to load on desktop and mobile device.
[color-box color="mycustomcolor"]
Do you like the way gif was used in this article? Check out my article on how to create best tutorials using GIFs.
[/color-box]
The tool not only provides you with the score but also come up with the fixes you need to make to your website and get your website better optimized to mobile devices. Google says that its main aim is to make the Web Pages mobile friendly and so that it can satisfy the growing mobile users.But there is an oops moment here. When google suggests Wix, duda and weebly for simple site building and doesn't mention wordpress and squarespace.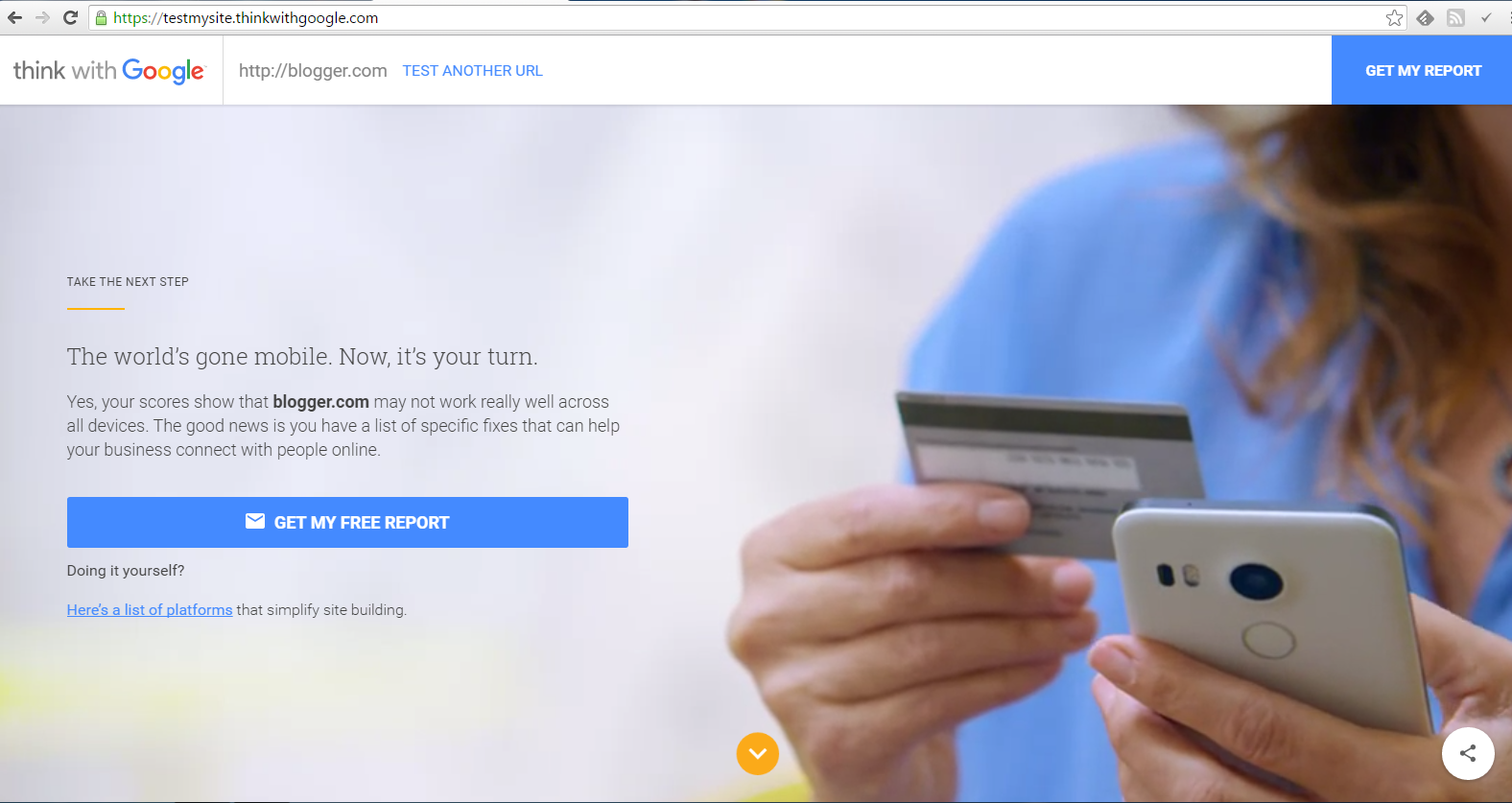 You can even download the report of analysis of your website and make changes accordingly. The tool check for the speed of the webpage on the desktop and smartphone and gives separate fixes for the same.
It is recommended that you go and check your blog or website score and make the appropriate changes as soon as possible.
You can TEST your website here.
What are your views regarding the new Google tool. Do you think that Google is really taking the mobile business seriously and letting no stones remain unturned? Share your views and thoughts in the comment section below. Share the articles with your friends on social media and spread the word.