We all know how important it is to monetize our content online. So I was quite confused with the various ways of Ad monetization available for my content. There are various Ad Network but be careful, all of them monetize your content differently. There are various types of Ads like CPC, PPC and CPM. I was quite confused which one I should go for.
So with a little research on the internet, I learned a lot about these ads and came to know what these ads are and how they monetize our content. So The CPC and PPC both mean the same. CPC stands for Cost-Per-Click and PPC stands for Pay-Per-Click. Well, how silly of me, I thought they were different. But I will be writing a separate post on CPM about how CPM Ads monetize the content and how we are paid. So what are these CPC/PPC Ad Network?
Now coming to CPC and PPC, both are the same but are given different names. Don't ask me why. These Ads pay on the basis of click or action on these ads. If someone comes to your Blog and click on one of these ads, then you get paid for the conversion that happened in your blog. These are the best way to monetize your content, if you are an beginner or Pro.
Since you don't have great blog traffic if you are a beginner and these pay per click advertising would be great for you. So Here's the list I made of some of the top 10 highest Paying CPC/PPC Ad Network. Try to get monetized for more than one of these highest paying CPC/PPC Ads and try to make money from your content.
10 Highest Paying CPC/PPC Ad Network.
Infolinks: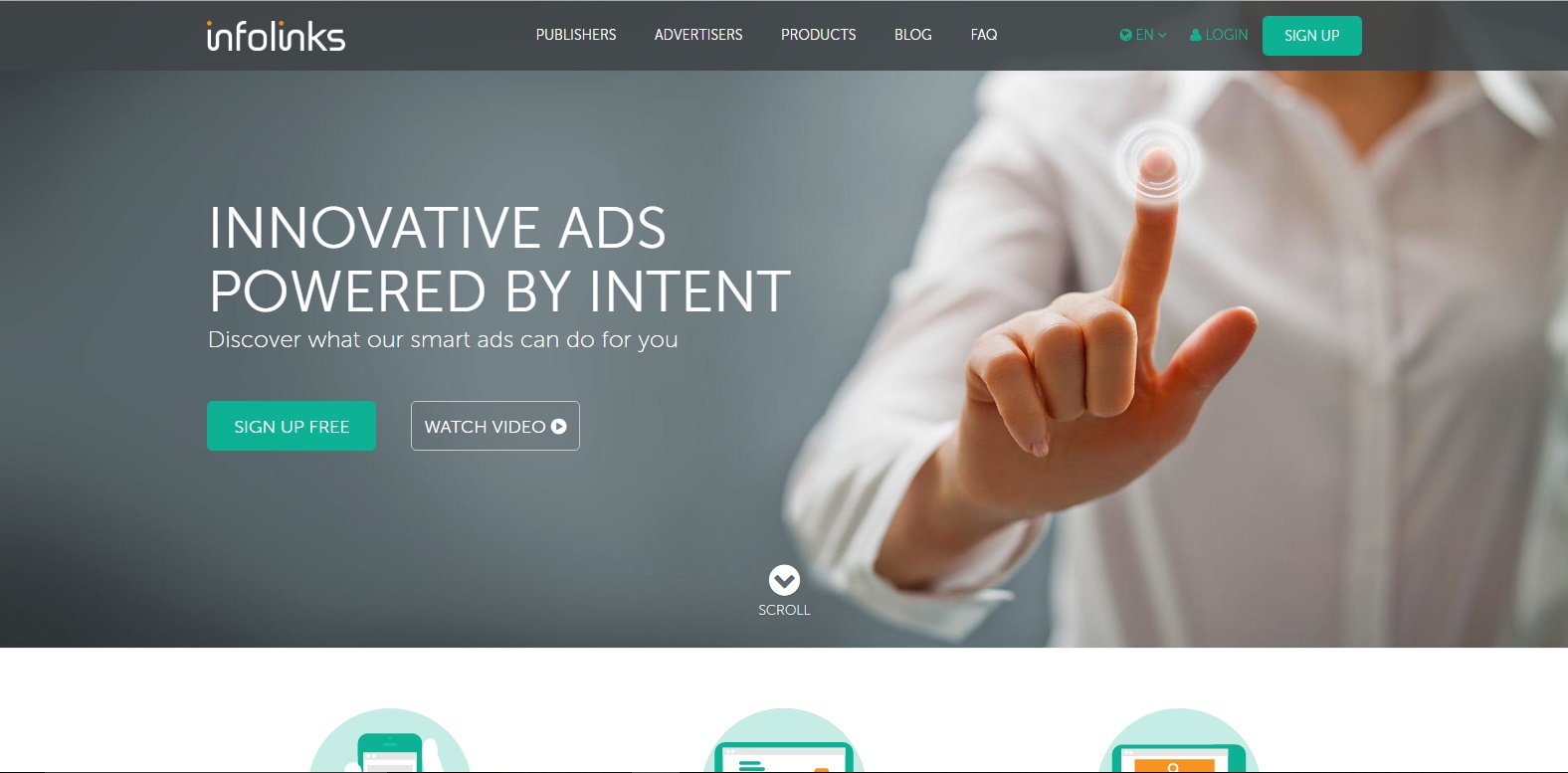 Well this Ad Network came to me as a surprise. They are really amazing with the ad placement and trying to provide a maximum conversion on these Ads. I was just checking an article on an income report of some blogger(sorry but I don't remember whose) And there I saw Infolinks. The payout amount was huge, so it took me no time to visit their website and register as a publisher.
They have an amazing ad customization options and out of those 4 to 5 options you can choose any one. If you see any inline ads on my blog they are of Infolinks. A must register Ad network for all the beginners and even professionals. It is the highest paying CPC/PPC ad network from the list of all the other ad network.
Media Net: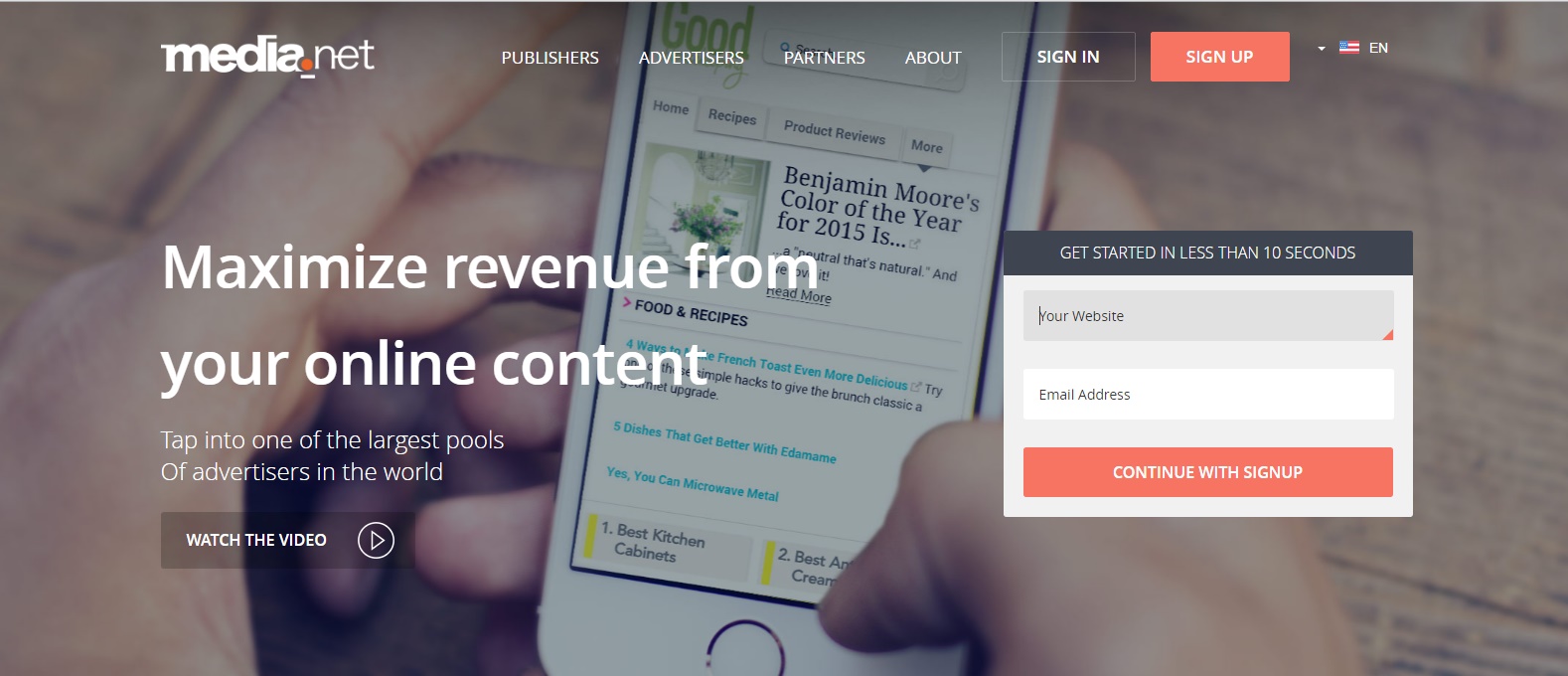 These are the Bing and Yahoo Ad Network (Well they both needed to come together to rival Google). They are quite difficult to get approved. I myself got my application disapproved twice (how sad na? ). They are quite strict to give approval, they only approve the application of those entries whose blog traffic is above their threshold limit.
The probably approve the account on the basis of the Alexa ranking. But once you get approved you are going to get high check pay-outs. Their monetization rate is quite high almost equal to Google Adsense. So if you have a good traffic, say about 20000+ per month then you should go for it.
Google AdSense:
I don't know how Google AdSense came down on my list. I should have placed them top on the list. But I am too lazy to do that know. As we all know that AdSense is the king of PPC advertising and no one can really beat them. They are like the king of PPC advertisements. This list would have been incomplete without them. Not to mention, all of us first go for getting our Adsense approved before going to any other Ad Network.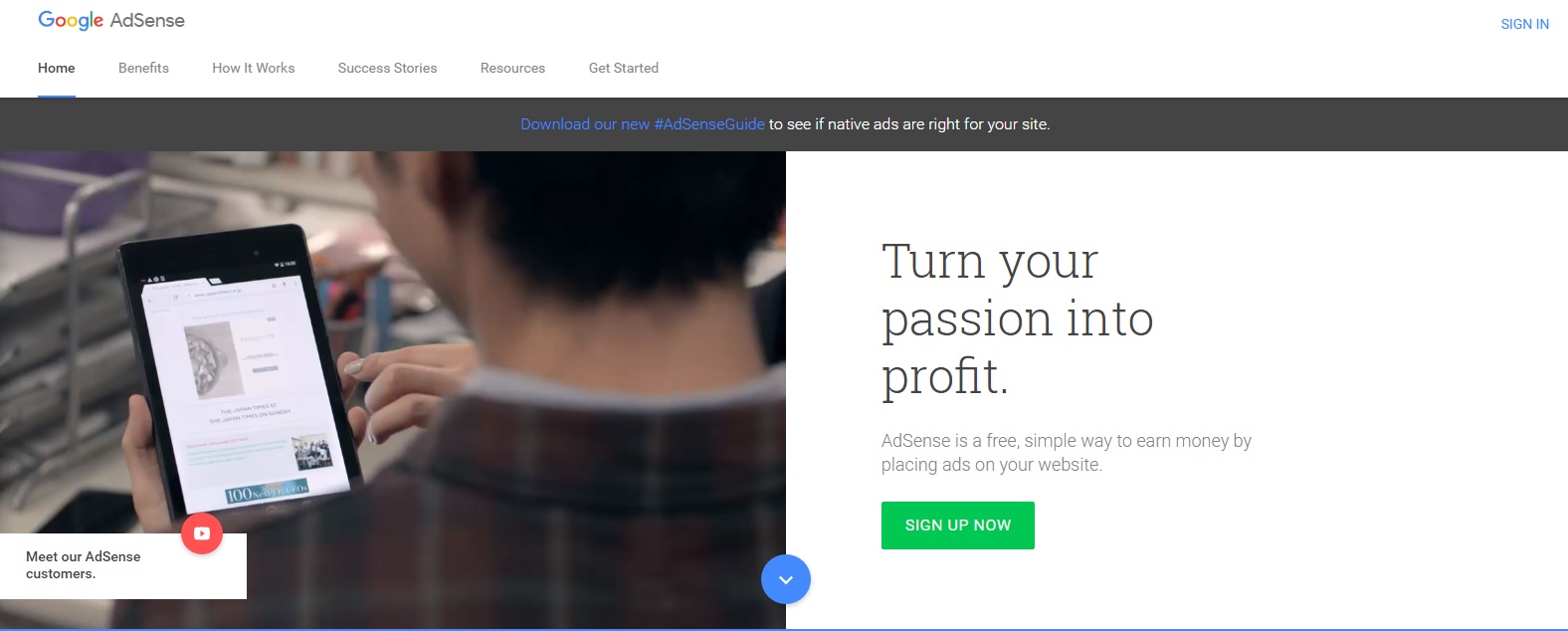 But even they are quite strict in giving approval for adsense. But I got my adsense proved in a month after creating a blog. You can do that too, just follow the guidelines provided by google. And definitely they pay the highest Cost per click. Even if you are rejected consider reapplying.
Chitika: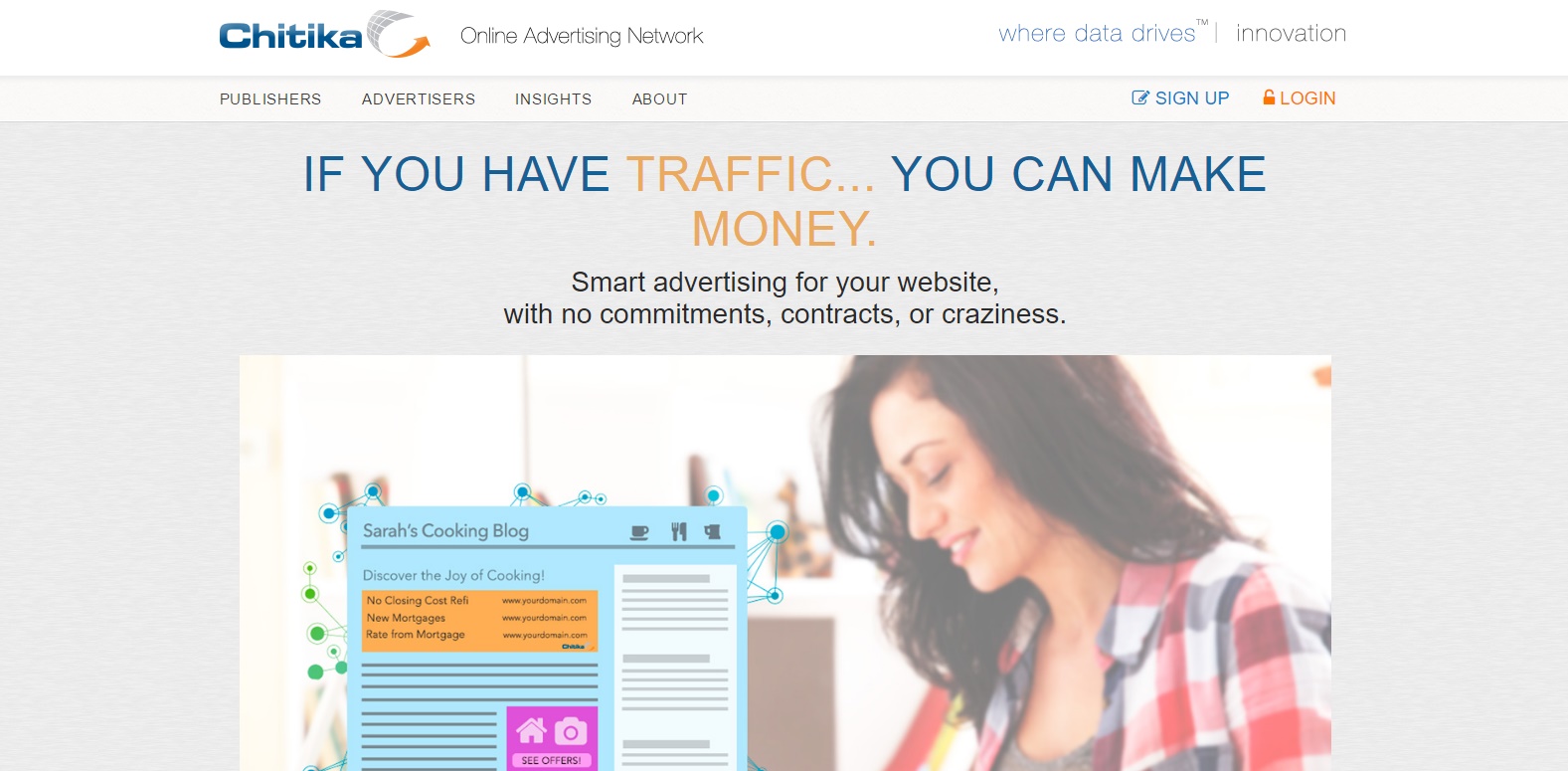 In the worst case scenario your adsense has been disapproved. For these AdSense-deprived website owners the best alternative is Chitika. The best thing about Chitika is that you can use it alongside other ad networks. It is also said to be one of the best ad networks for adsense banned sites. Approval can take a while (max upto a week), but then you only need to have one websites approved. Once you obtain the approval for that one website, you can then use Chitika for as many other websites you want.
You can also resize mobile ads to make it easier for you to generate income from mobile traffic. Their rates are lower as compared to other Ad network, but the rates depend on the niche on which you are putting these ads.
Clicksor:
Even these are an amazing bet for the beginners. They also have a huge amount of customization, similar to infolinks. They have their plugin available for WordPress, Drupal etc. you definitely try these out. Their ads are not like that of the adsense which many try to copy.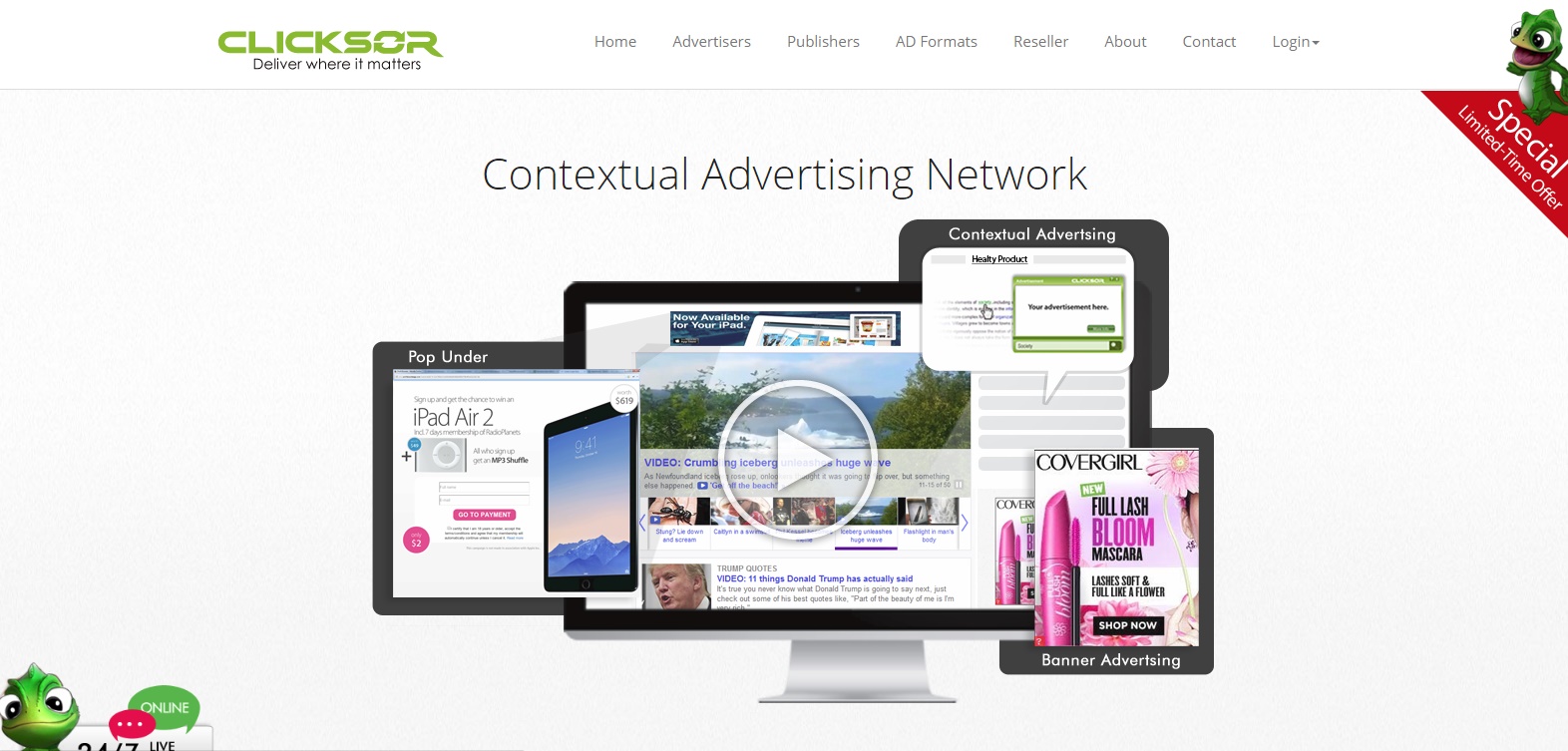 The approval process is quite quick (can't say exact days), and you can even have ads from other networks on the same page. As long as you only have 3 ad units from Clicksor (for Max).
Blogads: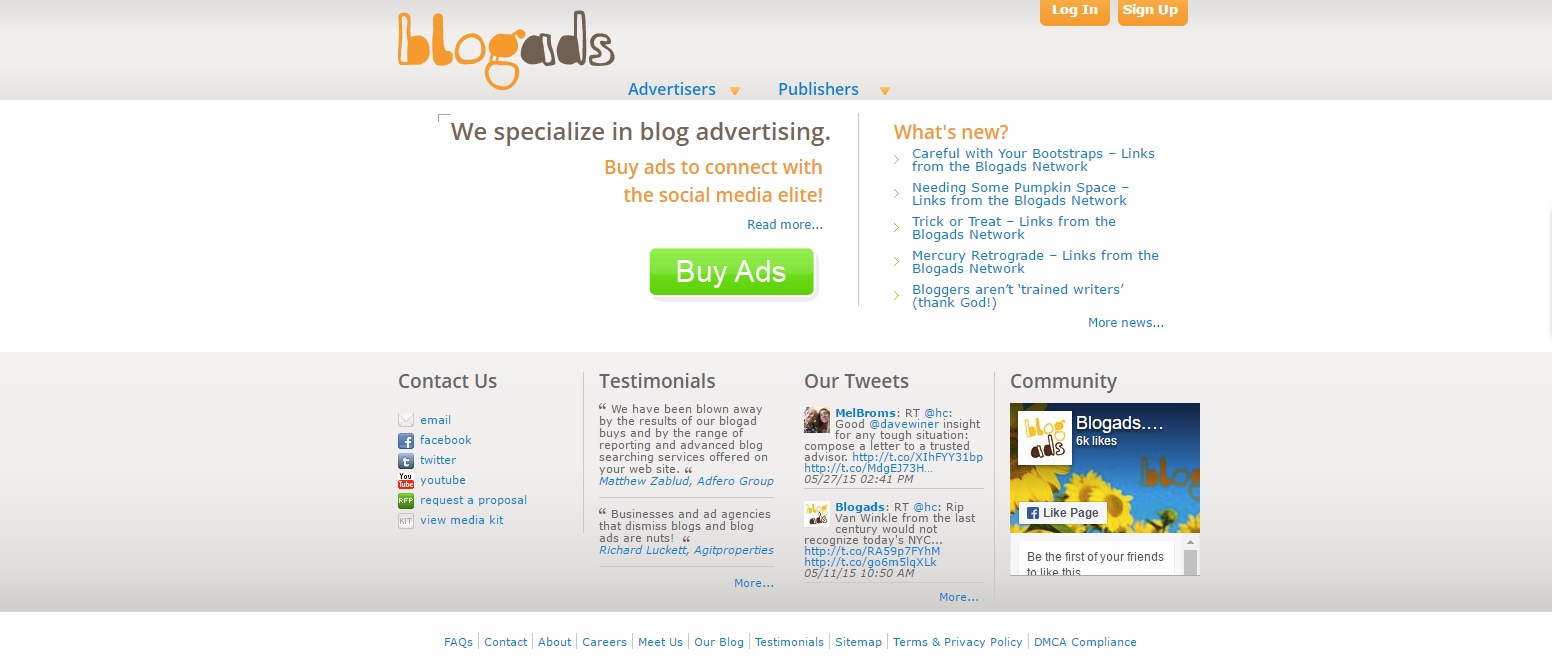 With a name itself you might have come to know, that the Ad Network is all about the Blogs. Well Yes, it is. Blogads focuses its efforts on helping blogs maximize their profits through PPC ads. If your blog has a topic, just about anything in this world (or the universe, if you are a space blogger) then advertisers may wait until you have at least half a million impressions per month and after that you can start to advertise on your site.
But if you focus on topic or a niche idea very rare with less monthly keyword traffic then ads might start at 30k impression only. As a publisher, you control your own ad offerings and prices, so the income you generate is all up to you.
Amobee: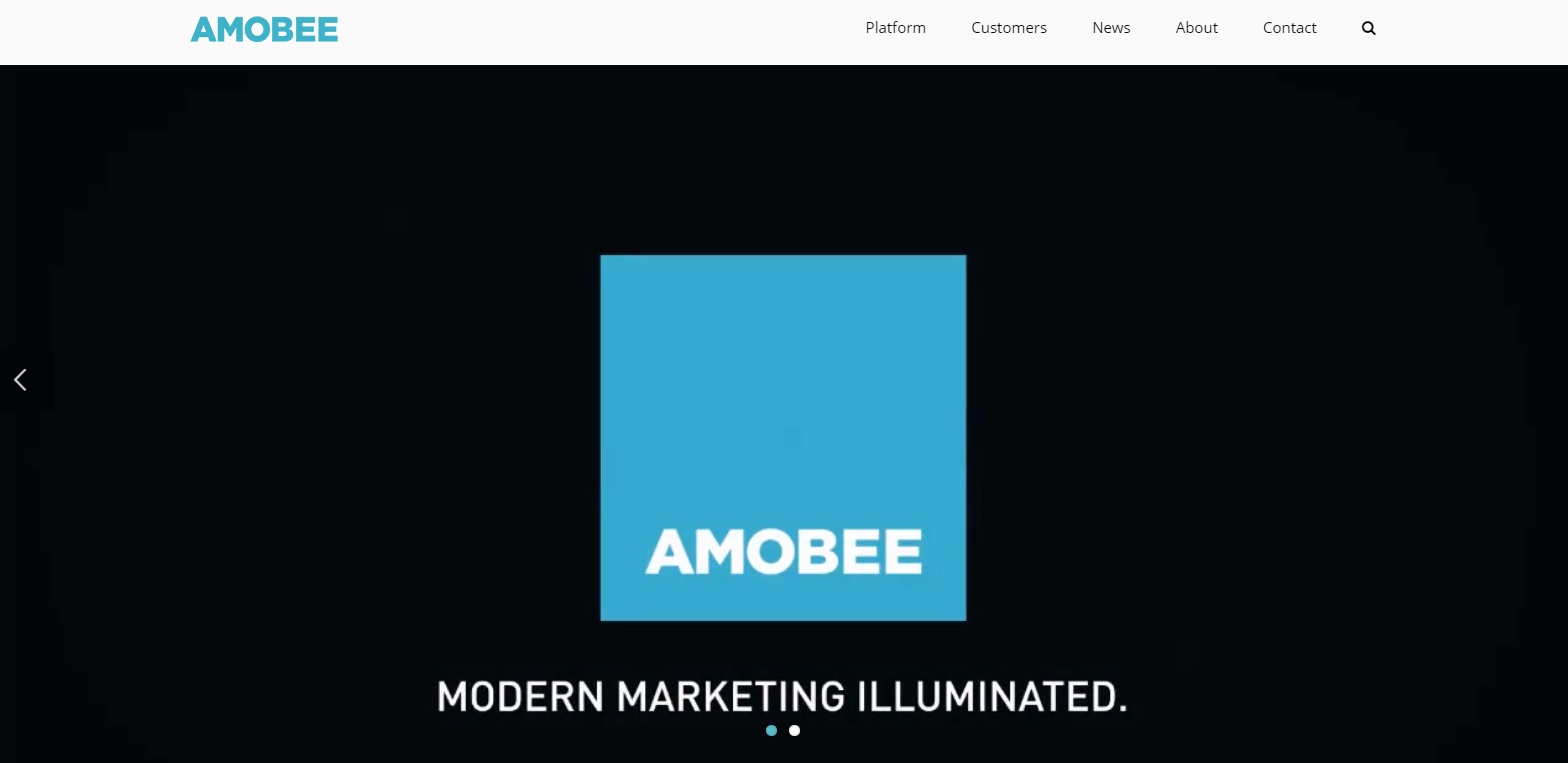 Getting into amobee is easy as long as you don't have any adult content. The installation is easy and even they have a plugin for WordPress, joomla, Blogger, or Drupal. The ads are quite impressive and they have a large ads repository. The rates are decent too, and you even get $50 bonus if your site gets at least 25 thousand page views in the first month with Amobee. They are specialist in "in-text" advertising, and they are more focused on the user's search terms.
Clickbooth: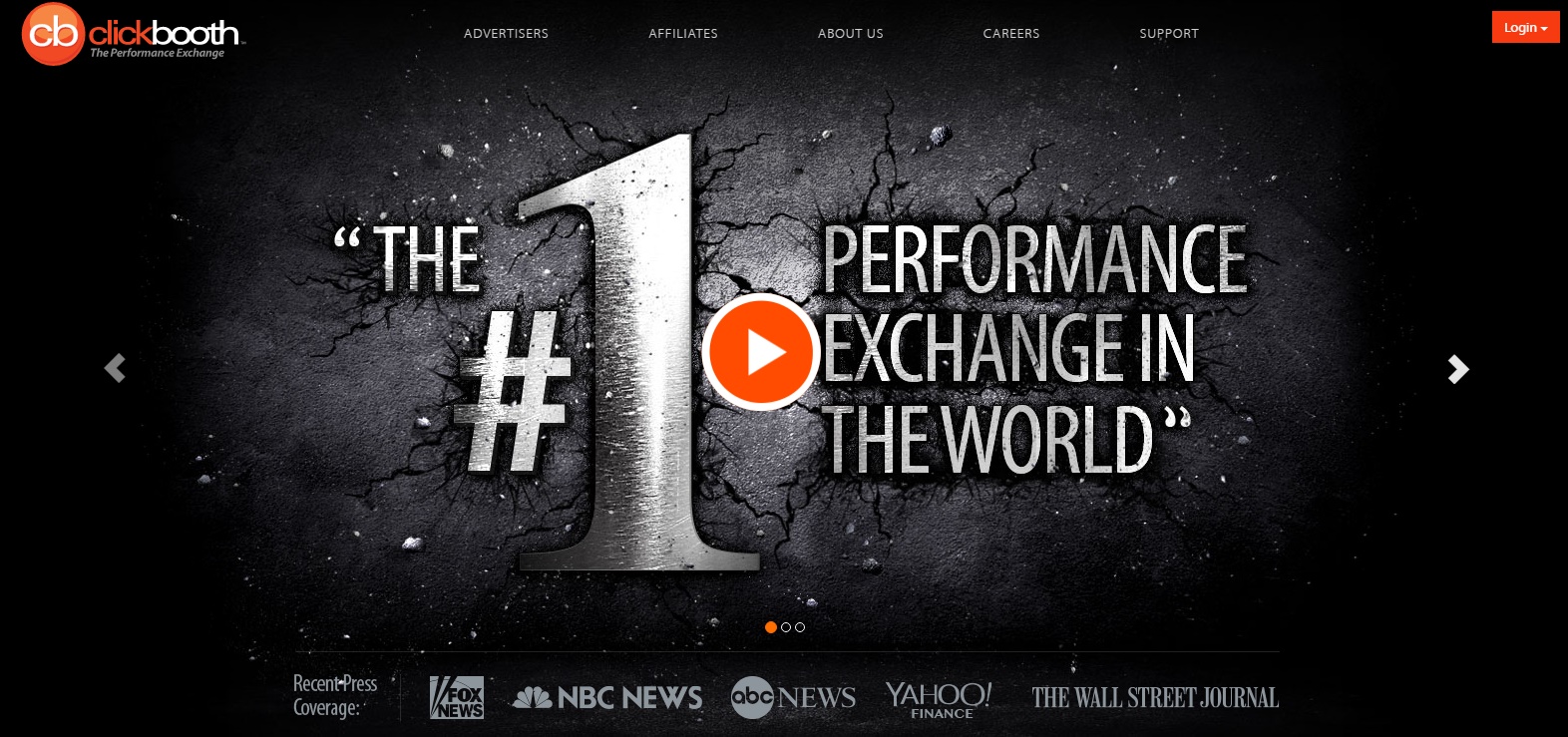 Currently, CBCPC serves over 6.5 Billion impressions a month on some of the most premium, sought after sites in the US and abroad including NBC, FOX and more. Well I wanted to begin with the fact because you know now how big they are. They are an experienced player in this field. They even have CPM advertising now. Clickbooth's CPC Network leverages years of performance based marketing knowledge. And they are quite amazing in what they do. You should definitely try them out.
Propeller ads: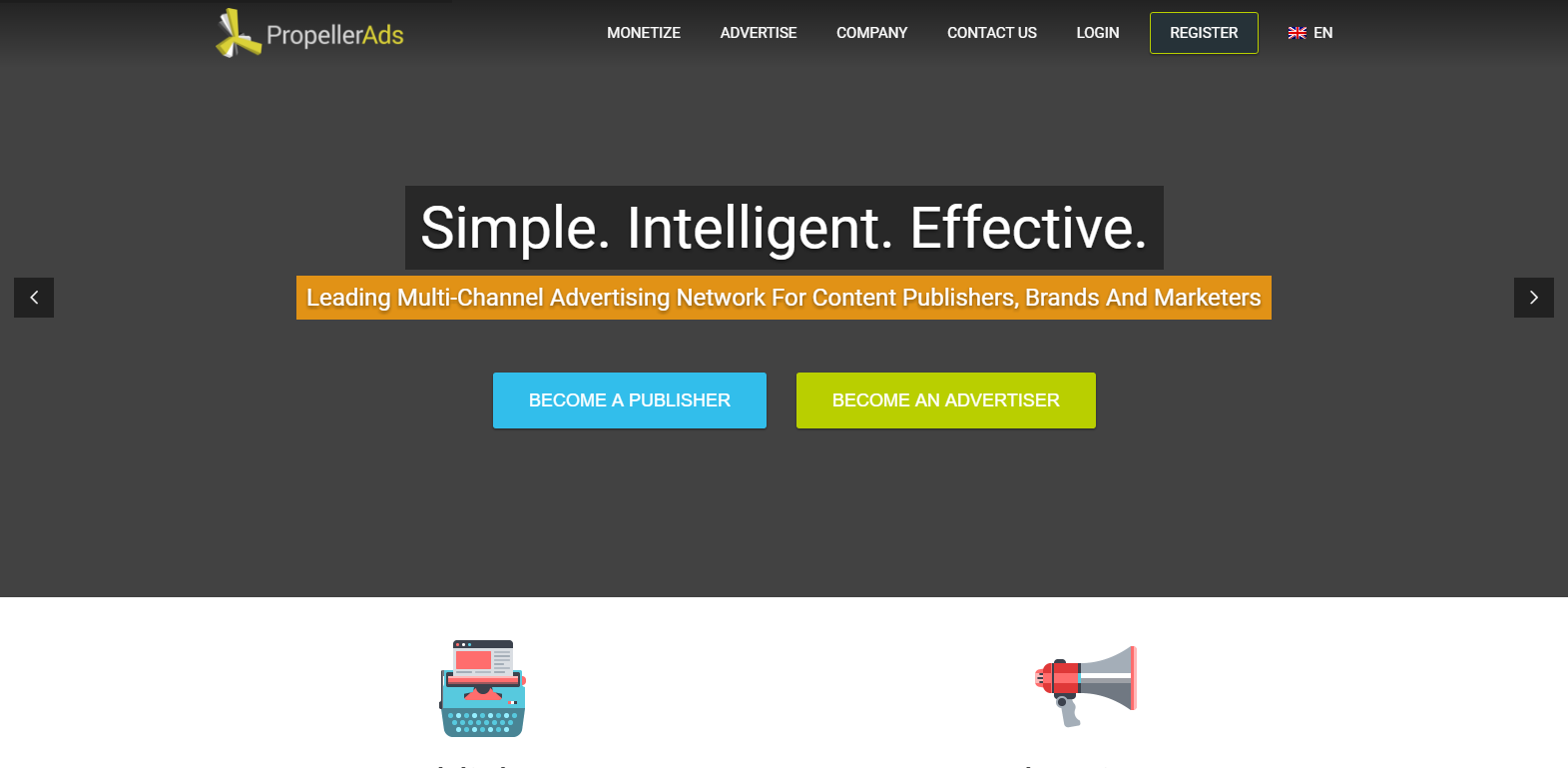 The network was founded in 2011 with the basic idea of providing clickable ads for website audience and generating revenues from them. They have come a long way since then and are currently providing more than 650 million daily ad impressions for desktop and mobile visitors. They are easy to get into and you should definitely give them a try.
Affinity ads: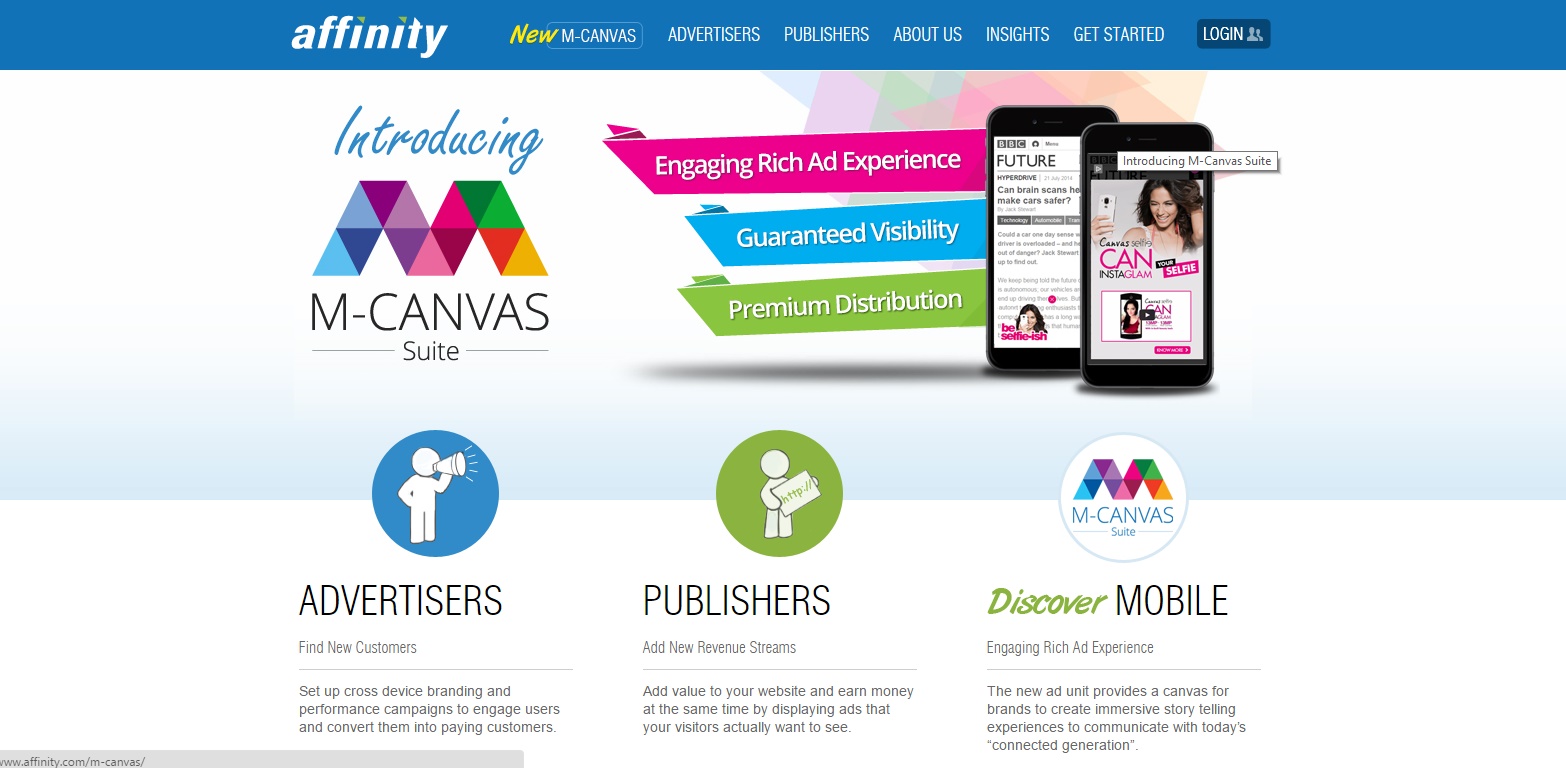 Affinity gives 95% of the share to its publishers. Well that is even more than adsense. I have not personally tried the Ads Network. But with all the reviews (both positive and negative). I can give you a green signal to go ahead and try this one. Basically not to write much about them. Try them out.
These are some of the highest paying CPC/PPC Ad Network that I found. There are many other that are not mentioned here. I don't want to give you so many options, that you get confused. Try out some of these. And don't try all of them at once. You don't want to loose visitors because of these ads. Make the ads placement optimal and try not to irritate your visitors. Try at the most 3 Ad Network at a time and place a maximum of 4 ads in a single page. According to me you should go for infolinks I am truly impressed with their payouts and ad optimization. Try them now.
That's it guys with the highest paying CPC/PPC Ad Network. Do you have any other CPC/PPc Ad Network which is better than the one mentioned above? Do you think any other Ad Network should have made it to the list. Share them in the comment section below.