When I started my journey of blogging, I started it with blogger. Blogger is a Go to platform for all beginners and many blogger have started their journey with it. But when you start getting into the second phase of blogging that is when you start getting a good amount traffic. It's time for you to shift to WordPress. I have written an article on why you should be blogging with WordPress. WordPress helps you in customizing your website according to your need. With blogger there are some limitations, but it is good experience to start with. It gives you the jist of blogging. So you are in the phase, where you want to migrate from blogger to WordPress. This is the quickest and easiest guide to import blogger to WordPress.
There are many things to consider before migrating from blogger to WordPress. If you have a traffic for about 20 – 25 visits per day then it's good to migrate to WordPress. All the posts and comments from your Blogger account will be imported to your WordPress blog. With the given below simple steps your job will be done in minutes.
Guide to import blogger to WordPress.
I assume that you installed wordpress in and have already created account in wordpress. And also that you are using your own custom domain which you have already redirected to your new wordpress hosting.
Step 1: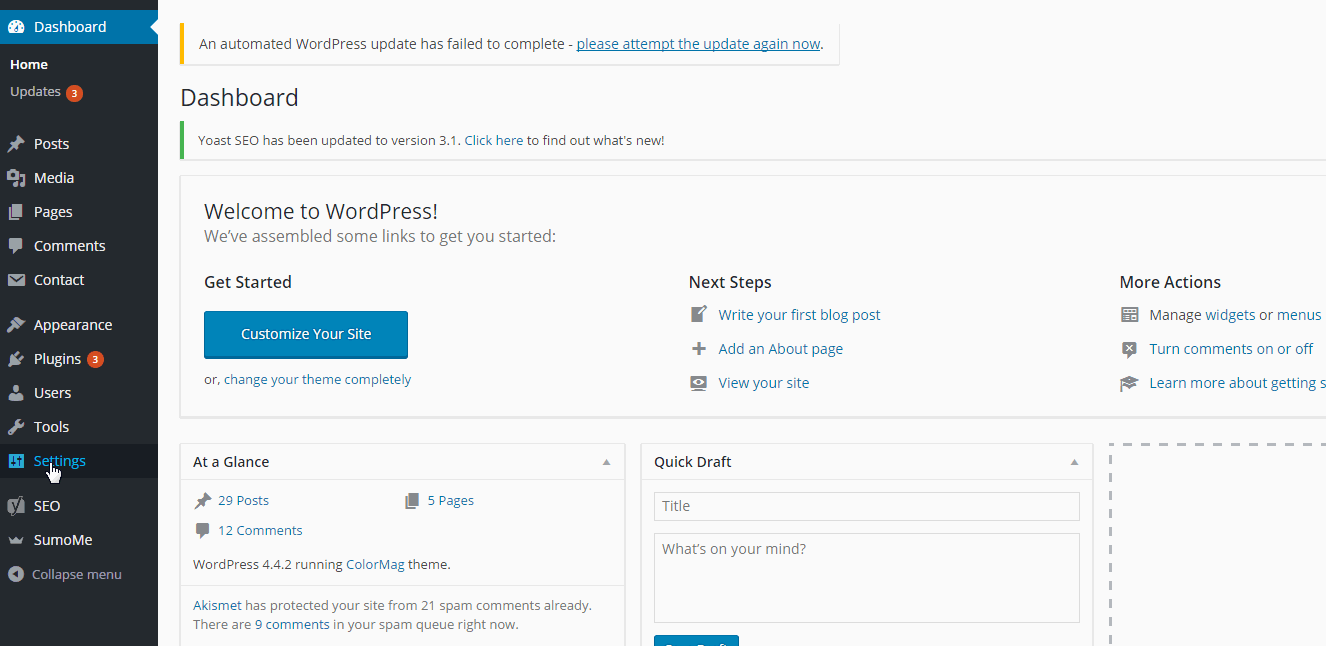 Go to the dashboard of wordpress, then go to tools -> import and then select blogger.
This will prompt to install a plugin, which will handle posts, comments and users import from your BlogSpot blog to WordPress blog.
Step 2: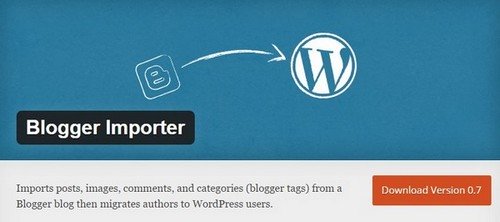 Click on install. and install and then activate the plugin.
On the next page, you will get the option to upload the XML file of your BlogSpot.
Step 3:
Go to your blogger dashboard, go to settings->others->backup blog. See the image below to be more clear.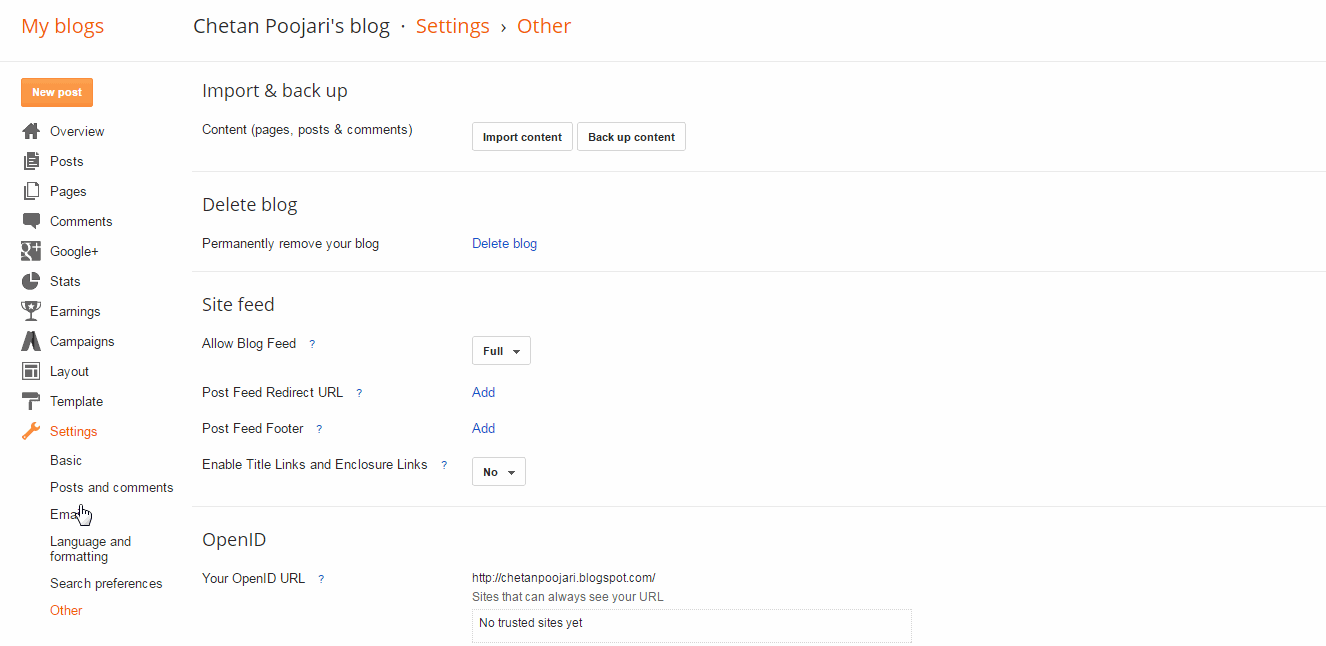 Step 4:
Click on Download blog & this will start downloading your blogspot blog in .xml format.
step 5:
Then go back to to the wordpress dashboard where the process was half done. And click on the upload option and upload the file.
That's it! Was that too easy? Well you don't require any technical skills to to that job. It might take some time to completely upload the content and then getting all the things set up for you. But you need to have patients and the work will be done.
Did you like the way the tutorial was presented with the GIF's? Check out my earlier article on how to create a best tutorial.
If you have any queries related to the topic then leave a comment below. Hope you liked the article. Tell us did it help to get things going.
Share your experience on the blog on social media.