You might have heard about Mark Zuckerberg, Bill Gates, Steve Jobs. The world's famous Entrepreneurs who dropped out of their college to perceive their dreams. They created the world's biggest companies, the world has ever known. It has been a trend to Drop Out of college and working for your own idea. I am not here to debate about the topic if dropouts are successful or not. But do you know that there are many Indian startup founders, who have made it big in the tech industry without any formal education.
We went through many of the successful startups and found that many of these startups founder and CEO's who were drop out. And some of these are million dollar startup companies. So we came up with some 10 successful Indian entrepreneurs who are college dropouts.
10 Successful Indian Entrepreneurs Who Are College Dropouts.
Gautam Adani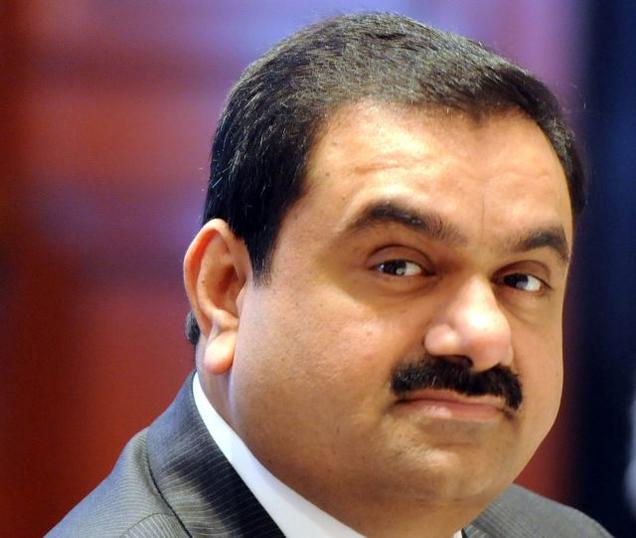 Gautam adani is an Indian business tycoon who is the chairman and founder of Adani Group
According to Forbes, his personal wealth is estimated to be $7.1 billion as of September 2014. He has done his schooling from Sheth Chimanlal Nagindas Vidyalaya School in Ahmedabad. Later, he studied at the Gujarat University, but only till his second year for a bachelor's degree in Commerce.
Gautam moved to Mumbai at a young age of 18 with only a few hundred rupees. He started his career working as a diamond sorter at Mahindra Brothers for 2 years and then went on to set up his own diamond brokerage business in Mumbai, India. He has claimed that he made his first million within a year, at the age of 20, a big amount during the 1980s. Gautam Adani, referred to as 'Gautambhai', is known for his risk appetite.
Former IIM-A director Bakul Dholakia, who is associated with the Adani group's educational and CSR initiatives said, "In terms of the risk taking appetite and risk absorption capacity there are very few who can match Gautam Adani. There are many who take large risks, but very few have the ability to face their adversity with courage and conviction". Today he is an top indian entrepreneur.
---
Ritesh agarwal –
Ritesh Agarwal is the founder and CEO of OYO Rooms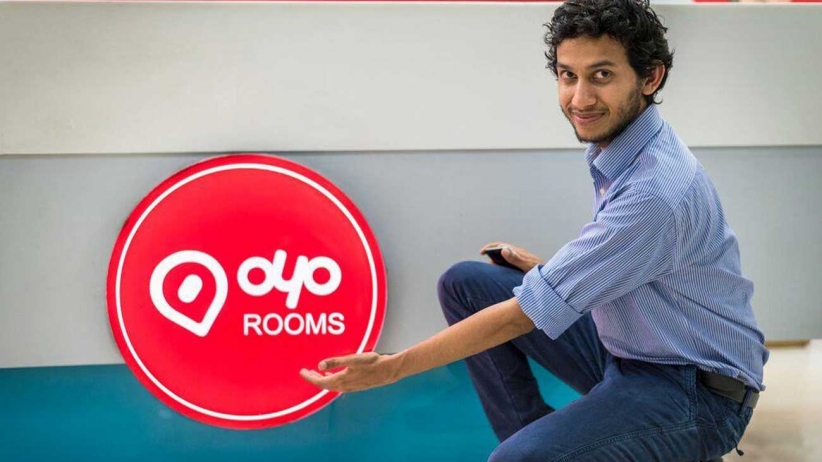 He started his entrepreneurial journey at an early age of 17. He is the first resident Indian to win the Thiel Fellowship. More recently, he was named by Forbes in its "30 Under 30" list in the consumer tech sector.
He first started Oravel Stays at the age of 18, and then catapulted it into OYO Rooms. It also features among the companies which may become the next startup unicorns according to CB Insights research's findings, published in The New York Times. He went to Sacred Heart School in Rayagada, Odisha. After finishing class 12th, he enrolled in Indian School of Business & Finance, Delhi. However, he didn't continue with his college education and dropped out to start his own company without his family knowing of this move.
OYO Rooms is India's largest budget hotel chain and is present in over 160 cities across the country with 40,000 rooms under its umbrella. OYO Rooms is not merely an aggregator of budget hotels but instead focuses on the standardization of hotels in the non-branded hospitality sector.
Kailash Katkar-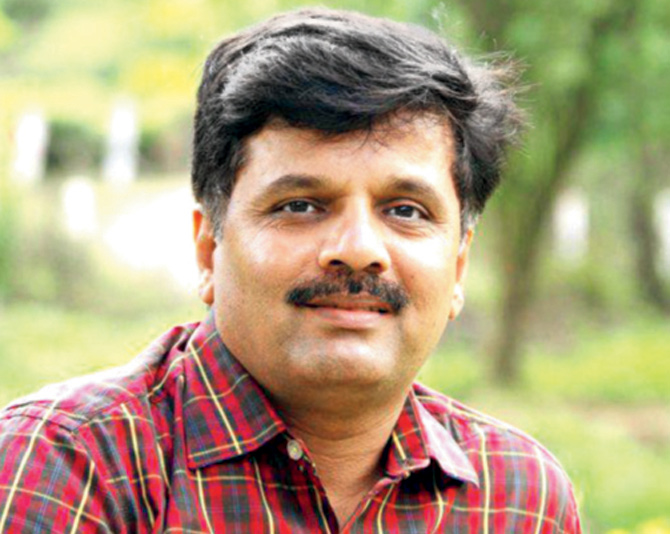 Kailash Katkar was born into a Maharashtrian family in a small village at Rahimatpur, Maharashtra and grew up in Pune. He took up a job at a local radio and calculator repair shop in a bid to supplement his Family Income. He relied on his interest in technical matters and learnt to repair the then popular office gadgets such as Facit adding machines, desktop electronic calculators and ledger posting machines.
Kailash Katkar worked his way to the top to be chairman and CEO of INR 200 Cr business. He is the man behind Quickheal Technologies Pvt Ltd. He started with a job at local radio and calculator repair shop and later went ahead in 1990 to start his own calculator repair business. In 1993 he started a new venture, CAT computer services where around that time his younger brother Sanjay developed a basic model of antivirus software which helped in solving the biggest problem of computer maintenance at that time. Later in 2007, it was renamed Quick Heal Technologies. He achieved all this without any formal education. Today we all know Quick heal like a big name in the Antivirus market.
---
Kunal Shah-in
Kunal shah is the person behind the famous online recharge service Freecharge. and now his new venture Cred.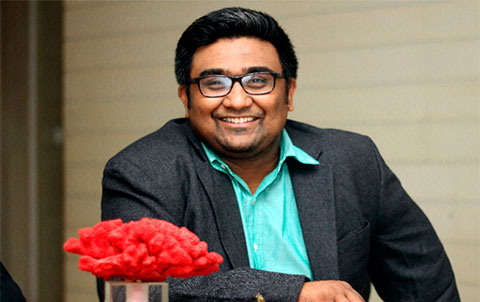 Kunal found the potential in the online recharge market and created an innovative way to recharge online. Shah graduated with a Bachelor of Arts degree in Philosophy from Wilson College in Mumbai and briefly pursued MBA from Narsee Monjee Institute of Management Studies before dropping out.
He started his career as a junior programmer at a business process outsourcing startup. Shah's first startup venture was a company named Paisaback, which provided cash-back promotions. Shah founded FreeCharge in 2010 along with Sandeep Tandon seeing the potential of online recharging in a growing market. In April 2015, FreeCharge was acquired by Snapdeal for an estimated amount of $400 million.Shah was appointed as the new CEO of the company. Kunal also led the acquisitions of Wishberg and Preburn in 2014.
---
Varun Shoor-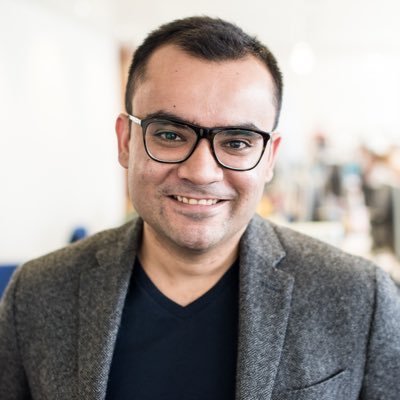 Varun Shoor is a self taught programmer and a web-designer he learned it when he was just 13 years old, and started work on Kayako at the age of 17. To date, Kayako has not received any funding from external investors and is profitable.
Kayako is a software development company. The company develops a cloud-based customer service platform and on-premises help desk and customer support software. Kayako has been providing services to some of the big names in the industry like NASA, FedEx, Toshiba, and many more.
---
Sandeep Maheshwari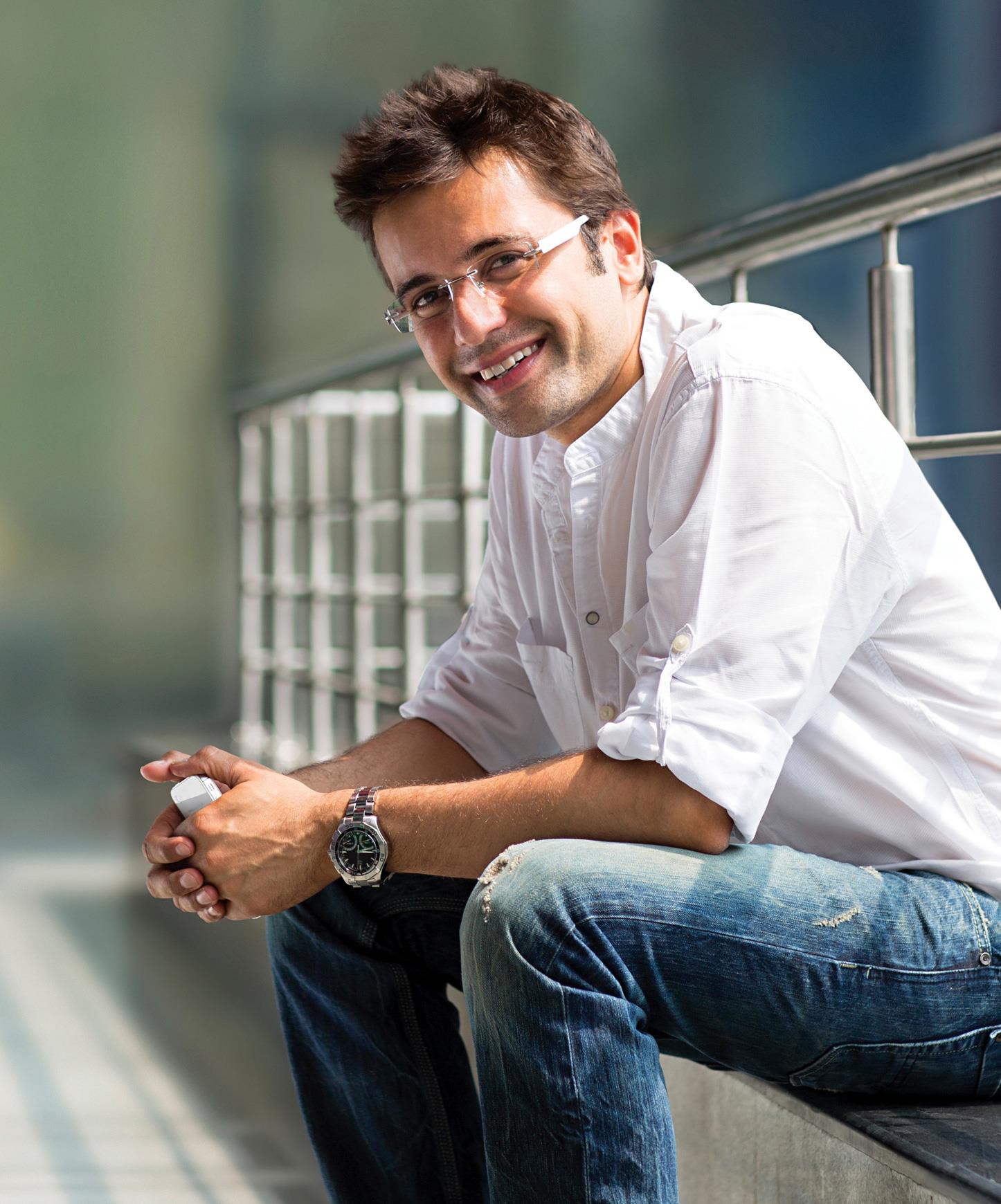 This man needs no introduction, an inspiration for the thousands, and inspiring the millions. You might have come across one of his motivational speakers on youtube. Well if you don't know him here's the info for you, Sandeep is India's one of the finest motivational speakers, and famous around for inspiring people in how to live life. He is the founder and CEO of image bazaar on an online database of images. Which has over millions of photos available for professional use.
He is also an award-winning photographer. It was during this phase, he discovered an interest and need beyond any formal education. Hence, instead of being a brilliant student, he opted to drop out of Kirorimal College, Delhi in the third year of B.Com. Rather, he embarked on the journey of studying yet another interesting subject. A subject called life. You can check out his motivation videos which he uploads on Youtube. And the videos are damn awesome.
---
Bhavin Turakhia –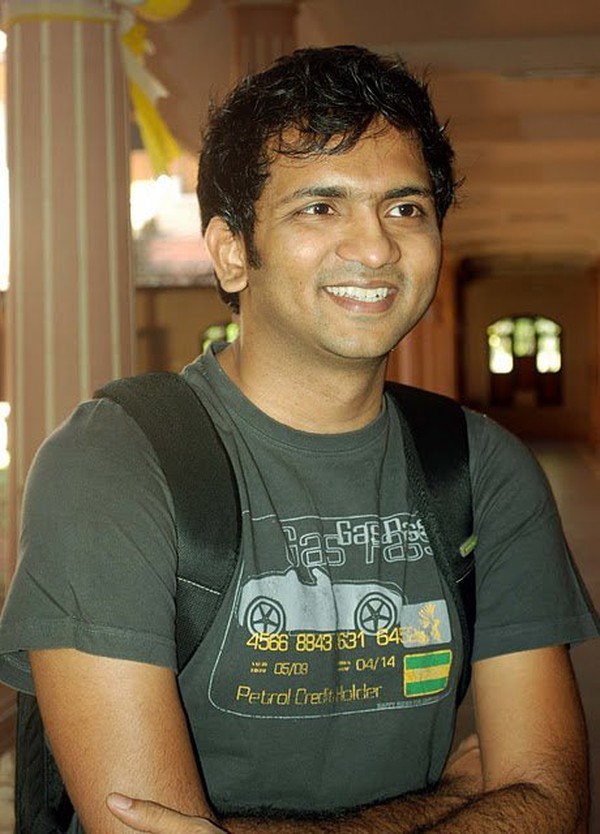 Bhavin Turakhia (born December 21, 1979) is a serial tech entrepreneur, and the Co-Founder and CEO of Directi and Founder and CEO of Radix and Riva. Each of these in turn comprises various tech businesses including Ringo, Flock, Bigrock, Radix, Reseller Club, LogicBoxes, Media.net, Skenzo and others. Bhavin is also the founder of CodeChef. He managed to have a vision about the internet industry in India, which only a few have rivaled.
He is credited for the impressive growth of Directi into a global web products company, with a number of businesses and millions of customers worldwide! Though he is an engineering dropout who cut off from it after 12th, he never stopped dreaming big. In his words, "Everything the Byte touches should be our kingdom is the vision that Directi is looking forward to." We may definitely call him one of the most successful indian entrepreneur.
---
Rahul Yadav
Rahul Yadav is a famous name in the Indian tech world, some call him the steve jobs of India. The man getting fired as a CEO. He is one of the brains behind housing.com's rise. Rahul Yadav is one of the co-founders of the company and a dropout in his fourth year from IIT Bombay.
The rise of the famous startup headquartered in mumbai, The Housing.com. The company came to the limelight when they got millions in investment from the softbank. After leaving the company he gave away all his shares to his employes.
---
Azhar Iqubal – News in Shorts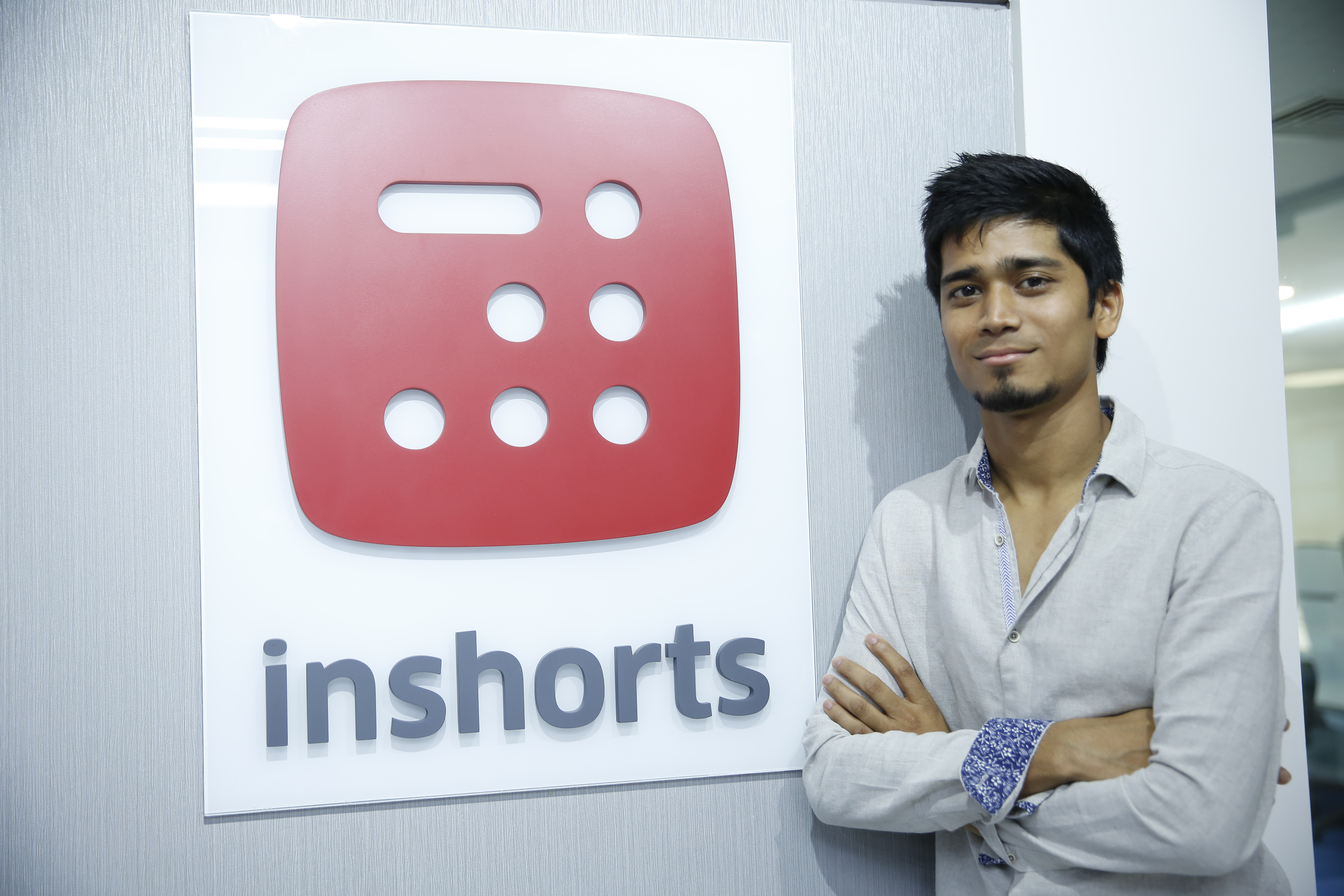 Inshorts was founded by Azhar Iqubal, Deepit Purkayastha, and Anunay Arunav, all three of whom were dropouts from the Indian Institutes of Technology, Delhi. He dropped out in his 4th year of college(seventh semester).
Originally called "News In Shorts", the company later rebranded itself as In Shorts. The company recently closed 20 million second round of seed funding. In shorts is famous 60 words news app, it is the highest rated news app in the play store.
---
Sachin Tendulkar
Yes, I am talking about Sachin tendulkar. After retiring from his successful career in cricket, Sachin has showing interest in entrepreneurship . He has now become an entrepreneur with investing in many companies.
Sachin made his first investment in a technology start-up, a firm that makes smart devices, for which he will also be a brand ambassador. Smartron, an Internet of Things company, which builds a host of internet connected devices for consumers and enterprises has roped in a star for a percentage of stake.
But he already has many more investments around, like Universal Collectibles (celebrity merchandise), chain of restaurants named 'Sachin's' and 'Tendulkar', Smaaash Entertainment a Sports Simulation technology company, Musafir a UAE based travel portal.
These were some of our top pick of Indian entrepreneurs, who we thought are inspiring and successful at the same time. These Indian entrepreneurs have made their way to success by removing the obstacle called education( which they say).
They don't have any formal degree, but does that matter? What do you think about education playing a role of an obstacle? Is it important to drop out to get your brand success? Tell us about your thoughts in the comment section below and share the article with your friends on social media.