The Social media has taken over the world. With everyone present in some or the other social media. Some people like being on facebook, while some prefer twitter. But these days with increasing love for photography. Everyone have a huge collection of image to share. So for the image sharing Instagram came at the right time. Even the selfie craze increasing among the people. There are bulk load of images to share. So instagram becomes the place of all your memories in the form of photos. So you want to have a good number of followers?.
You know there are people who became famous just through their instagram images. And they are earning millions through it. But there are millions of instagram users. Then how to use instagram like a pro and make the most out of it. So here I came up with some good and unknown instagram tips and tricks everyone should know.
I have gone through almost 15 websites and researched about instagram. And myself have been using it for a while know. These facts and tricks I have mentioned below work efficiently. This I call "my science of instagram". I feel like a scientist now. Hahaha enough talking, now let's go through these instagram tips and tricks.
 10 Instagram Tips and tricks everyone should know.
1. Send Photos and Videos to Friends.
We often upload images on instagram. But all of them are not relevant to be uploaded. Sometimes we just want to share a personal moment with some of our close friends or family. Well that can be done easily. Follow the steps below.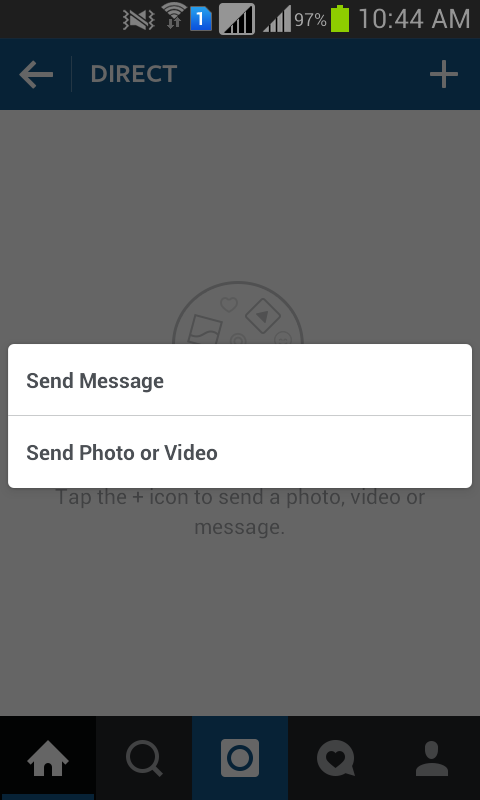 Tap the mailbox icon in the upper right corner of the home screen
Tap the "+" sign
Choose whom to message from the list
Take a new picture/video or choose from existing images
Tap "Send to" or the green box with the check mark — depending on your phone.
That's easy, isn't it? Well you can keep your personal photo in instagram still keeping it personal with the people whom it matters.
2. Saving Data While Using Instagram.
It's often good to have a lower data consumption when you are on cellular network. Because no don't want to run out of data on a trip. And if you feel like your instagram should not take up a lot of data then follow these steps: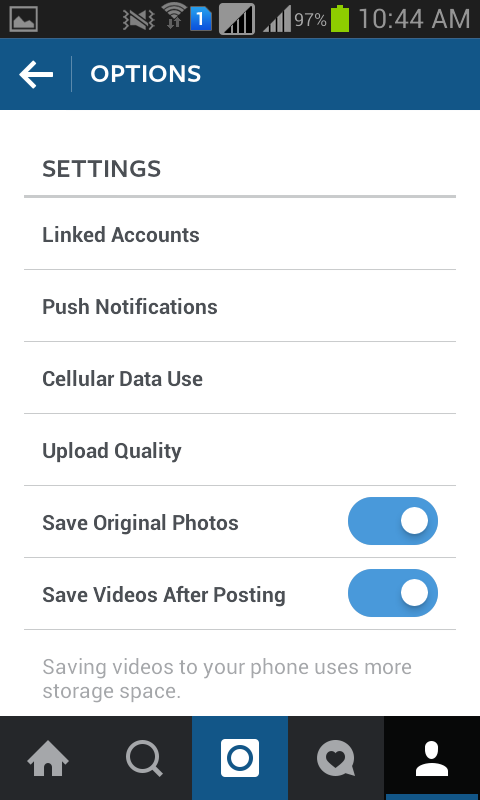 – Go to your profile there you will find options menu.
– In the option scroll down to "cellular data use" and click on it.
–  And then click on "use less data".
3.    Print Your Instagram Photos on a Poster.
You can get your all Instagram your photos printed on a poster, all you need to do is to visit myyearprinted.com, and click on Connect with Instagram.
On clicking Connect with Instagram and then on authenticating, you'll be asked to select the users whose pictures you would want have the poster made of. Clicking on any of the users from your followers would display all the pictures posted by that user in a specified time frame. Now you'll be asked to select the images from all the images provided on the screen, so that they can be added to the poster. If you don't select any  of the image, all the images displayed on the page will appear on the poster.
FYI: It's a paid service; you will get the poster delivered to you for around $30.
It's a good idea if you want to gift some loving memories from instagram to some one.
4.    Using Filters Without Posting On Instagram
Yes, you can use the filters in instagram and still not post the images online. All you need to do is before using the filters cutoff your wifi and switch to airplane mode. After setting your phone on airplane mode, go through the normal steps of uploading. Select  'Share' on the Share page. A "Failed" message will appear as your photo cannot be uploaded without an active connection. Press delete to remove your image from online, your photo will be sent to your image gallery.
5.    Add Hashtags After Posting
Sometimes in the excitement of uploading a photo we often tend to miss out on adding hashtags in our photos. But don't worry if you add all those hashtags you want to add in the comment then there is no problem at all. Just in the comment section add all the hashtags you want. Still your post will reach out to all the people.
6.    Get Your Website URL below Your Name.
Ever have you wondered how some people have a website address below their name? It's a amazing hack. Add your URL to the location field of your photo and it will show up under your name for that photo. Isn't that a amazing hack. Well it is good if you have a brand and want to grow your brand. And also good for the bloggers who have their blog and want to connect people to blog through instagram.
7. Download photos of yours as well as whom you follow.
Yes download feature is not available on instagram. I often come across motivational quotes, some amazing breathtaking images that I want to download. So, how to do that? Its quite easy. You only need to download instasave app. All the images from your feed will show in the app. Also the images will show up. You only need to select and download.
8. Use the most famous tags in your post.
Use hashtags that are known to help increase followers and use the hashtags that are most used because you are more likely to get noticed. Here are some well known hashtags.
#FF (Follow Friday), #instafollow, #l4l (Like for like), #tagforlikes, #followback, #love, #instagood, #me, #tbt, #cute, #follow, #followme, #photooftheday, #happy, #beautiful, #selfie, #picoftheday, #fun, #smile, #friends, #instadaily, #instafood, #fashion, #instamood, #style, #lol, #funny, #awesome, #instaphoto, #igers, #cool.
Use these hashtags wisely with your images wisely and use the hashtags which are relevant at the appropriate place. But these are the most famous and most used hashtags. So surely you are going to get noticed with these
9. Post more frequently.
Yes, it's seen that if you post more frequently then you are tend to have more followers. And even the unknown followers are about to stay because of your constant touch, by uploading photos create a type of trust in the followers. And doing it daily will make you more experience in posting images. Like when to post? Which image to post? What images are more likely to get more likes? And other stuff.
10.Add motivational, inspirational or humorous quotes over your images.
Yes it is seen that if you add motivational and inspirational quotes on instagram you are more likely to get followers. But see to it that you don't use quotes of other because they might have a watermark on them. You can use canva or Fotor to create your own quotes.
Some general tips:
Post the images around 5 pm, it is said to be the most suitable time.
People who post on Wednesday (mid-week) are more likely to have more likes.
If you want to get your image noticed, then post it on Sunday. Because there are least post on instagram on Sundays.
Images that are about lifestyle (fancy cars, homes, living a luxurious life, etc.) are likely to get more likes.
These were some of the instagram tips and tricks that I came across and thought of sharing it with you guys. Instagram have become the biggest image sharing social media. Where you can only share images, nothing else.
That's it! With the instagram tips and tricks. If you think you liked it and want more instagram tips then leave a comment below.
Do you know any more unknown tips of instagram? Then share those with us in the comment section below.
Hope you can make the most from the article and grow your instagram profile. If you liked the article then share with your friends and family who use instagram.