Pebble is startup which specialize in fitness wearables . The last I remember about any of their product, was when they introduced their fitness tracker watches. They are compatible with both android as well as iphones. But the Pebble's earlier devices were not really able to make the mark in the wearable market. Because till they came to the market, there were already more beautiful and elegant smartwatches like Moto 360, huawei smartwatch and apple watch which took away the market from pebble. But still they had a decent run due to their low cost devices. But recently pebble announced three new devices in kickstarter. They were pebble 2 , pebble time 2 and pebble core . Were the pebble 2 and pebble time 2 were a good upgrade from their predecessor. But their was another devices which stole the limelight, it was the pebble core.
It is not a smartwatch. It is pebble's first non-smartwatch device which has entered the market. The Pebble 2, Pebble time 2 and the activity tracker pebble core helped pebble to raise 10 million dollar in the matter of days.
About the unique activity tracker Pebble Core.
Pebble is a wearable which is designed for runners. Basically it is not really possible to say anything about the device until it is out in the market. But with the images and videos uploaded by the company we can say few things. From the image we can see that it does not has a display. It will work with a Pebble smartwatch letting you see your various running data like pace, distance, and speed from your watch. But it can also work as a standalone device, so you can leave your smartphone at home and go out and work out. It does also include two buttons, which can be customized to assign to launch apps or actions. Want to order an Uber? You'll be able to do it from the Core with a single press. I have summed up the pebble core with five notable features.
Pebble core- everything you need to known
1. It tracks your steps.
The best thing about the core for the runners is along with an accelerometer motion sensor, the Core also has GPS built in so you can track runs accurately. Although it doesn't seem to support GLONASS. But it's still compatible with Runkeeper, Strava, Under Armour Record, MapMyRun and Google Fit smartphone apps. So these fitness apps are here to stay.
2. It has a headphone jack.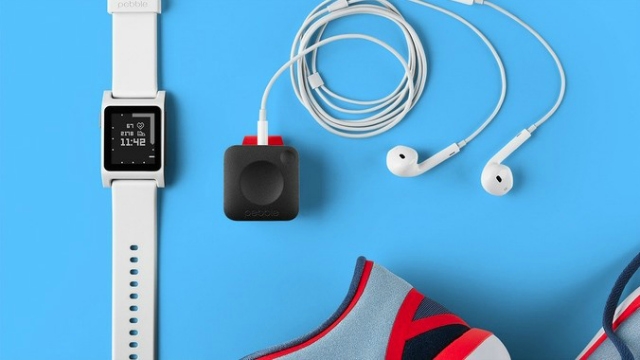 So this is quite an interesting thing. The pebble core has a 4GB storage space available with it were you can store all your favourite workout playlist. And it has a built in MP3 player. But it's still unclear that how would these songs be added to the device. since it supports wireless charging, Its still a thing to watch for. If you are not a big fan of wired headphones, the core has you covered. The core has built in bluetooth so you can connect any bluetooth headphone.
3. The sim slot
So if you don't have a good playlist, but have it on spotify. Or if you want to book a uber on the go but you don't have a Phone with you. Don't worry the pebble core has you covered. Thanks to the sim slot which allows to play music with spotify and order a cab. It also integrates single touch SOS with the help of cellular network. But it's a thing to see how would this thing work, separate 3G connection through another SIM card is a hassle, especially when so few countries support multiple SIMs on the same account.
4. Alexa integration.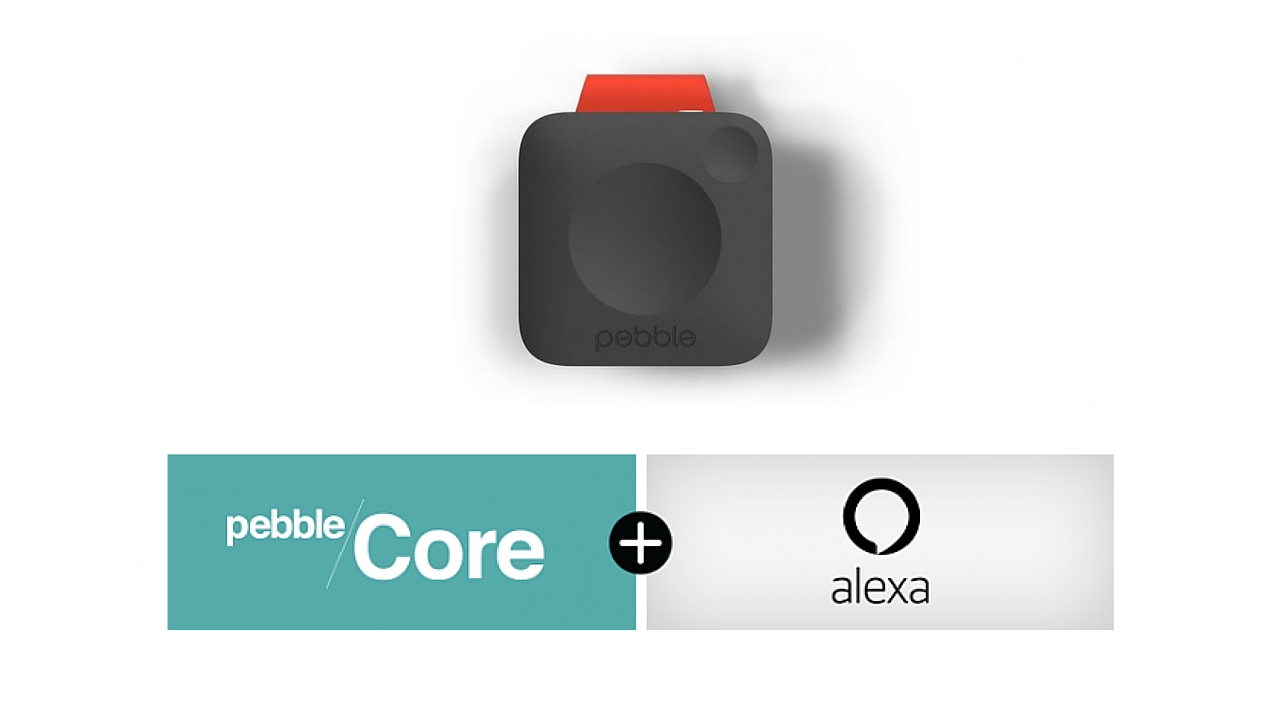 The company recently announced that the pebble core will have Amazon's Alexa integration. you can you our ear phone built in microphone to interact with Alexa. You'll be able to get weather and traffic info, set timers and alarms, control your connected home devices from a far distance, place Amazon and other online shop orders, get a Pebble Health summary spoken out, have news headlines read to you as you dominate the treadmill, and get any number of other web queries answered with ease.Well the detail interaction capability will be understood after the gadget comes to market.
5. The hacker edition.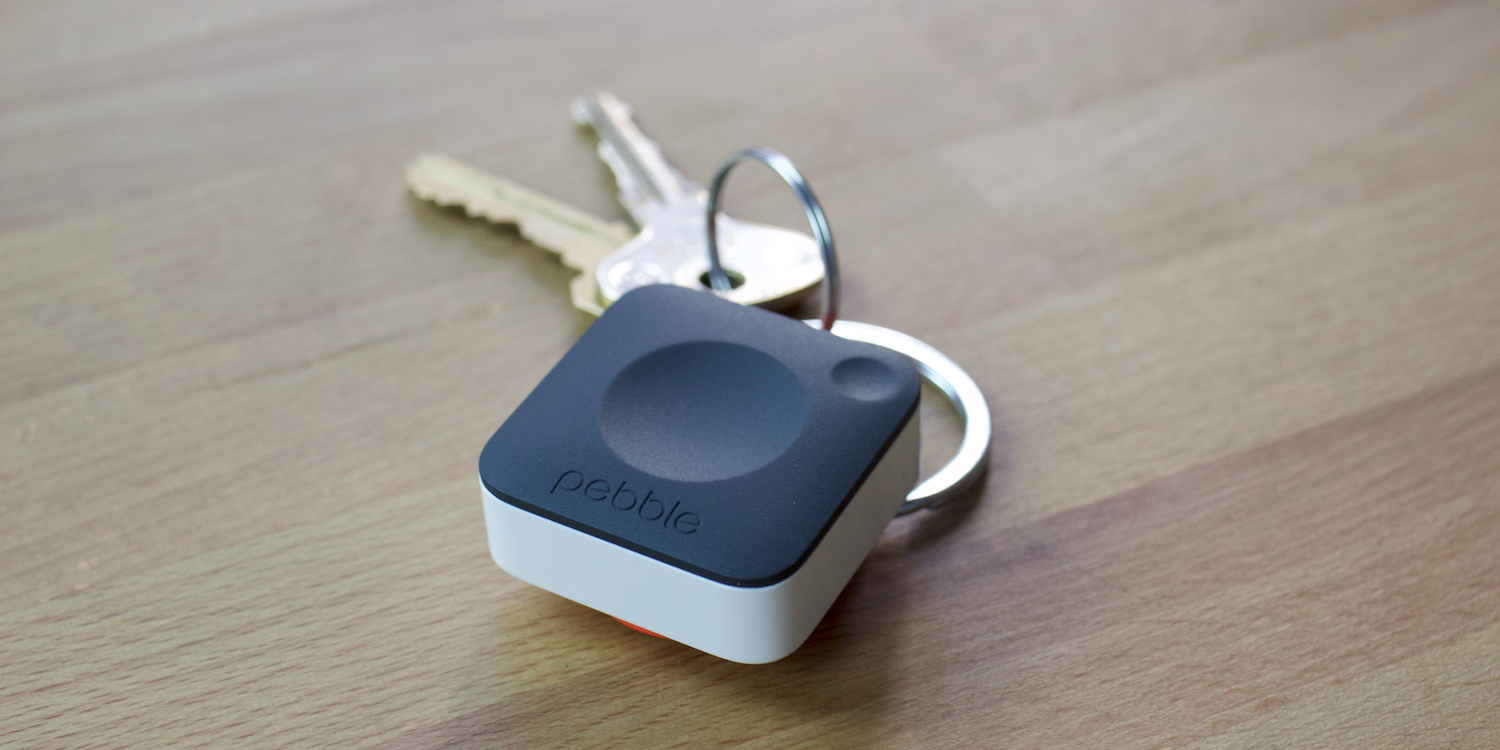 The company claims that the core is not just a fitness tracker. For others it's like a mini programmable device. The Core is a tiny Android 5.0 device, and beyond the programmable buttons, it also has a hardware expansion port – and Kickstarter backers get early access to the software development kit (SDK) that'll inspire all sorts of hack-able possibilities. Pebble says that you can unlock your car, control smartphone devices and much more with the help of programmable button.
 The Pebble Core is currently available for $69 through Kickstarter, with the price jumping up to $99(which will be the retail price) when it officially goes on sale. That makes it Pebble's cheapest wearable yet when you consider the Pebble Classic is currently available at around $99. Many people in the tech industry already said that pebble core is the gadget of the year. It is yet to see how the the pebble core would functions provided so many claims by the company. If pebble get's it steps right, then it would be a new device entry into the wearable market. And might be a new generation of fitness gadgets would just be beginning.
What do you think about the Pebble core? Is it worth all the hype? Share your thoughts in the comment section below and let us know your view with this device. Even share the article on social media and spread the word