Getting funding for that big idea, is just the beginning of the startup journey. I have often heard people saying, their ideas can change lives. And sometimes even change the world. But what's the point of having an idea, when no one knows that you exist. People buy what they see .So if you are not visible, no use of that big idea. So you need to promote your startup online.
With the growing number of internet connection, it has become crucial for promoting your startup online. Because today your customers have the power of internet and they search for stuff rather than just believing what others say. Due to this, promoting your startup is quite important. Well how to promote a startup online?
There are different ways in which you can reach-out to your potential customers online. But you need to find a way that fits your need and can provide maximum ROI. For a startup to grow it's necessary to promote it online. The startup's have used various ways to promote their product or services. I have found out the 10 most effective ways to promote a startup. Warning: The article is quite big (1500+ words) and in detail.
10 ways to promote your startup online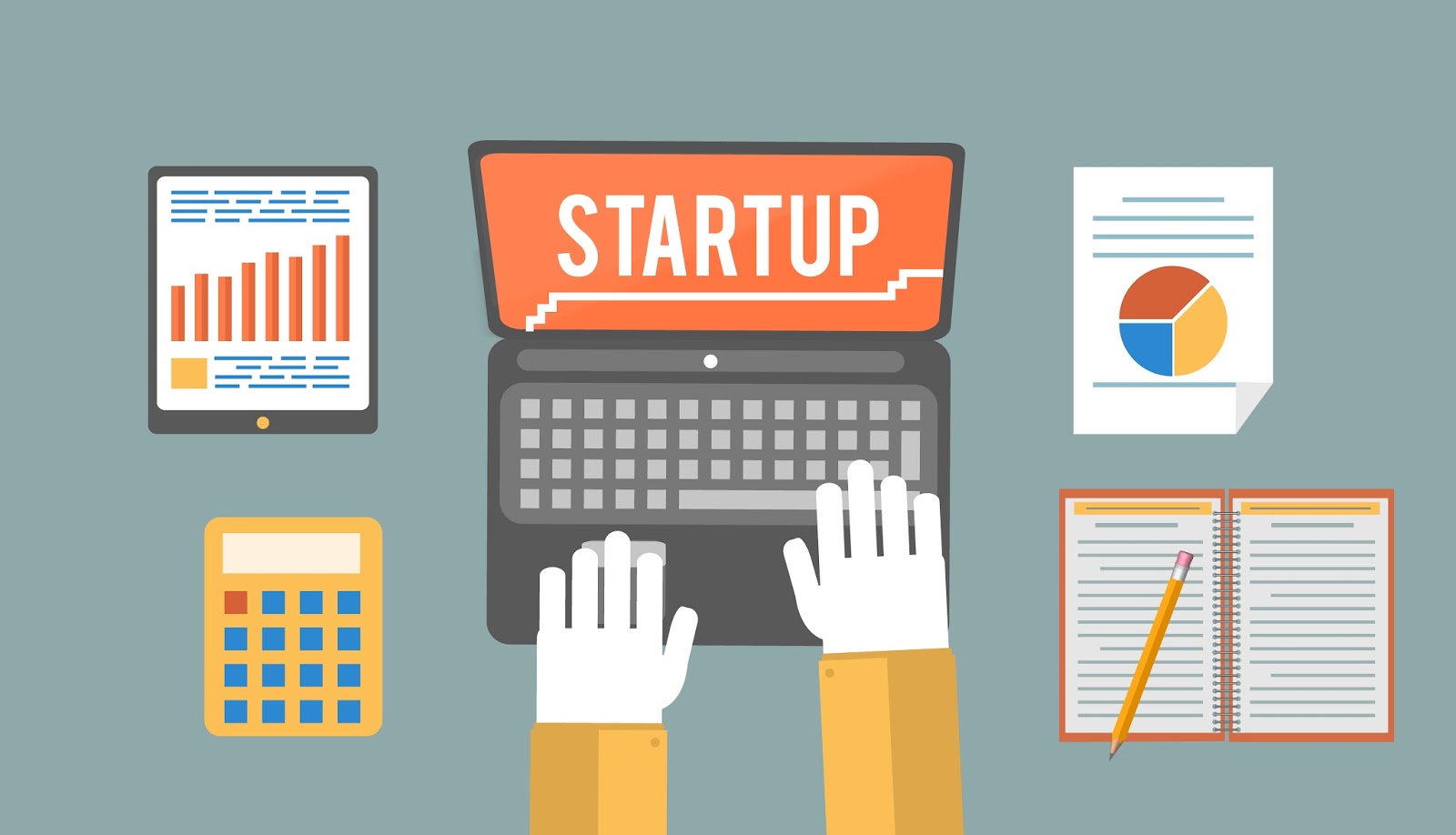 Email marketing:
This is the most effective and the best way to promote your startup online. Some of them try to buy email list before even starting business. But buying emails is a bad idea. I suggest you create one. And definitely you might be having a blog for your business. try to create catchy content on your blog to drive traffic. And create the email collection funnel to convert visitors into leads. The one were you offer your visitors with offer or an free stuff or ebooks in return for their emails.
This has been the best method till date, because you can still send those leads connecting emails and can one day turn him into customer.
There are many tools available for email marketing automation like getresponse, aweber, convertkit and optinmonster(for opt-ins and leads). But the one I suggest to startups is Getresponse. They are probably the best for startups and for even small business. And the second would be Aweber even they are a great.
But the Plus point with GetResponse is that they have ton of features in the package, like webinars, 500+ email templates, A/B testing and much more. They are the perfect for a startup with the small or medium budget considered.
Social media marketing
Ya, you guessed this one was coming. In the digital era you can't really ignore promoting your startup on a social media. There are ton of campaign running on facebook, twitter, instagram and other.
But simply going out there and running campaign in any of the social media won't work. You need to find in which place are your customers more active. If your possible customers are present at twitter then there's no point in running campaign at facebook.You need to reach to to your target customers in the targeted areas. Create your buyer persona and use it to find your targeted customer on a given social media.
It is always best to use the inbound marketing strategy for your startup and get good leads from the social media. And definitely of all the mentioned methods social media is the best and most effective way to promote your startup.
Post planner is a great tool for managing your social media posts and to schedule them
Online ads
you might have already have an adwords account. Were you are running your PPC campaign. but is google adwords enough for your startup? Well if you not even have your adwords account we suggest you to have one.
But if you already have an adwords account and have a good budget I suggest you advertise with more ad networks. It is advisable for startups to Look for CPA/PPC ad network. We have already listed Top 10 CPA/PPC Ad Networks.
According to your budget choose some or one of them. Among all of them Infolinks is the most famous ad network next to google adwords. These PPC and CPC ads are best way to promote a startup, is it has a good budget.
Create an Affiliate program.(Influencer reach).
The affiliate marketing is the new trend that many startups are following. Affiliate marketing is done when you have a product to sell and you provide commision to the middle agent you helped you to land a customer. Its great to run an affiliate program, since the middle man does all the work and you get a customer.
There are various affiliate network were you can start your affiliate program. Some of the famous affiliate networks are clickbank, shareasale, cj affiliate, jvzoo etc. But my preferred choice is shareasale. It are easy to understand, limited affiliates to select from, not too crowded and a great network.
So if you are thinking of starting an affiliate program for your startup I suggest you go for shareasale. I am myself a affiliate marketer and provide consultancy on affiliate marketing, contact me for more info.
These affiliate program provide the necessary exposure for your product and helps in promoting your startup to potential customers.
Reach out to bloggers.
Guest Blogging and paying bloggers or youtubers for getting a paid review is a new way of promoting stuff. You might have seen many youtubers reviewing a product or sometimes creating a sponsored video. Sometimes startups or even big business reach out to bloggers from platform like bloggermint and pay bloggers for writing an article about them.
If you are low in budget, then go for guest blogging. There are various sites which allow guest blogging, it is a great way of promoting your product. But remember never directly promote your content in a post, rather provide something informative and knowledgeable stuff and try to see that you product gets mentioned while doing so. It would be really bad if you directly promote your stuff because no one would buy that.
Guest blogging will not only help you in promoting your startup but also give you a insight on what others think about your product.
Make videos and infographics.
Believe me people love visual contents. And videos are infographics are a great way to promote your startup. Many startups today are providing free webinars and courses to attract more people.
It would be a great idea to create your own course or webinars. And as we know get response has webinars tools also available in the package, so you don't need to find one.
Or you can create your own course with thinkific or teachable. GetResponse has a webinars included in its plan And Infographics are great visual content and people share them more as compared to normal content. And this sharing would increase your startups reach and may need no effort to promote your startup.
Run-Giveaways:
Now this is something that has started in the last couple of years. Today there are many companies which are running giveaways to promote their brand or company. So basically this works like, you approach a blogger or youtuber with a huge number of followers or good fan following and start a combine giveaway with the same.
Or if you are confident enough that your loyal followers will bring more references to the giveaway then this is advisable. One famous tool for running a giveaways is gleam. Mostly 90% of the giveaway running on the internet or hosted by gleam, you can give it a try.
Giveaways are advisable after you have a loyal active fan following. And with low followers giveaways would not be of much success. If you approach to get a collaborative giveaway, then it would be great way to promote your startup.
Referral programs
Even amazon and flipkart uses this stuff. If what you are providing is a service. Then it would be great to run a referral program. The referral program should be available for your current users and provide them a small commission on every person that joins your service.
It would not be incorrect to say that the referral programs are old fashioned. Since we have the polished version of referral program which is an affiliate program which provides a larger group of people and more qualified leads come to your site.
Visit Promote Hour
It was an unintentional visit to the promote hour website when i found it. But this unknown discovery turned out to be be a gold mine for me. promote hour lists 50 places were you can list your startup. Yes 50 places, isn't it great.
IT is a great source for some 50 odd places where you can get your startup listed for free. Some are paid listing but most of them are free. So it's a must look place for all the startups, without fail.
Go to meetups & promote your product.
The last thing which is left, is to create your network and connection. It is good to talk to well known people in your industry, ask for some advice. And mainly it also opens up doors to the new potential lead generator, who would probably help you get more leads.
Go to a summits and try to pitch your product not sell it. Because that would be a bad idea.
Wooo the article was quite big. But hope you learned and gained something. Thank you for reading till the end. If you have a product and want it reviewed contact us. And if you want to just talk, then contact us at any of our social media accounts. These were some of the top 10 ways to promote your startup online.
Well, do you think there are more? Then tell us in the comment section below. If you are a startup tell us who you are in the comment section below.