Diwali and dusshera are approaching and so are the online sales. For the past few years these online diwali sales are making a lot of buzz. There is tremendous amount of discounts on various stuff on ecommerce sites. The best part is every shopping website starts their online mega sales at the same time as their competitors. If they do it after others, they will lose out in a big chunk of profits.
But these sales on shopping sites are not always that impressive. There are a lot of damaged items shipped. Some are not in good shape and many are defective. So it becomes little difficult to decide on what to buy and what not to buy in an online sale.
With the feedback from different people about the sales at
amazon
, flipkart and snapdeal. We have come up with an ultimate guide on what to buy and what not to buy in an online sale for festival season.
What to buy and what not to buy in an online sale for festival season.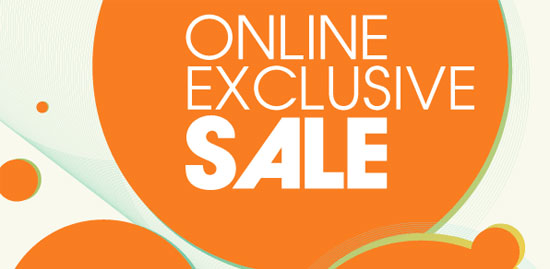 The article is divided into two parts, the first part consist of what to buy and the second part consist of what not to buy.
 If you are shopping with amazon i suggest you to opt in for amazon prime. Since you will get a free delivery. Read more about amazon prime in my
article on amazon prime
.
What not Buy in an mega online sale.
I basically don't recommend these stuff to be bought during the huge online sales. Since you might know the return policy of the online sellers change during these sales. And picking these items are quite risky. Most of the time the below item turns out to be faulty or damaged.
Eatables
Eatables include grocery and consumable items. Many times they are kept on sale because they are about to get expired or are in an verge to get Spoilt. there are better online grocery store to look out for like big basket or grofers. But never buy eatables during these sales.
These stocks are the old one, which the company wants to we get rid of. you can buy them at your own risk.
Clothes
These are not the branded clothes I am talking about There are various local brand clothes which are available for purchase online. these clothes are not that durable. The quality of these materials are not that great.
And the once that are the least purchased and have the baddest review are up for sale. If you are still in the quest to buy one of them then look out for the review first.
Shoes
Shoes are the other thing that people fall pre to while shopping online. They are the worst bet because you will be unable to return them, because change of return policy during online sales.
The shoe is the department were in only one branded shoe will be up in sale which you need to look for. If you are in a shoe hunt then wait for the perfect time and look out for that branded show to go on sale.
Furniture
This was not on my list earlier, but I had to add it. These sales are not the best time to buy any furniture. Thats is what all I have to say about furniture. Furniture is a big thing to buy and due to the return policy there might be a problem.
What to buy
The items in this list are the things are basically we thing before we buy. These items are good to buy in these online sales because you are probably not getting that deal again anytime soon.
Smartphones/Tablets
These are the best time to buy a smartphone or a tablet. Not many smartphones are up in sale but the more important thing is tablet. tablets are usually not bought, so they are probably going up in sale. They are the best thing to buy this festival season. Just wait for the perfect time to get the best deal and look out for the best laptop like
lenovo yoga tab 3
and
Apple ipad mini 2.
Laptops
If i mentioned smartphones that means even laptops will be in the list. I just mentioned laptops because both
Apple macbook pro
and
Apple macbook air
are going for sale this season.
This is the best time to fulfill your Apple fantasy. I can never suggest a better time then this to buy an apple laptop.
Television
Looking for the right time to buy a television? Then your wait is over. This is the perfect time to buy the big flat screen television that you always wanted.
There are not many television for sale during this mega online sale. But there are few which are definitey going for sale. So you need to look out for that. I don't really have any best pick in this category. But a warning; don't go for unknown brand Smart TV because they are really not that reliable.
Fitness Tracker
If you are into fitness and stuff, then believe me this is the best time to buy a fitness tracker. People don't really go for high quality fitness trackers due to their high price.
Speaker and headphones
Before writing this i saw a sale on audio technica. But bad news for me I already bought a new headphone few months ago (regret buying it now). There will a good amount of sale for the headphones. So try grabbing one.
DSLR
The DSLR craze is increasing day by day. If you were looking to buy a new DSLR this festival season then this is the right time. Many cameras will be going up in sale. But watch out for the DSLR because they are going to be few.
These were the list of things to buy and not to buy in an online sale. I tried to mention as many things as possible in the list. Many of you might had a good experience with the items mentioned in the not to buy list or some might have had a bad experience with the items mentioned in to buy list. But this is a general preference based on the most trustable resources.
That's it with the list of what to buy and what not to buy in an online sale. Hope you liked the list and shop more sensibly and smartly. beware of fake products, look out for product reviews mentioned along with the product and the rating.
If you have any suggestion then tell me in the comment section below. Happy shopping.